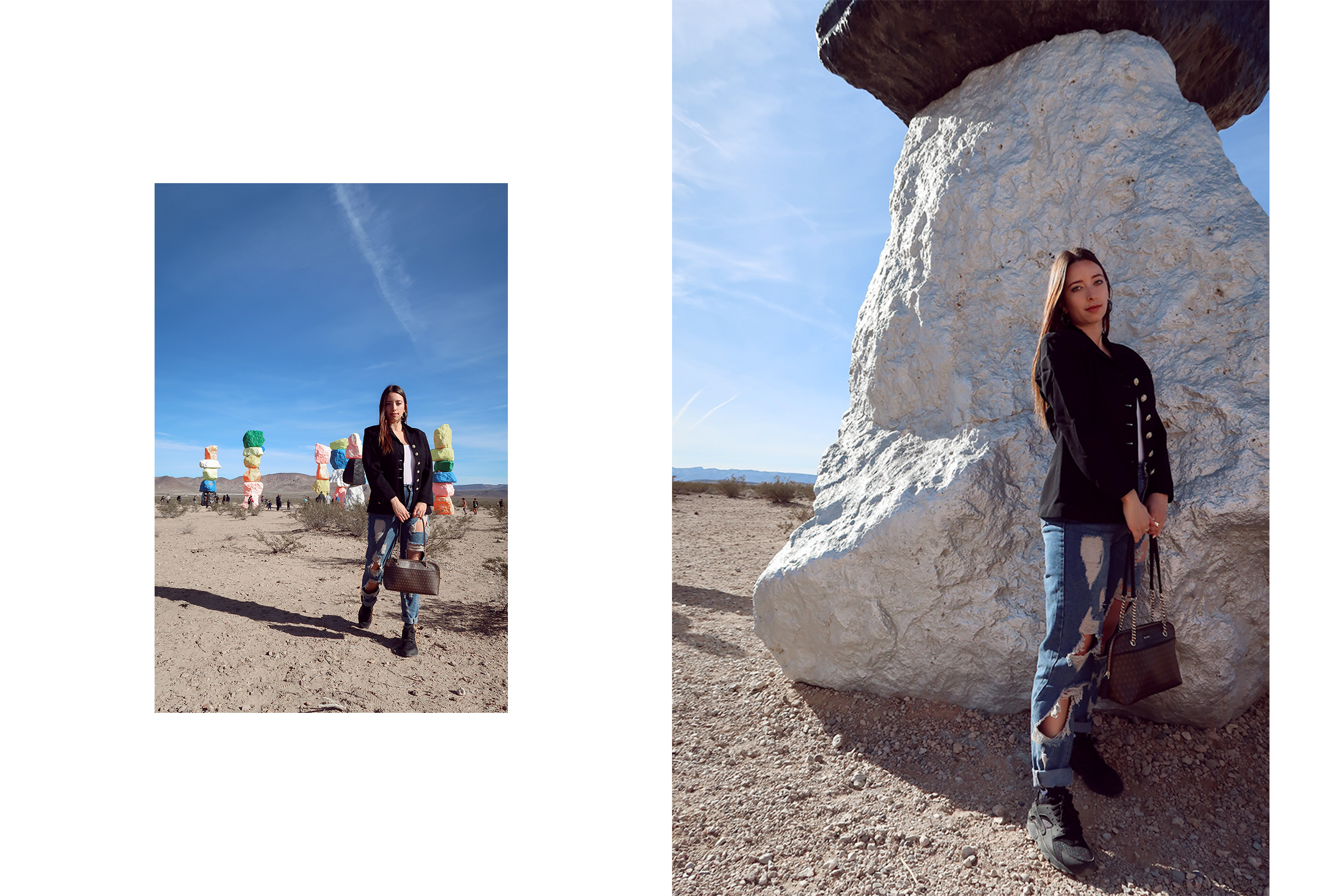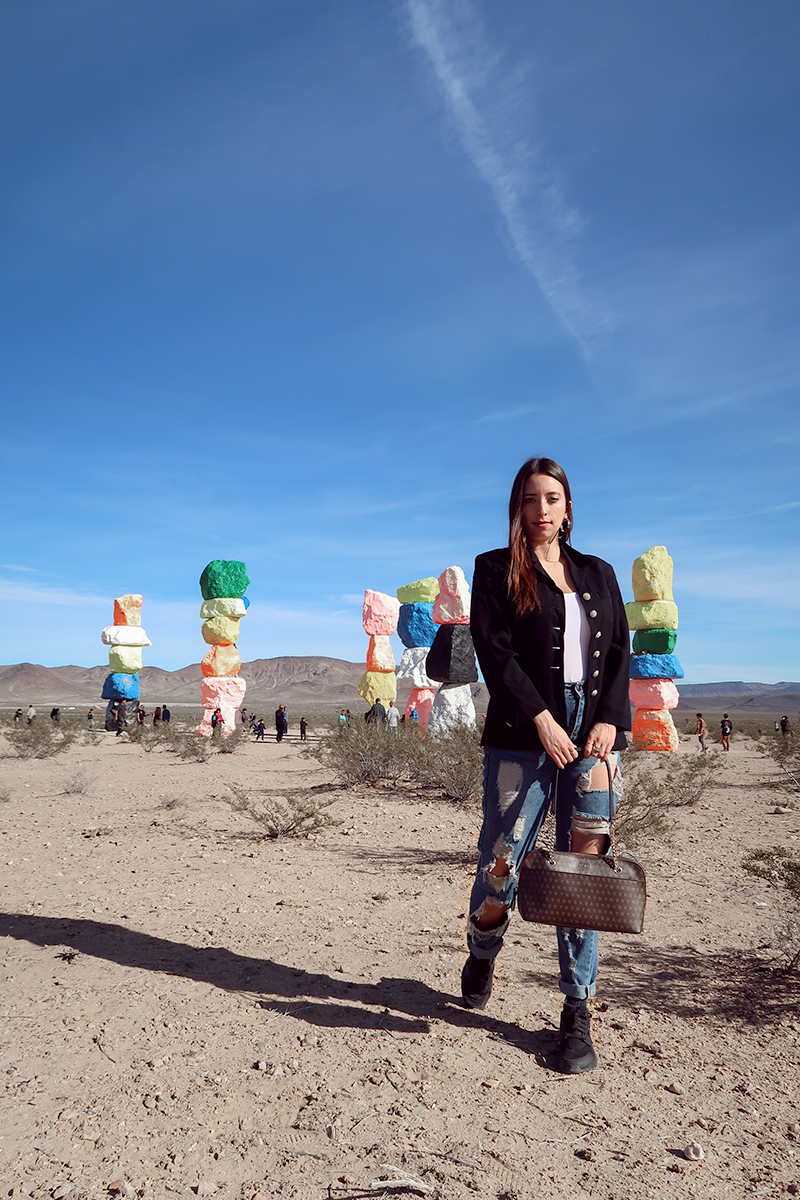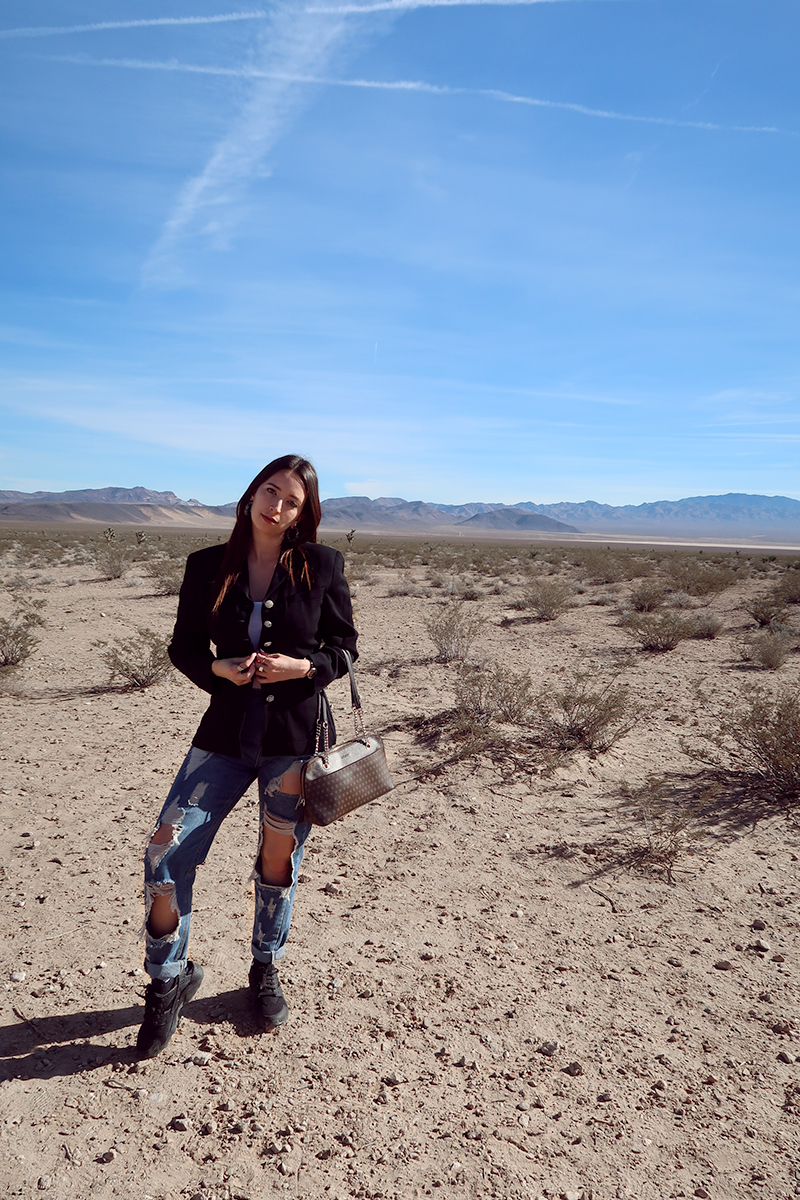 When I was in Las Vegas last weekend we stopped at Seven Magic Mountains on the drive home. There are a lot of cool stops on the way, and I've wanted to check this out for a while but each time I'm heading back to L.A. it's seems I'm in a hurry. I'm glad we got to view it because it's definitely worth taking the time to see.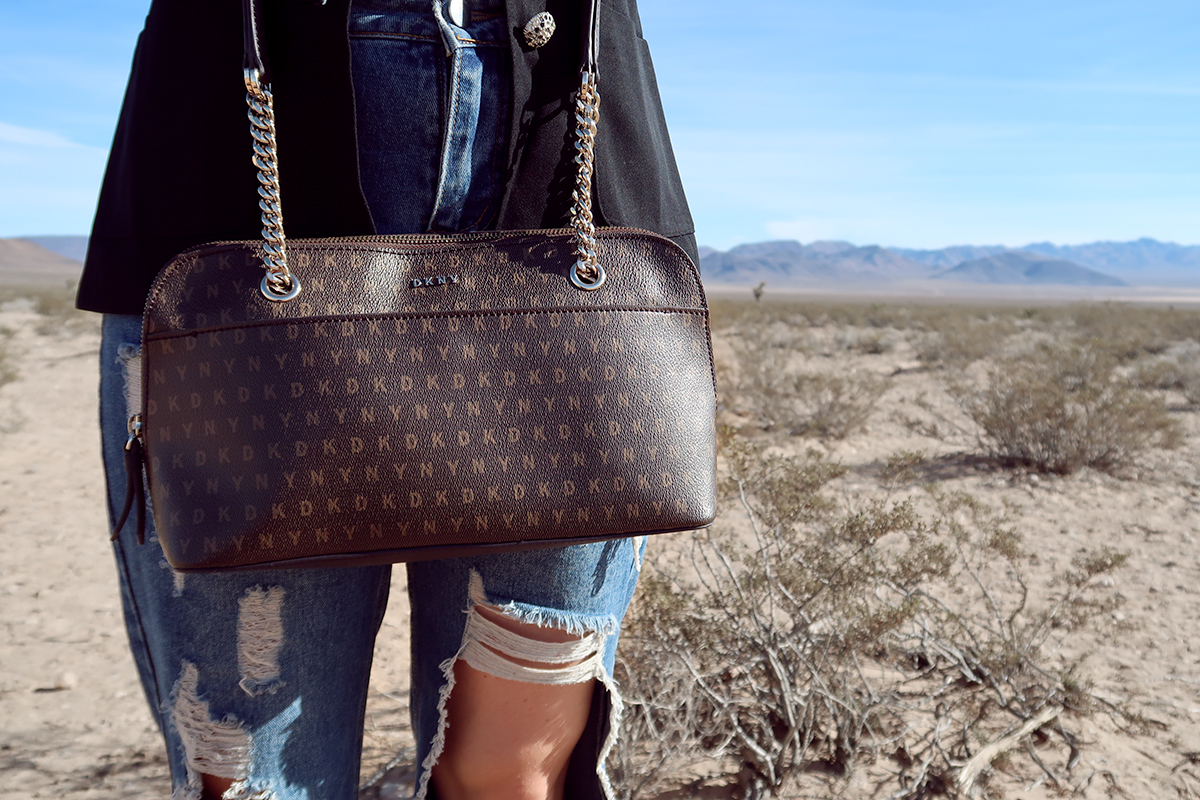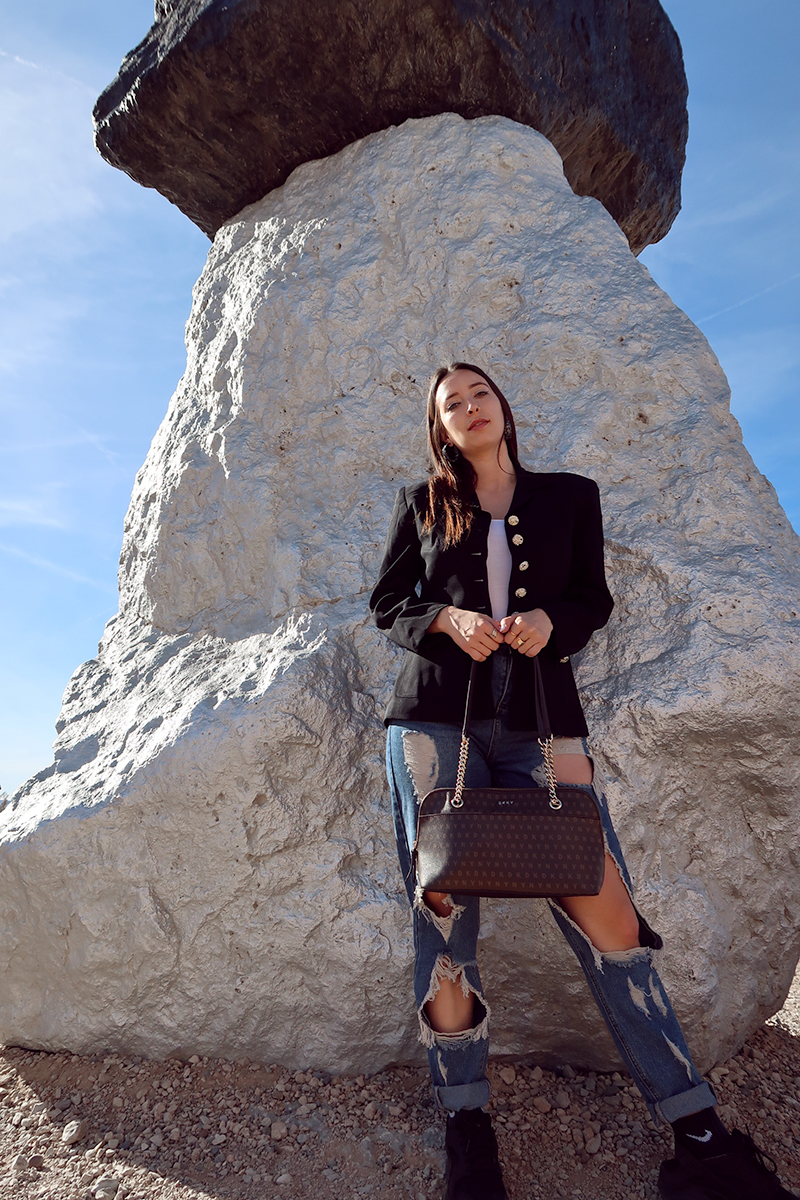 Seven Magic Mountain's is an installation by artist Ugo Rondinone. It's in the desert about an hour from Vegas. There are 7 stacks of different color rocks protruding from the barren, dry, and colorless landscape. The stacks range in color and size. It's an impressive site and standing beside them is quite a humbling experience.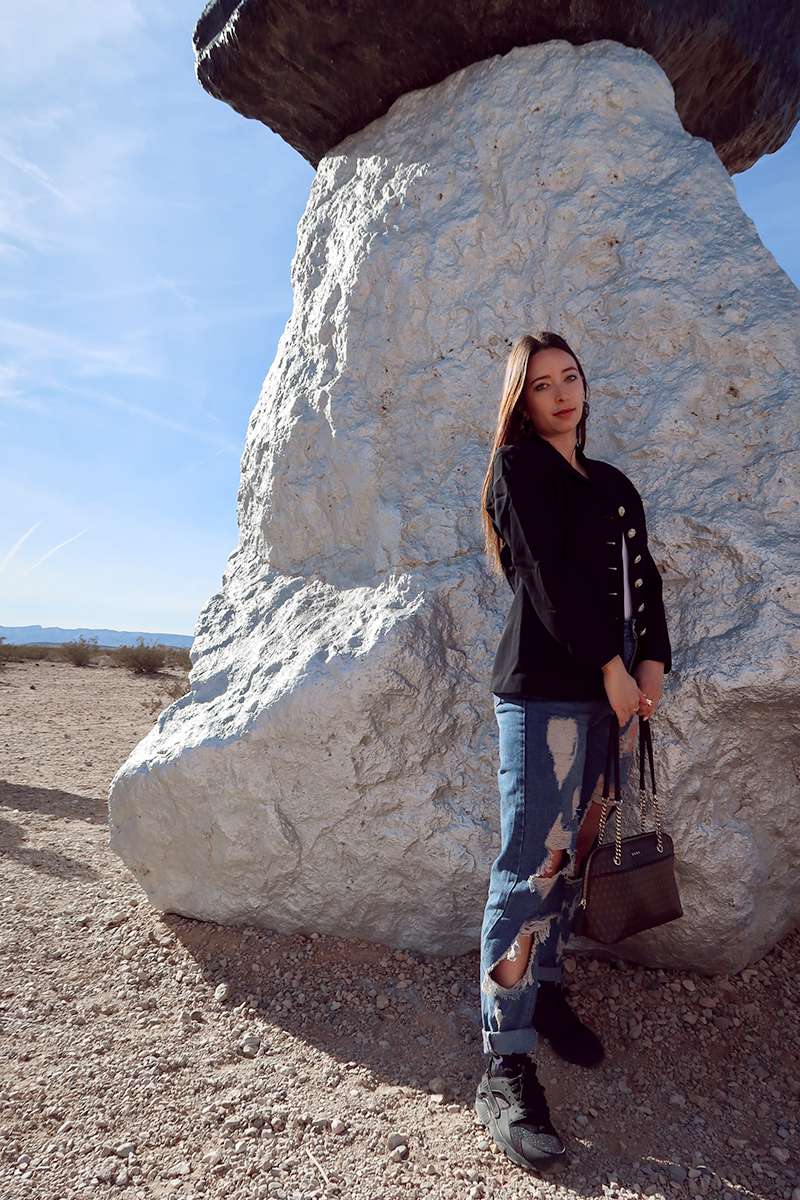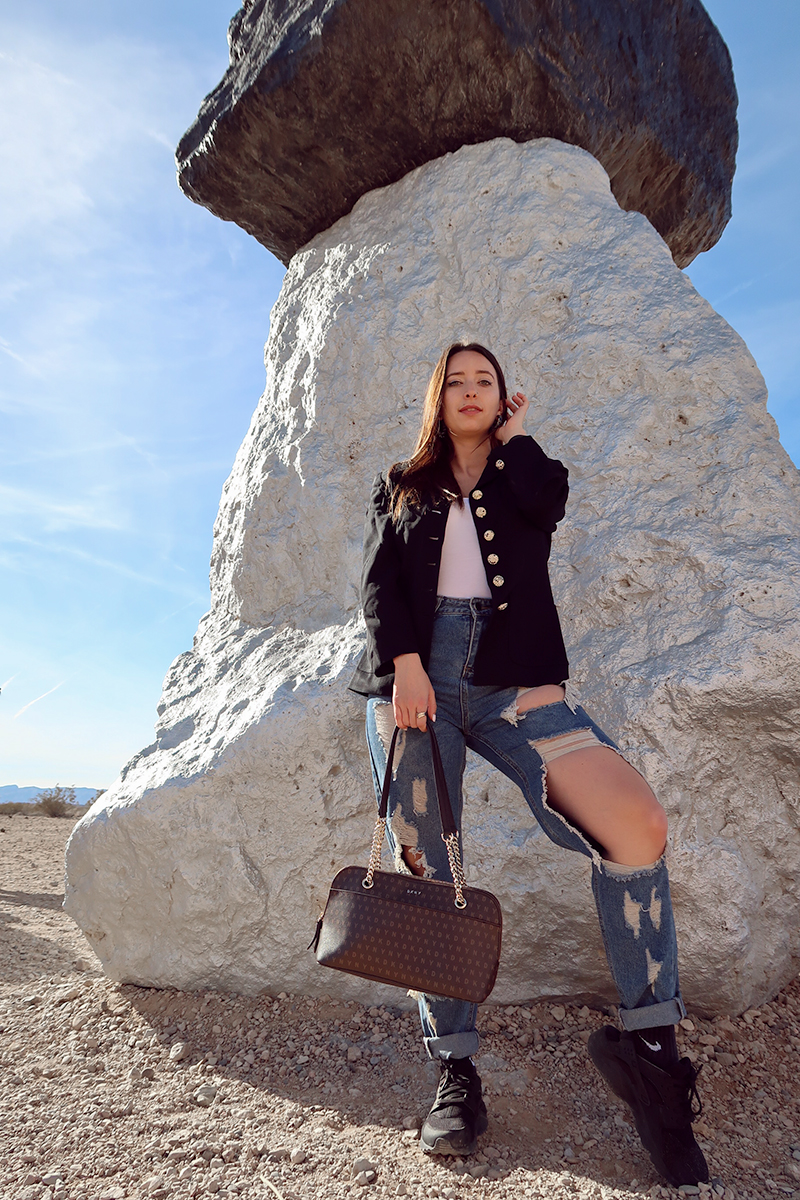 You can see the art from the highway, but can get up close and personal after walking a short trail to the sculptures. There is more information on site as to why this place was chosen for the installation and what it represented to the artist.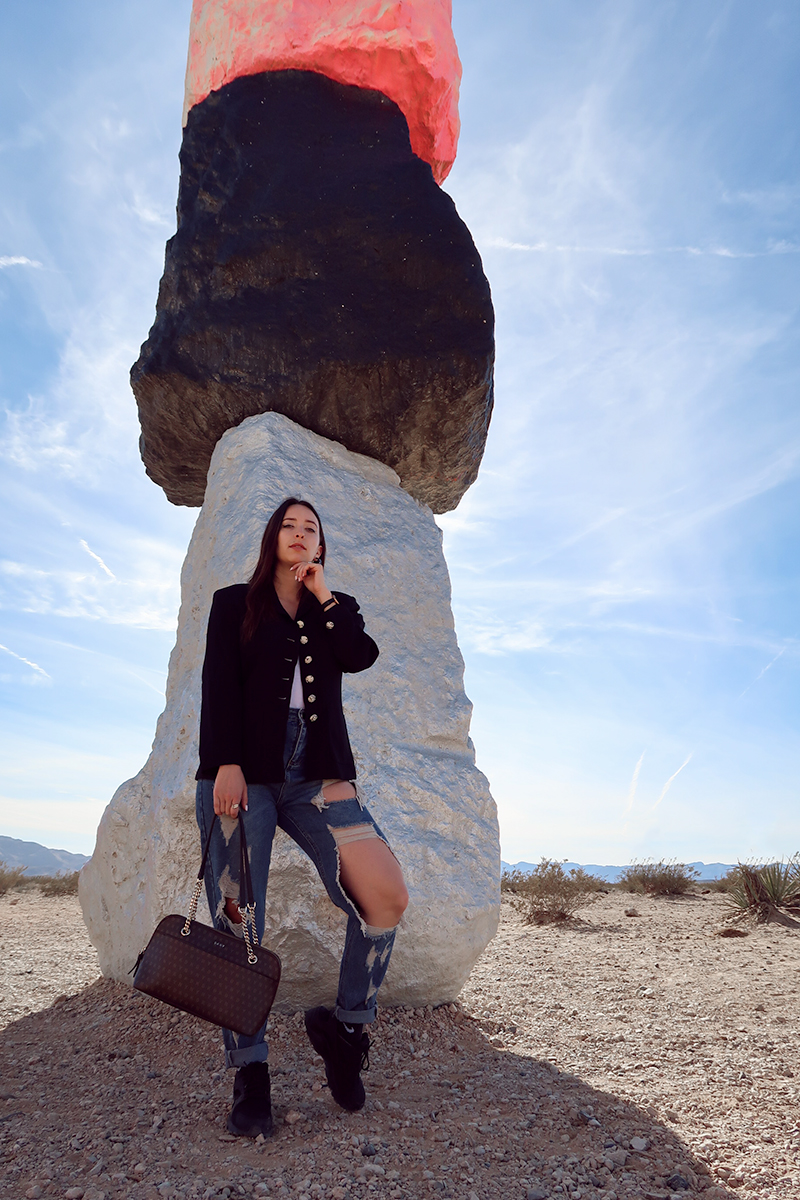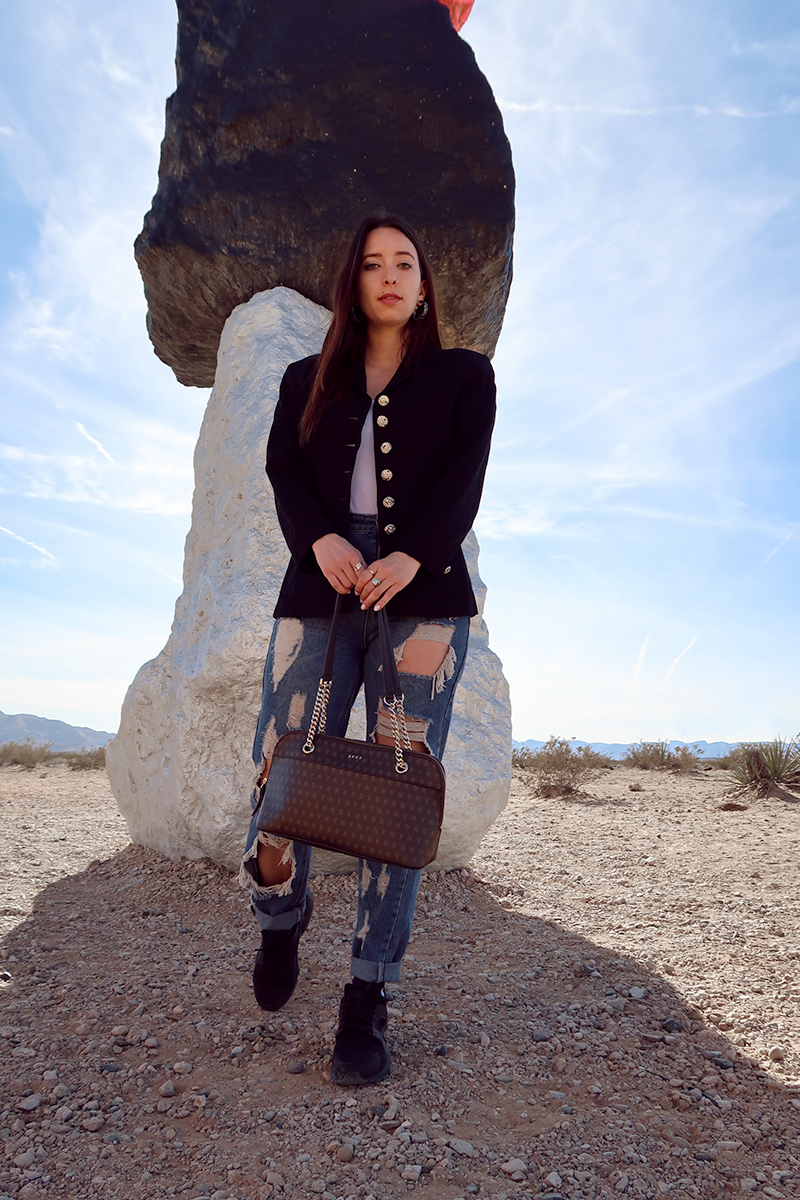 We also saw small rock stacks balanced around the sculpture created by visitors. I've seen similar habits practiced on my hikes in Colorado and have always admired rock balancing. Have you ever done it?
You can see more details about my Las Vegas trip by watching the YouTube video!
Most of this outfit look was thrifted but you can shop similar below.
Shop This Look: