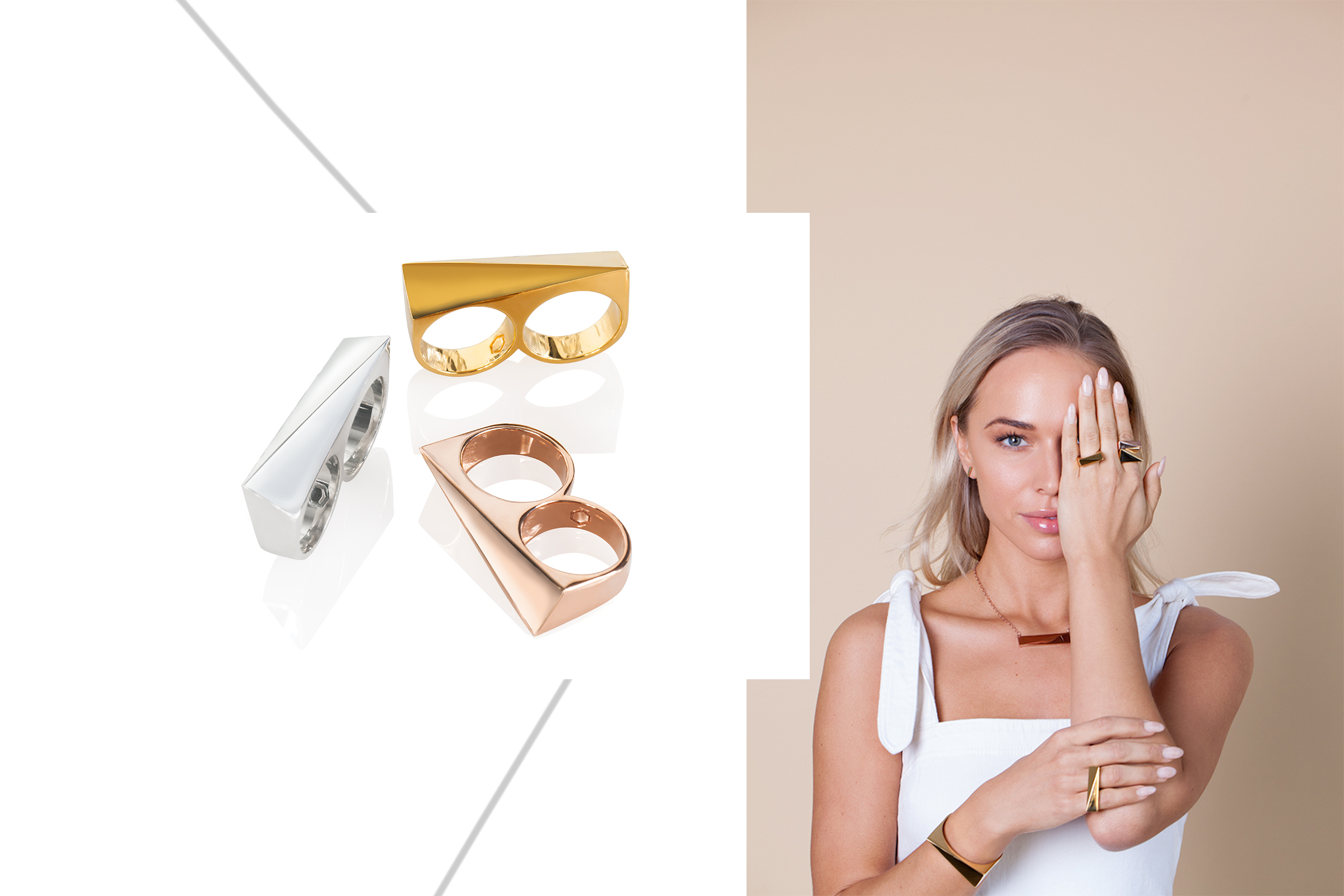 Siku Jewelry – Launches Online Shop
Siku Jewelry Flex Collection Look Book
I am absolutely thrilled to share this news with you. This has been a long time coming. Siku Jewelry has launched and now has an online shop! View our website here.
Model Ryli Smith wearing Flex Necklace
Flex Collection
We launched with the "Flex" Collection. So, this first collection from the brand includes 7 pieces in different finishes. As a result, there are two necklaces, a bracelet, a double finger ring, two single finger rings, and stud earrings. They are all offered in plated yellow gold, rose gold, and sterling silver.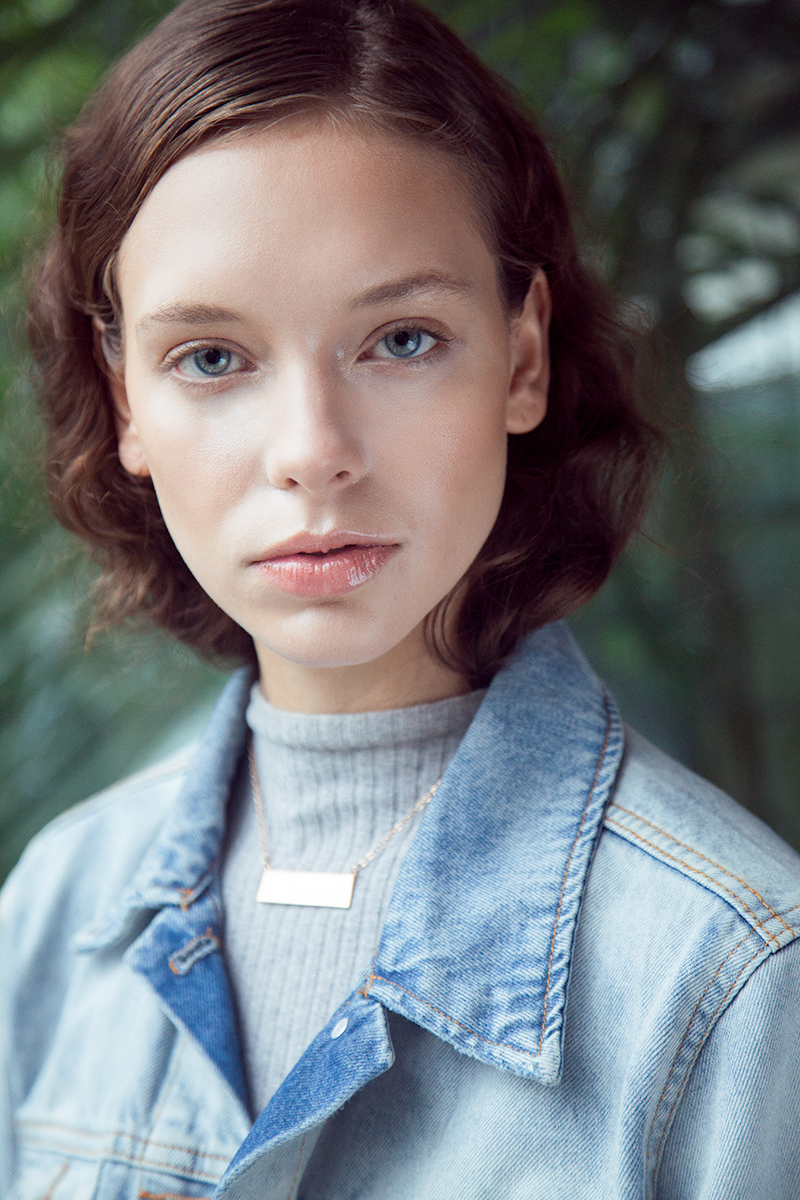 Model Alexa Handwork wearing Siku Flex Necklace
Process
Firstly, I created the double finger ring, which can be seen in some very early blog posts! Subsequently, the double slanted surface was inspiration for the entire collection. Because this project was so dear to my heart I created all the initial samples by hand and then brought them to a team to develop.
Deena Danielle wearing Flex Necklace
Sustainability
Above all, it is important to me for my designs to be a positive and conscious contribution to the fashion and accessory industries. So, one way that Siku Jewelry achieves this is that all of the casting metals used for our pieces are 100% recycled and refined from the jewelry industry! Therefore, our packaging is made from 74% recycled content (65% post-consumer and 9% post-industrial), is recyclable, and made in the U.S.A. Additionally, all business and insert cards are made from 100% recyclable and biodegradable paper that's FSC certified and produced using wind power.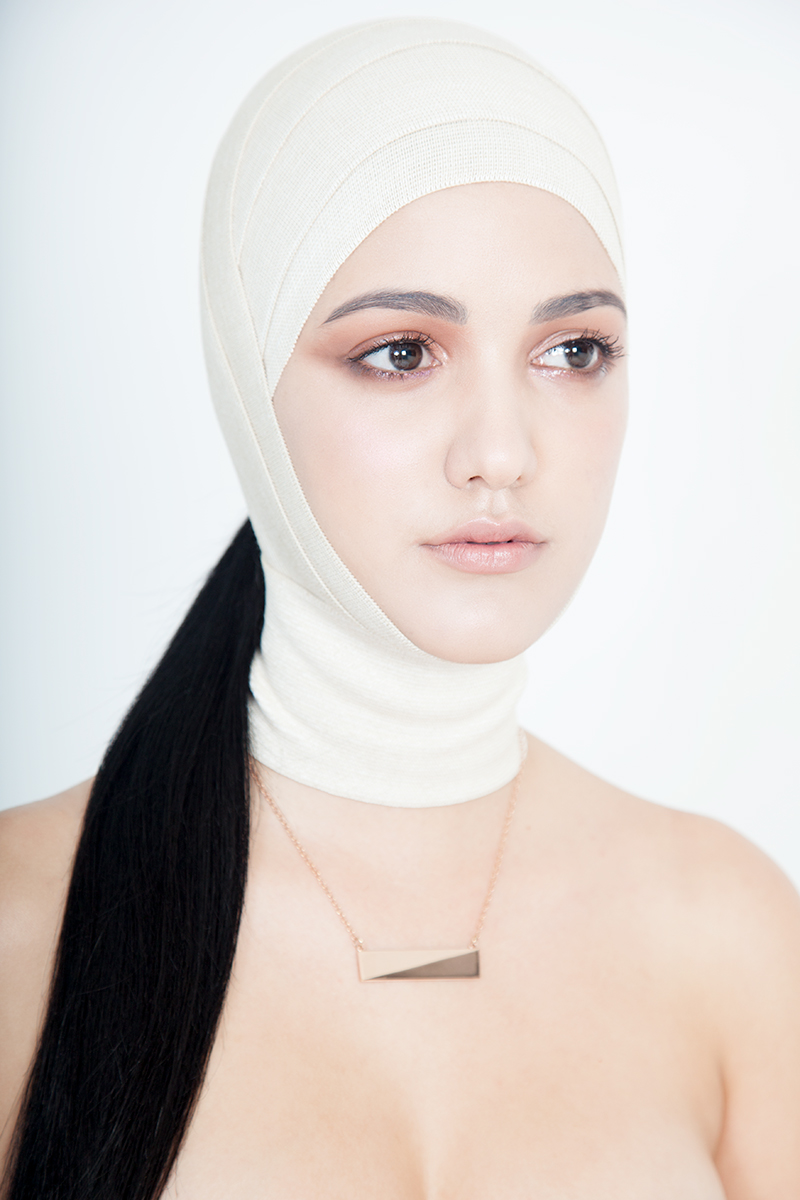 Diana Ela la O Prada wearing Siku Flex Necklace in Salysé Magazine
Let me tell you a little more about Siku Jewelry. It's a conscious brand contributing 3% of profits to prevention and reversal of climate change. Siku is donating to non-profit organizations that are offering solutions for our most threatening global issues.
Shop Siku Jewelry:
                    On Shop Siku                                                                         On Etsy
"Without sacrificing design, we bring ethical accessories to the forefront of the fashion industry and strengthen the relationship between art and science." – Deena Danielle, Owner of Siku Jewelry
Follow Us:
Instagram: @shopsiku
Facebook: @shopsiku