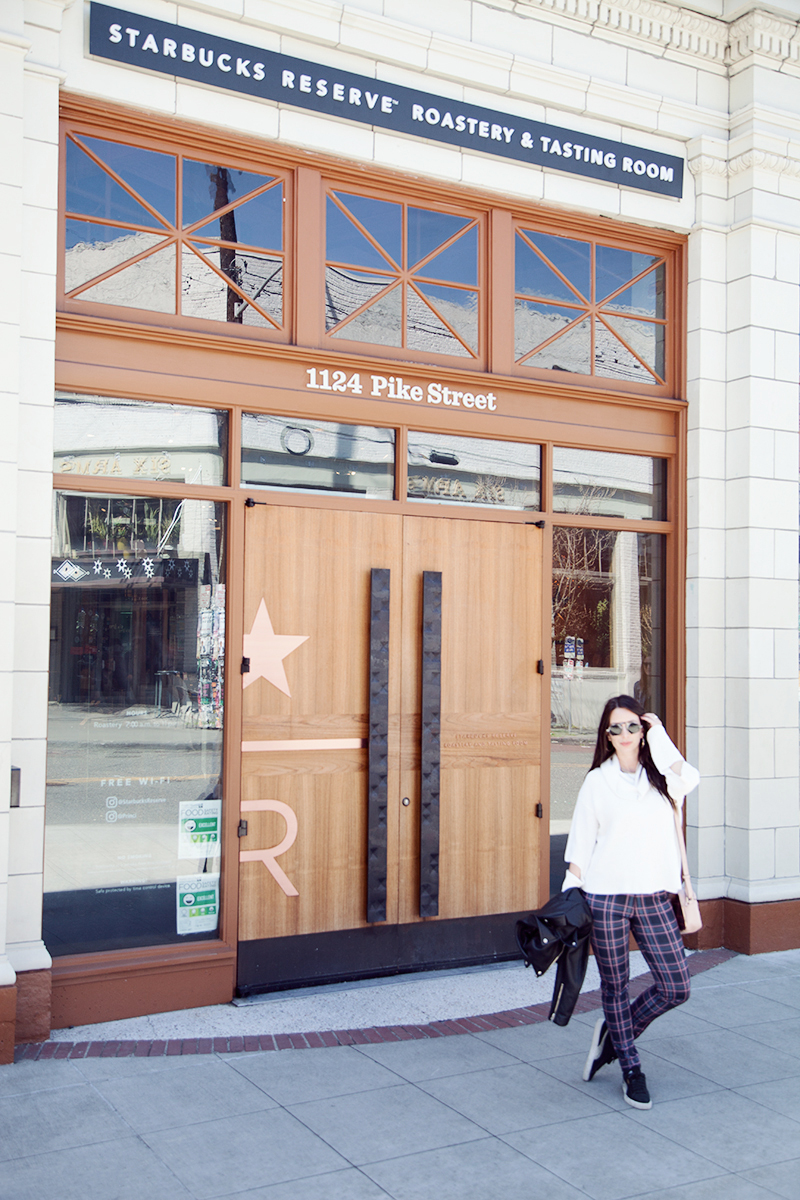 A Visit to the Amazing Starbucks Roastery in Seattle, WA
We checked out the Starbucks Roastery, and the Freeway Park in Seattle. The Freeway Park, despite how it's name may mislead you is actually a sweet park with very cool architecture and concrete waterfalls. The waterfalls were created to block out the sounds of the city and the highway. You can meander through the park and see sculptures and little flower gardens too. It's a great photo-op and a little change of pace from the city streets.
The Roastery is quite close to the park so you could hit both in the same morning. I would recommend trying out some of the different espressos at the Starbucks Roastery (you could get a flight and try 3-5) and then head over to the park while you sip.
The Roastery is comprised of two levels, has a similar wood and metal decor as is on the outside, and contains the vats where they filter. It's cool to see. The staff is very friendly, happy to tell jokes, and speak with you about the different robust coffee flavors. They also have a gift shop where I purchased a little bag of fresh coffee grounds for my family. Starbucks was founded in Seattle so It's a good memento of the coffee capital.
Where should we head to next?! Comment your favorite city in the western USA below. I'm considering Austin, TX because I've never been and I have a friend that recently moved there. Have you ever been?
Shop This Look: