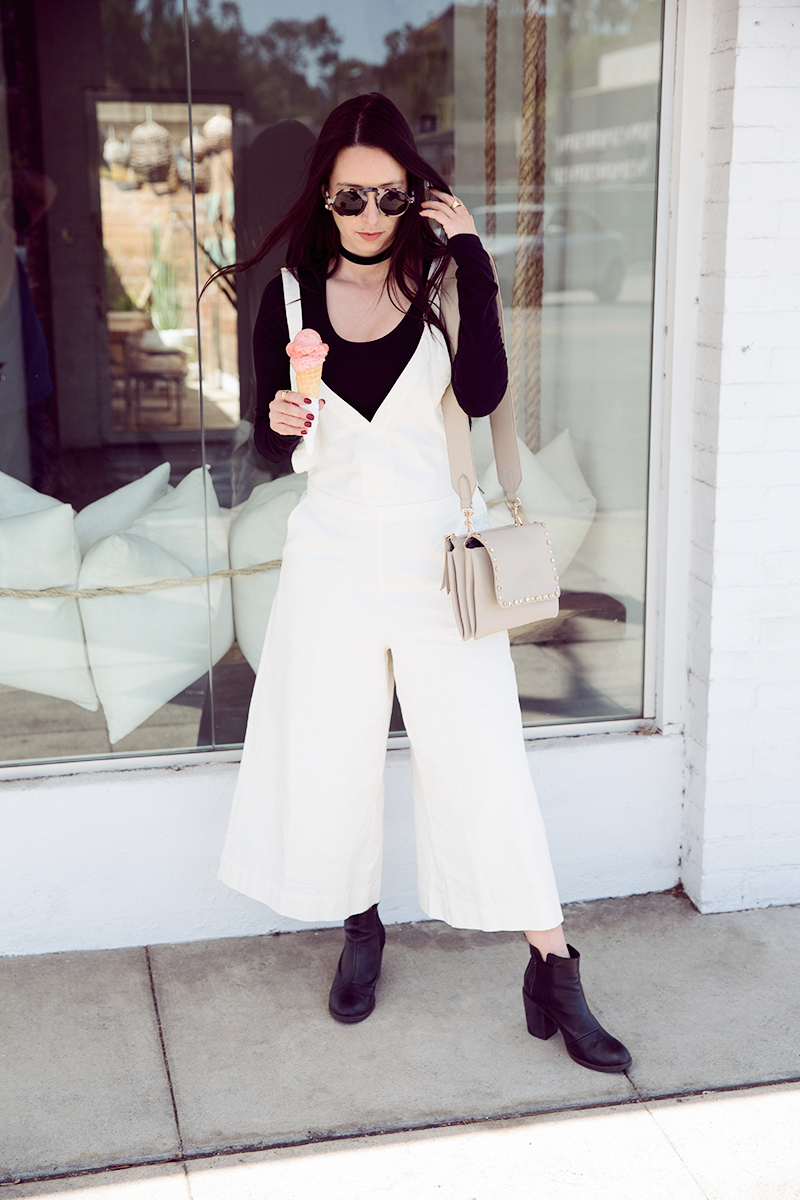 Styling Trendy White Overalls in Los Angeles
Last weekend I moved into a new apartment. Moving is such an arduous process. Luckily, I was able to do it over the course of a few days. I'm so relieved that it's done with, and I'm getting organized in the new place. I have two walk in closets! Score! I can't wait to get my interior decorating game on. I've never lived alone before. I'm really thrilled about being able to decorate just the way I want! Would you like to see the interior decoration process shared on the blog? I'm looking for unique little art pieces from local artists, and some smaller furniture so if you have some great finds let me know! I plan to check out the Rose Bowl Flea market in two weeks!
It's amazing how much your personal space can change your overall mood and the way you interact with the world. I feel so much lighter, and happier in my new neighborhood. I'm able to focus better. I think I've mentioned it before but L.A. keeps feeling more and more like home. I've always felt like it's important to find a space where you can be creative, both geographically and in the actual home that you live. Your environment should inspire you. I can do that here in my new apartment so get ready for more exciting things coming your way on the blog!
The white overalls are from Kaia Collective and the purse is from Shiraleah. You can shop similar below!
Shop This White Overalls Outfit: