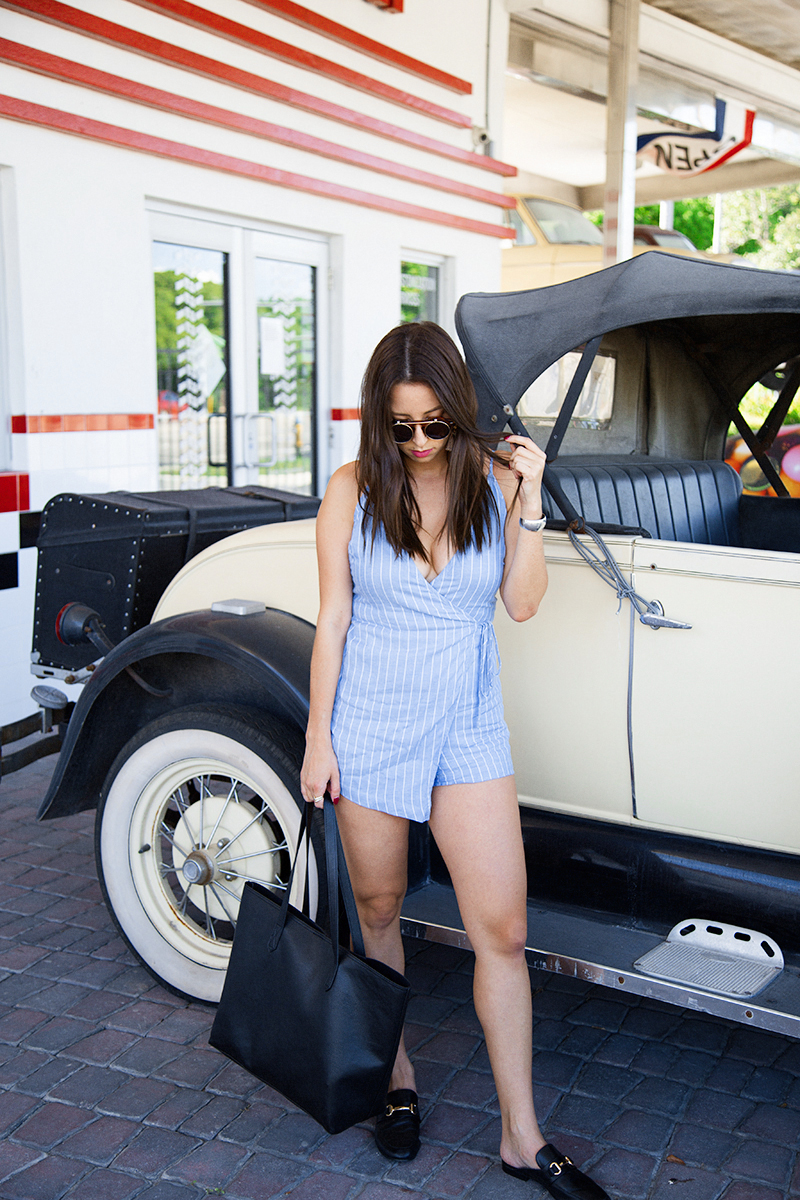 A Stylish 4th of July Outfit
I wore this 4th of July outfit on Independence Day. These sunglasses I found in a vintage thrift store in Brooklyn, NY a while back. The tote is from Old Navy (Vegan). Silver bracelet from my mom.
I had friends visiting on Monday. We went to the Spanish Monastery in North Miami which was very beautiful. They had wonderful old architecture, and vibrant gardens. We took some lovely pictures. It's a great place for that. It would be a good place to go back for a blog post in the future. I highly recommend visiting if you've never been. I hadn't, and it's so close to my house. It's funny how when you live in a city you can end up never seeing sites and doing what it's known for.
I went jet skiing yesterday too, which I've never done in Miami. I've been once before in a lake but on the ocean waves it's choppy! I'm walking away with a few scrapes and entirely sore body but it was totally worth it!
How was your 4th? I'd love to hear how you celebrated freedom and independence and see your 4th of July outfit. Comment below!
Shop My 4th of July Outfit:

Photography by: Andrea of In Common Photography