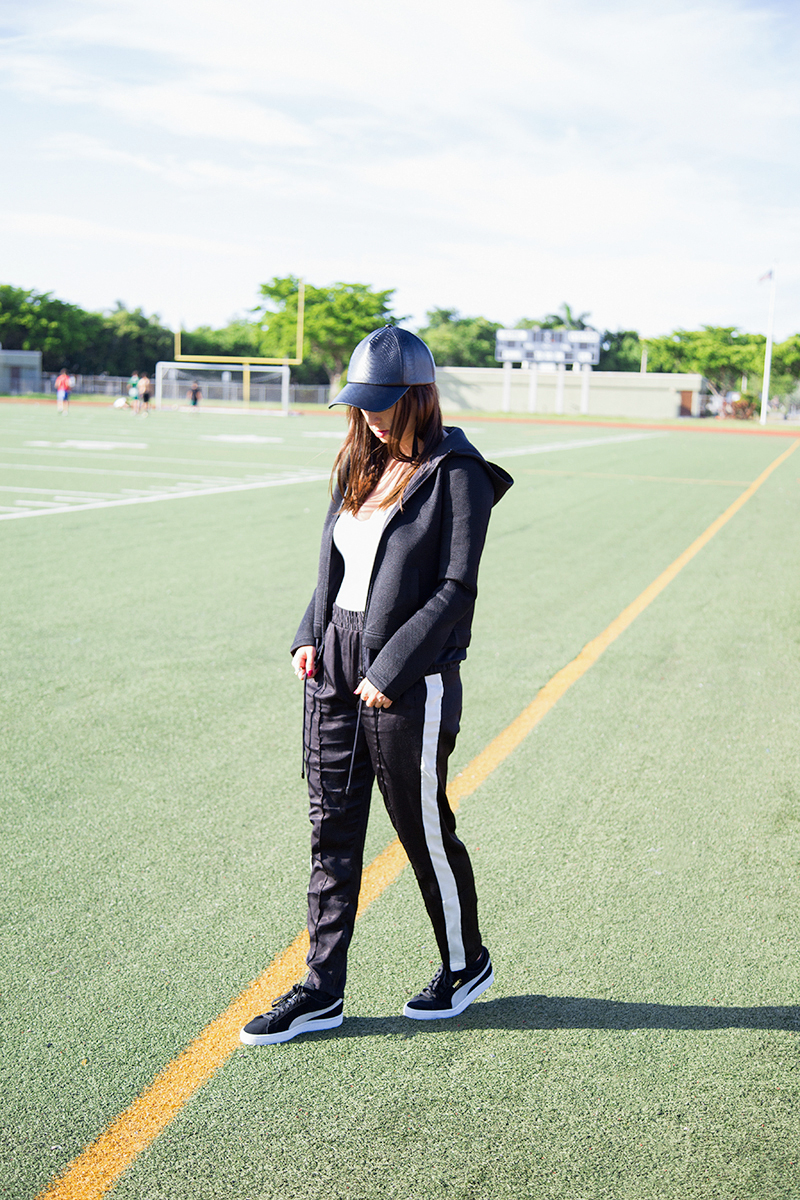 Athleisure Style
ATHLEISURE OUTFIT
I can't complain about this athleisure trend. Why not be comfortable? I'm feeling my track pants, and new Puma sneakers. The Armani Exchange jacket was purchased in L.A. from Crossroads thrift store. Thrifting is a great way to combat the negative impact of the fashion industry. Put some of the many unused items to good use. One person's trash is another man's treasure.
The purple tassel on my purse is an accessory that I got at BlogHer17. BlogHer, by the way, was an incredible experience. It was informative, educational, and inspiring. I highly recommend next years conference to anyone considering going. So, the tassel that I received there is to show support for a world without domestic violence. Did you know that 1 in 4 women will be a victim of domestic violence in her lifetime? You can join the movement at purplepurse.com. I love that I can make positive statements with my style.
Share your athleisure style below please! I'd love to see how you express what's important to you through your own unique style!
Shop This Athleisure Look:

Photography by: Andrea of In Common Photography