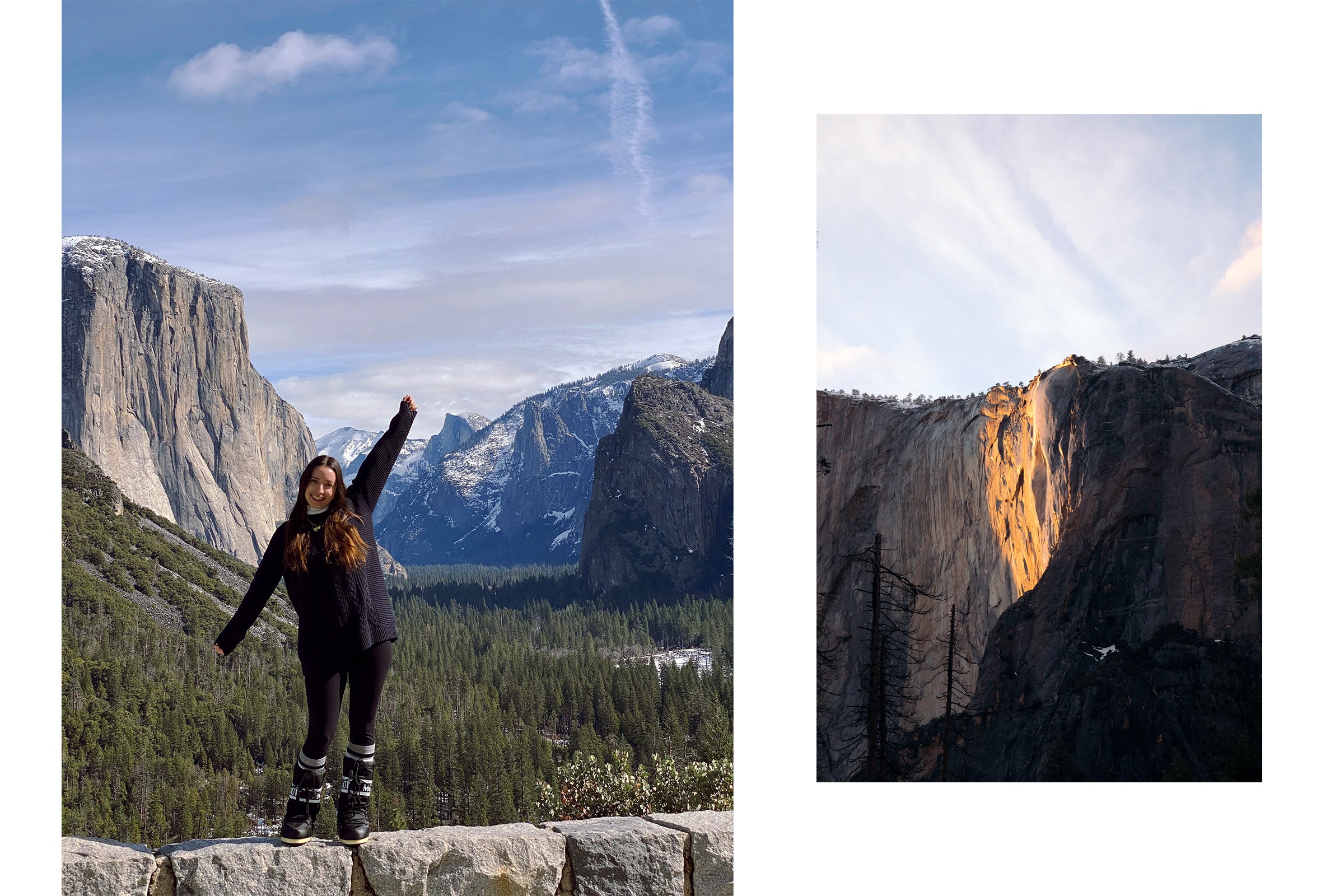 Yosemite Firefall in February
A few weeks ago I went to Yosemite for the first time to see the Firefall. I went with my friend and landscape photographer Chris Hatanaka. He planned the trip because he wanted to photograph the Firefall. The firefall can be seen in Yosemite valley in February when the conditions are right. It's a waterfall coming down from a huge cliff. In February when the sky is clear and the sunset light hits the water illuminating it, it looks like fire is falling. It's quite beautiful. I got very lucky that the first time I went to go see it, there were few clouds in the sky and the conditions were right. Chris had been waiting to capture this shot for 6 years.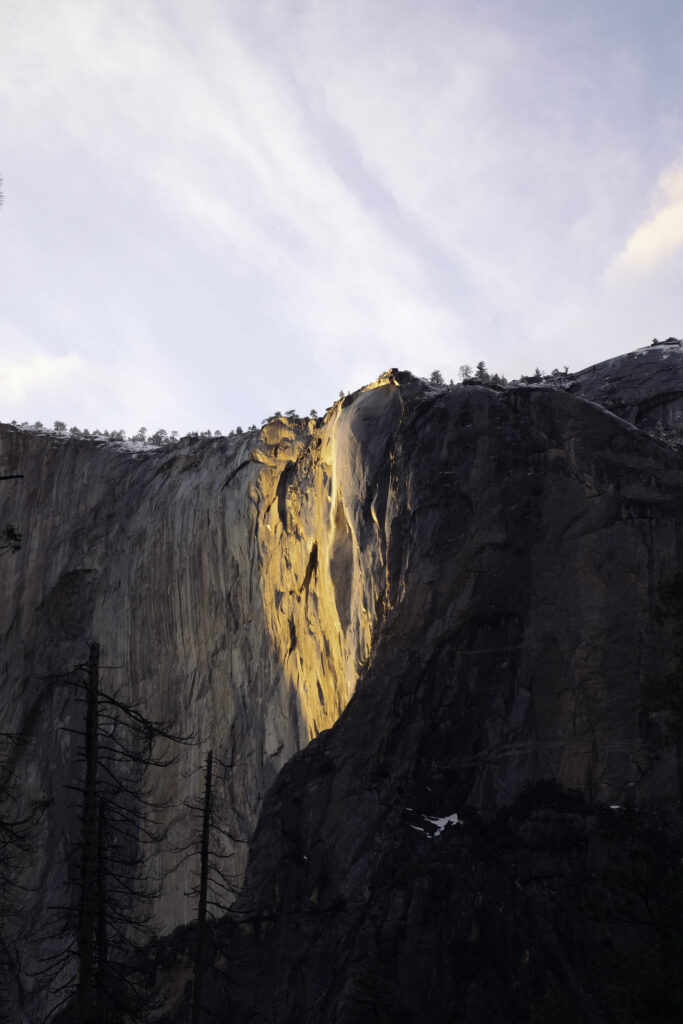 Sights to See
Yosemite was such a beautiful park overall. I really enjoyed my time there. It was awesome to see the iconic landmarks that I've always heard about like El Capitan and Half Dome. Have you seen the movie Free Solo about Alex Honnold climbing El Capitan? It's amazing to see it in person realize the scale, and just how much courage that would take.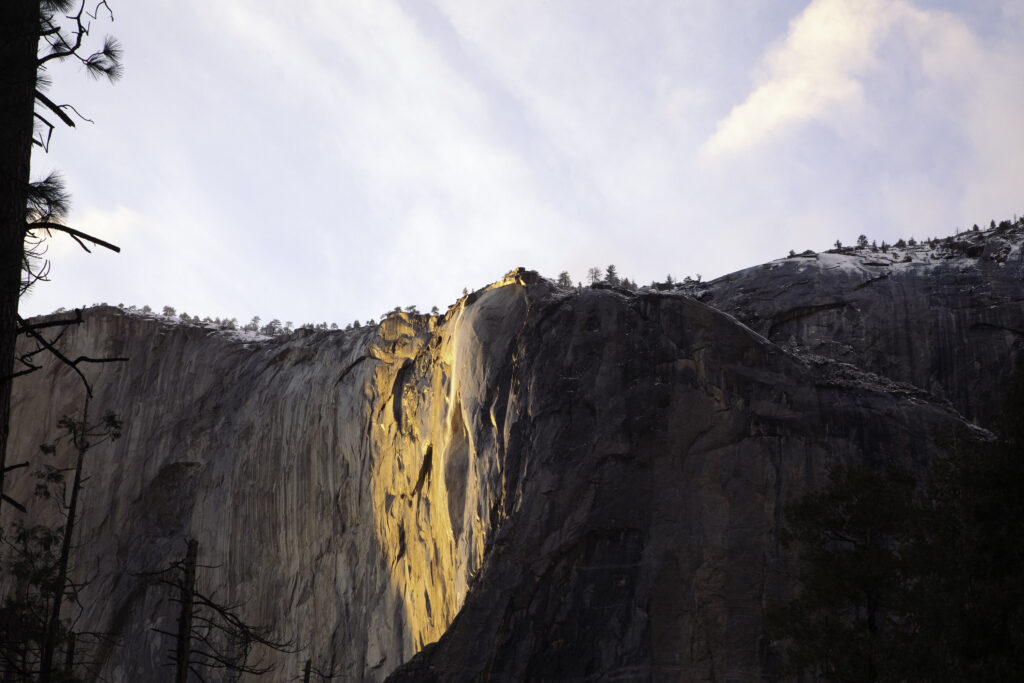 America The Beautiful
I got to Yosemite on Friday night around 10 p.m. Chris had arrived the night before to get the permit to go into the park. The last time I had been to Joshua Tree National Park I got the "America The Beautiful" pass which you can purchase at the entrance of any park or online. It's $80 for the year to enter all the national parks in the United States. Considering it's $25 each time you enter Joshua Tree if you're going to go to parks more than 4x in one year it's worth it to get the pass. I plan to go much more than that. I've already used the pass 3 times this year and it's only February. I've been wanting to spend much more time out in nature this year. That was something that was on my vision board for 2021.
This quote is part of my inspiration for living a better life in 2021:
"If modern man is forced to walk on asphalt and concrete floors, …. estranged from man's age-old relationship and contact to earth, a crucial part of man withers and dies. This has catastrophic consequences for the soul, the equilibrium, the well-being and the health of man. Man forgets how to experience things." – Friedensreich Hundertwasser
Where to Stay
We stayed in an Airbnb cabin in Yosemite West. Which was a little challenging to get to and from when it snowed but convenient because it was right in the park. In the future, I might stay in the valley. They did require you to have chains for your car tires when going into Yosemite and we had to use them once. I suggest purchasing them at the Auto Zone before you go into the park. They were $81 for my Toyota Corolla and about $160 for Chris's Jeep. If you don't use them you can return them on your way back. However, I decided to keep mine because sometimes you need them on the way up to Big Bear (which I've been going to often for snowboarding). I feel like if you're taking trips like this into the mountains in the winter they're always a good thing to have in the trunk in case it snows. You don't want to get stuck. I've been meaning to buy them anyway.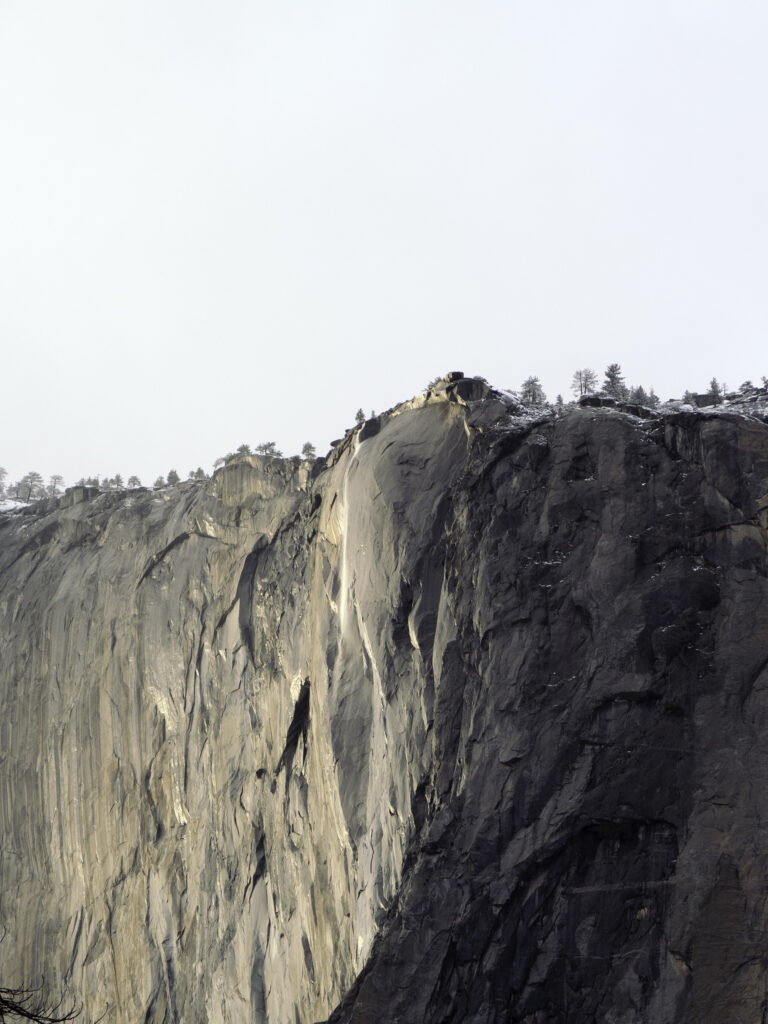 Prepare
There is a store in Yosemite Valley where you can purchase any food items you might need. I would suggest doing so before you enter the park however, because inside the park it is more expensive. It's the same for gas. Fill up before you get into the park and you'll save.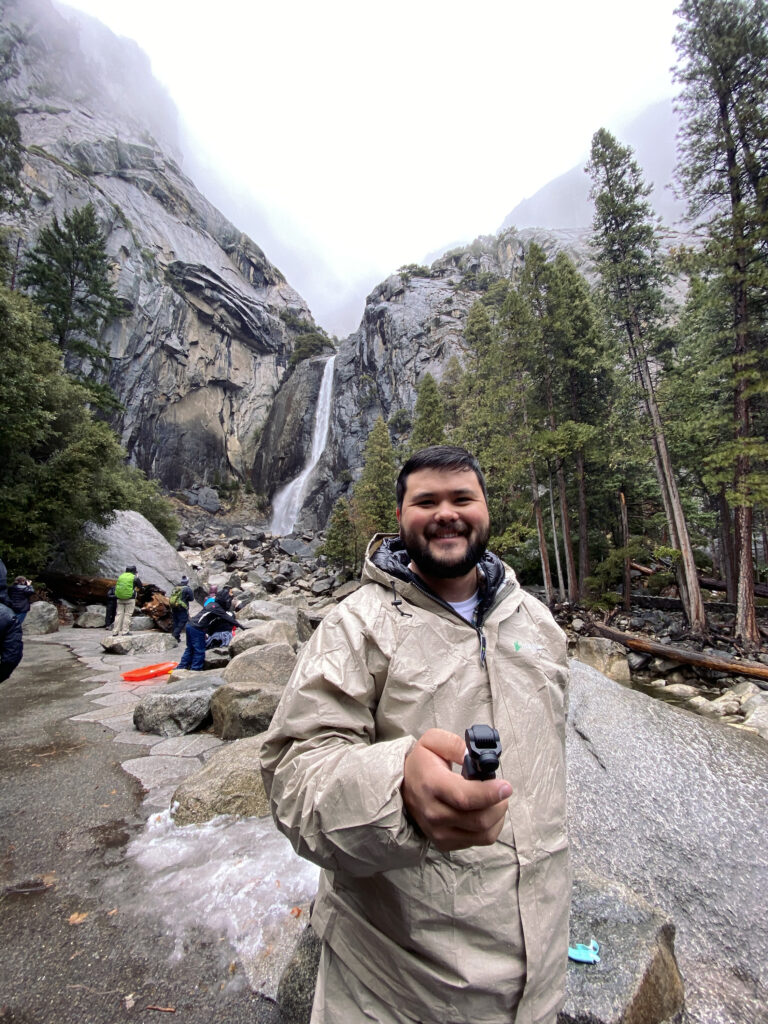 Road Closures
If you're going to Yosemite in the winter time there will likely be road closures. It took longer for me to get to the park on Friday than it did to return on Monday back home to L.A. because of this. There was snow causing some road closures so on Friday it took 6 hours to get there and on Monday 5 hours to get home. It's recommended to have an extra few gallons of gas, a gallon of water, snacks, and a blanket/sleeping bag (along with your chains) in your car just in case you get stuck in snow. I didn't do this but definitely will plan better in the future just in case. I didn't have service in most parts of the park, so make sure you know your route.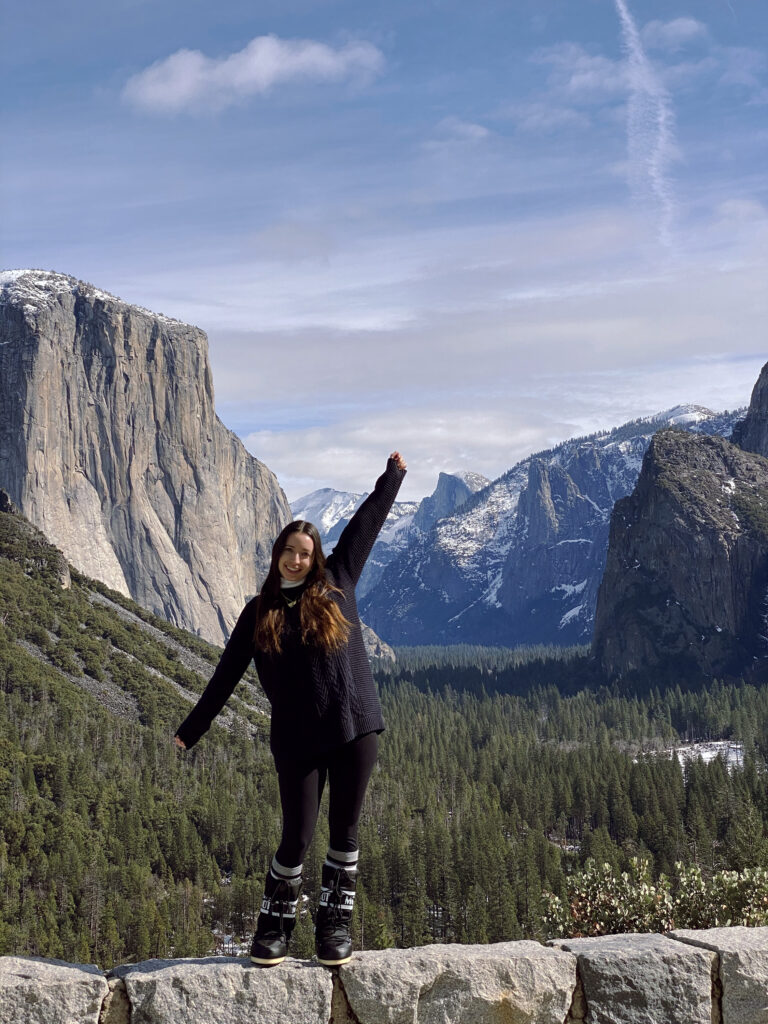 What to Pack
Other than what you want to bring in your car on your way up to Yosemite you want to be sure to pack appropriately. I brought my Moon Boots, of course. Which were really helpful because they kept my feet nice and toasty while walking around the park. We also went on a hike to Vernal falls and for that I wore a pair of hiking boots (kind of like Timberlands). I also brought my REI snow pants that I wore while we were waiting for the Firefall to start, which came in very handy. I have a very warm coat from Eddie Bauer (here is a similar one) that I've had for 10 years. It's held up so well. I recommend bringing extra layers if you're going in winter. In my opinion it's better to be over prepared in this regard. I hate to be cold!
Thank you so much for reading my blog post about Yosemite. If you have any questions comment below and I will do my best to answer them!

This post is not sponsored. All opinions are my own and are honest. Some links may be affiliate links. That means I make a commission if you purchase the item through my link. Xo