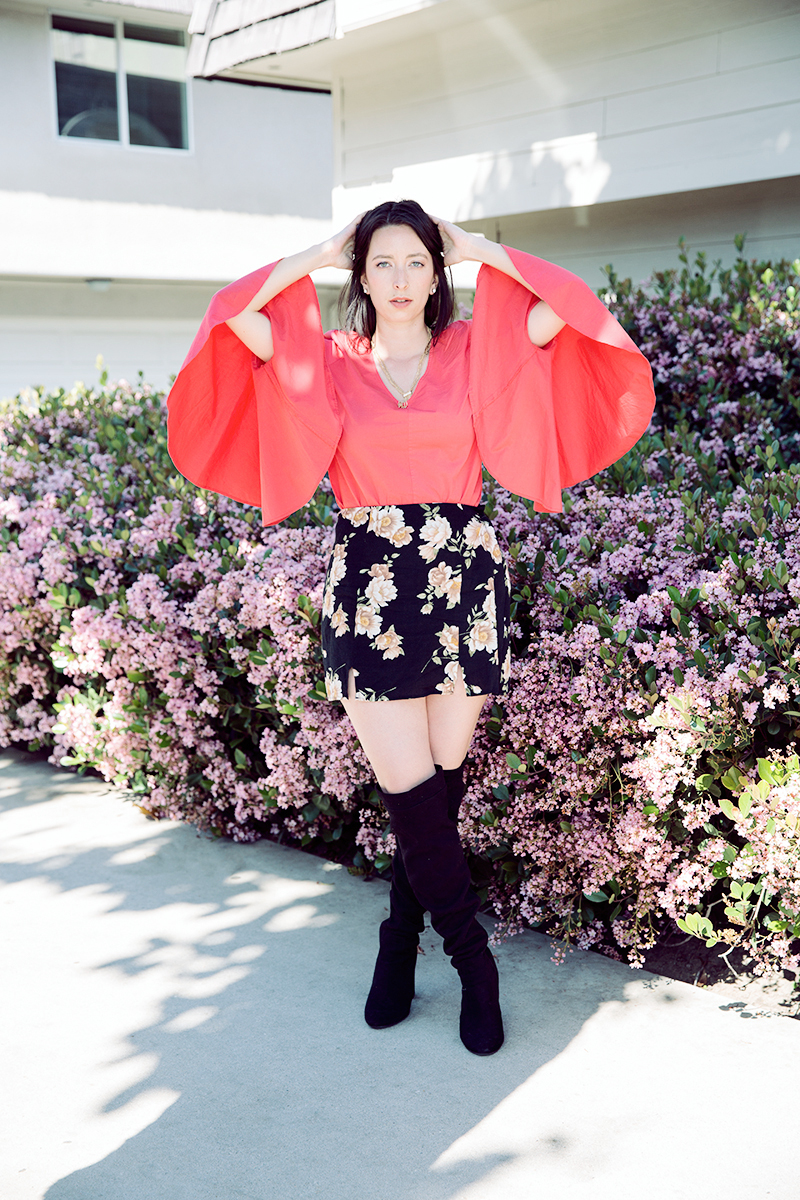 April Showers Bring May Flowers – Birthday Celebrations
BIRTHDAY CELEBRATIONS IN L.A
At least that's how the saying goes! There are not many showers in L.A. haha! I've been able to get outside more though with this nice weather. I celebrated my birthday last week and I went on a nice hike in Griffith Park (got a little sunburnt), and went to dinner at Franco on Melrose. It's sort of a tradition that I have butternut squash ravioli for my birthday. Italian is one of my favorite types of food, and that is one of my favorite dishes. We also had these amazing zucchini fritter appetizers, white wine and a flourless chocolate cake.
The restaurant is really sweet. It's mostly outside, like an outdoor garden. It has vines crawling up the walls, and christmas type and lantern lights strung throughout. It's covered and you have to walk through the kitchen to get to your seating. It's quite romantic for a dinner. I'd recommend it for a date or special occasion. There are so many more places for me to check out in L.A. but I would certainly go back. Delicious!
To continue my birthday celebrations, On Saturday night I hung out with some friends and we went to Harvard and Stone. It's a fun bar on Hollywood Blvd. I had been there once before, and they had live music. They had live rock music playing when we walked in, and switched between that and a dj playing oldies. It was a bit unexpectedly wild, and eclectic. There were also burlesque dancers which came as a total surprise to me. Birthday celebrations are really special to me because it's a very good excuse to get all the people I love into one room. I have friends that I've known for years that have never met each other, so it's so nice for me to introduce the people dear to me to others!
 How do you like to celebrate your birthday? Are you the solitary type or do you throw some huge birthday celebrations?
P.S. I'm so proud to be a May baby #taurusseason. I'll be here all month!
Shop My Birthday Celebrations Outfit:


Photography by: Saad Hameed