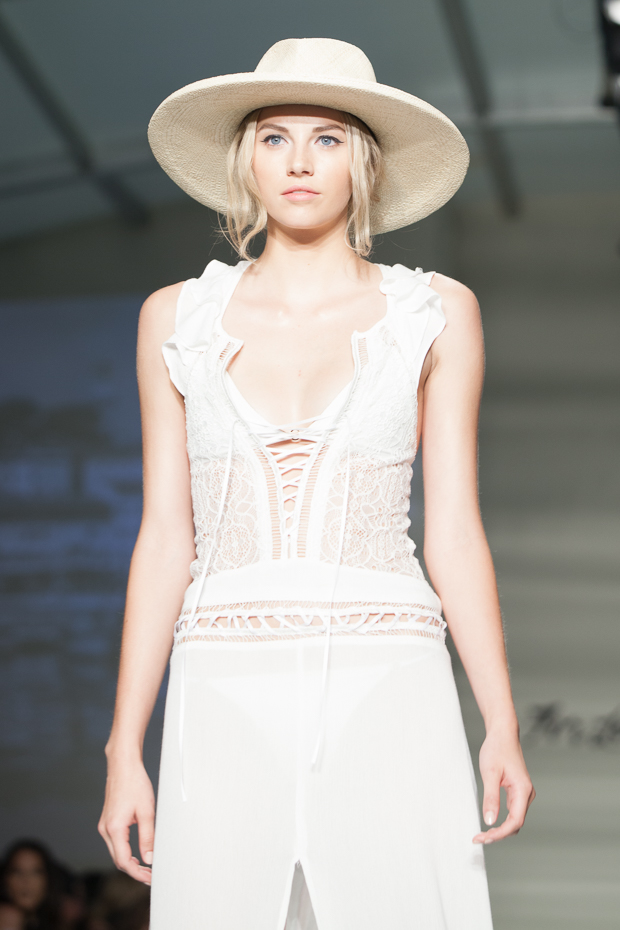 Hats at Miami Swim Week
Some of my favorite looks from swim week were paired with hats. So why not dedicate a whole blog post to it? I love the colorful looks from Maaji and the dreamy night inspired fabrics from Beach Riot. There is so much inspo captured at Swim Week. What accessories do you like to pair with your swim looks?
Beach Riot
Blue Life
For Love and Lemons
Lila Nikole x Kruzin
Style Saves
Hammock (HAH)
Maaji
A cute suit is important, and these here are so cute! But equally as important as a suit is health. A huge part of that is skin care! Having a hat in the summer heat is essential. Especially in Miami or any other tropical destination where the suns rays can be so intense. Hats can help protect you from sunburn and heat stroke. For this reason don't stay in the sun too long and be sure to drink plenty of water. Remember your sunscreen too! In what ways do you protect yourself from the sun?
My favorite hat looks are Parisian inspired from For Love and Lemons. Which are yours? Comment below!
If you'd like to see more of my photography be sure to check out my portfolio website!