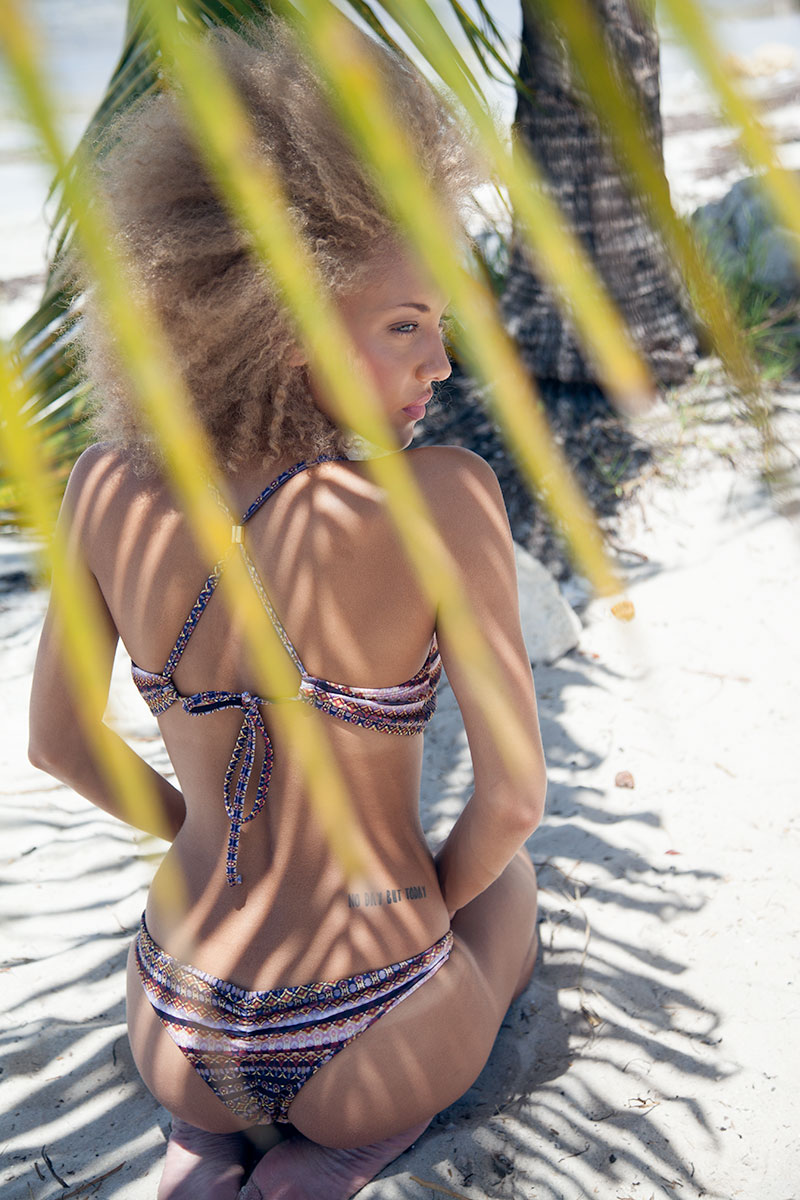 Nichaela Moe
I had the wonderful opportunity last month to photograph the lovely Nichaela Moe from Elite Models in Bikinelly swimwear around Miami locations. It was a few hour shoot photographing at a studio in Midtown.
The Studio VSP studios has a lot of beautiful natural light because of the large West facing windows. There is also of course plenty of backdrops to choose from and an entire lighting setup within the studio. It's perfect for a late afternoon shoot. There are white curtains that blow in the breeze making a wonderful soft image.
The next location was at the Virginia Key beach. I love shooting here because during mid day the beach is pretty much empty. You have the entire area to shoot as a backdrop without any distractions. The palm trees create beautiful shadows as well. It's very picturesque. Nichaela was such a good sport when it came to sitting in the warm sun and sand.
Additionally, I love working with Michelle because she knows how to achieve a light makeup look that's totally natural. She can create a dreamy dewey skin tone and glossy lips. Perfect for when you're shooting swim. MUA's can't always achieve such a perfect makeup- no makeup look.
MUA is Michelle Leila. See more on the portfolio site!