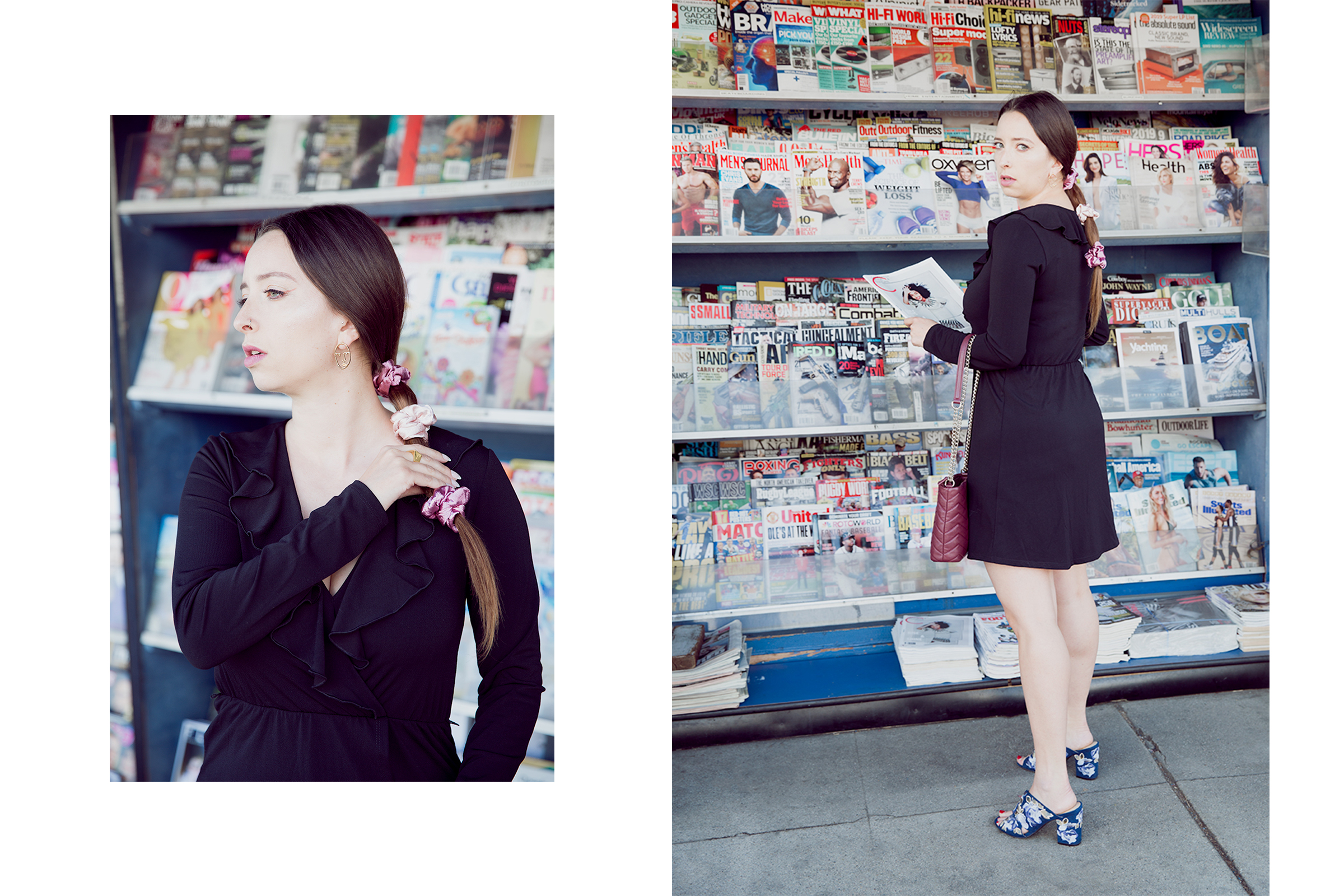 How to Accessorize an Outfit
Learning to accessorize is key! To be quite honest with you, I don't spend as much on clothing as most would think. Part of that is because I'm thrifty, and secondly I've learned to accessorize with style.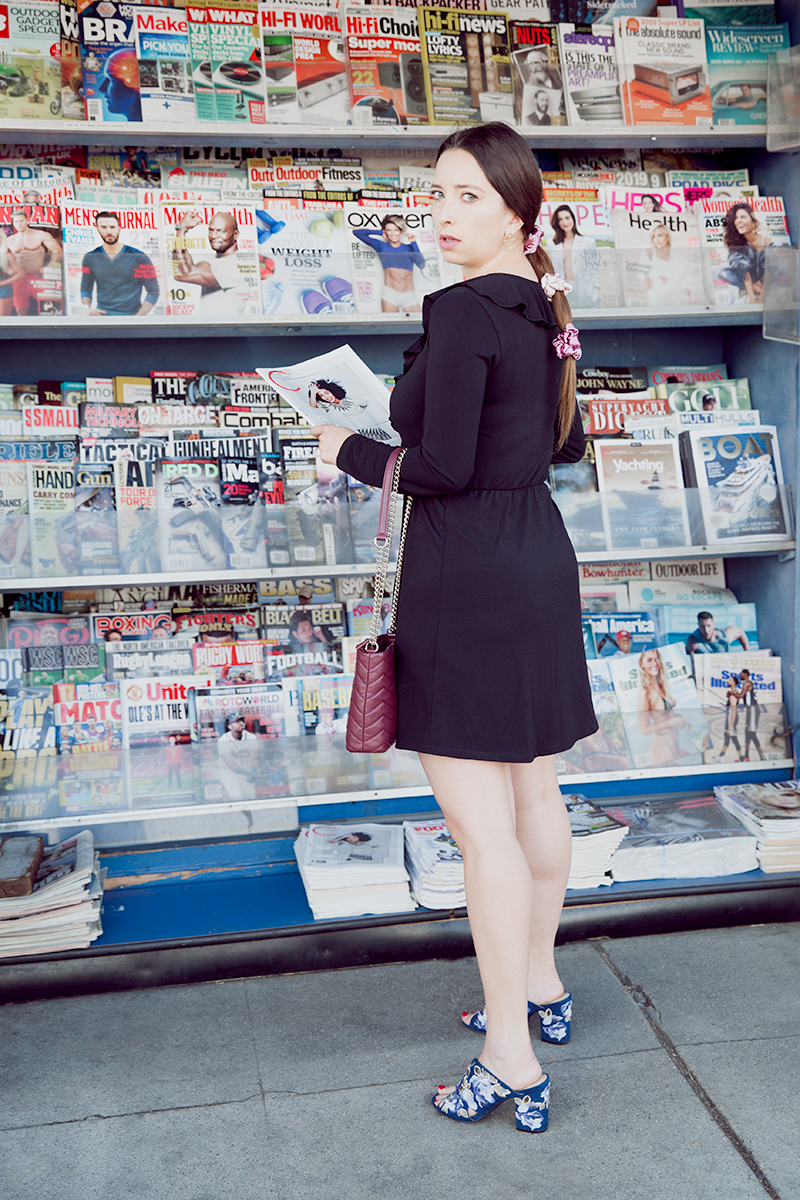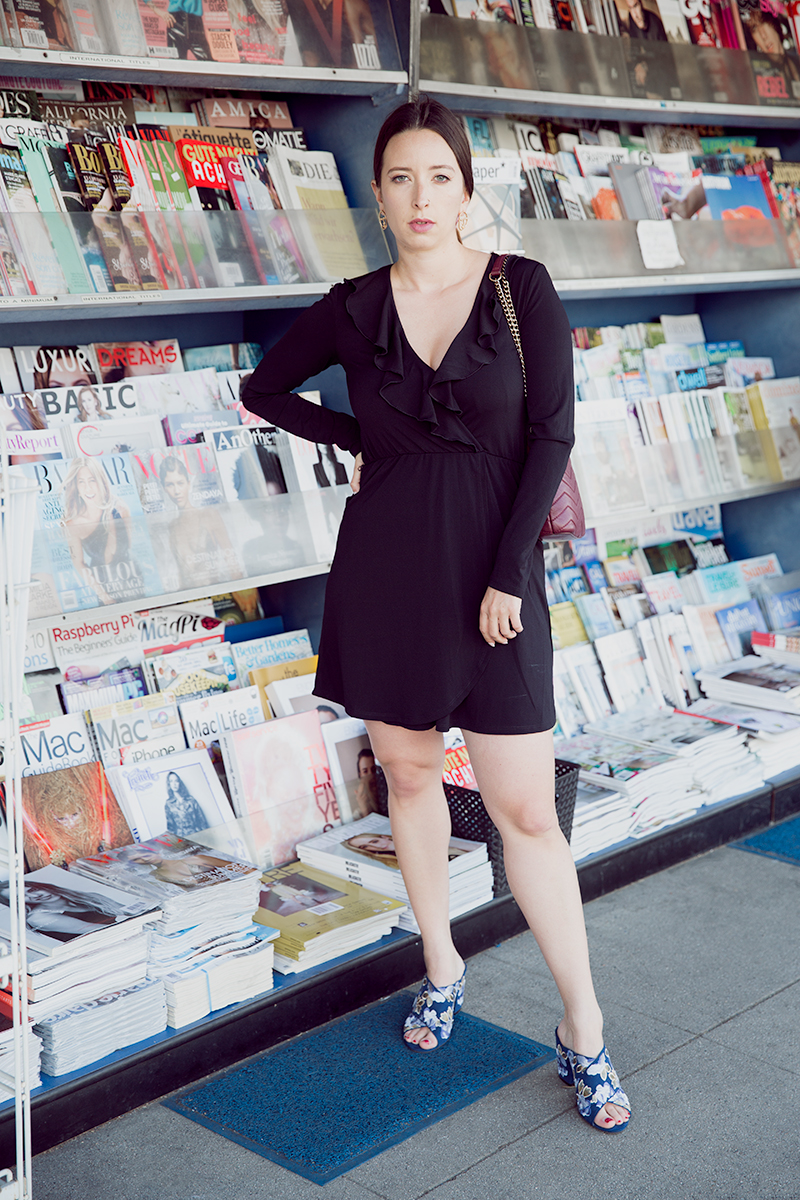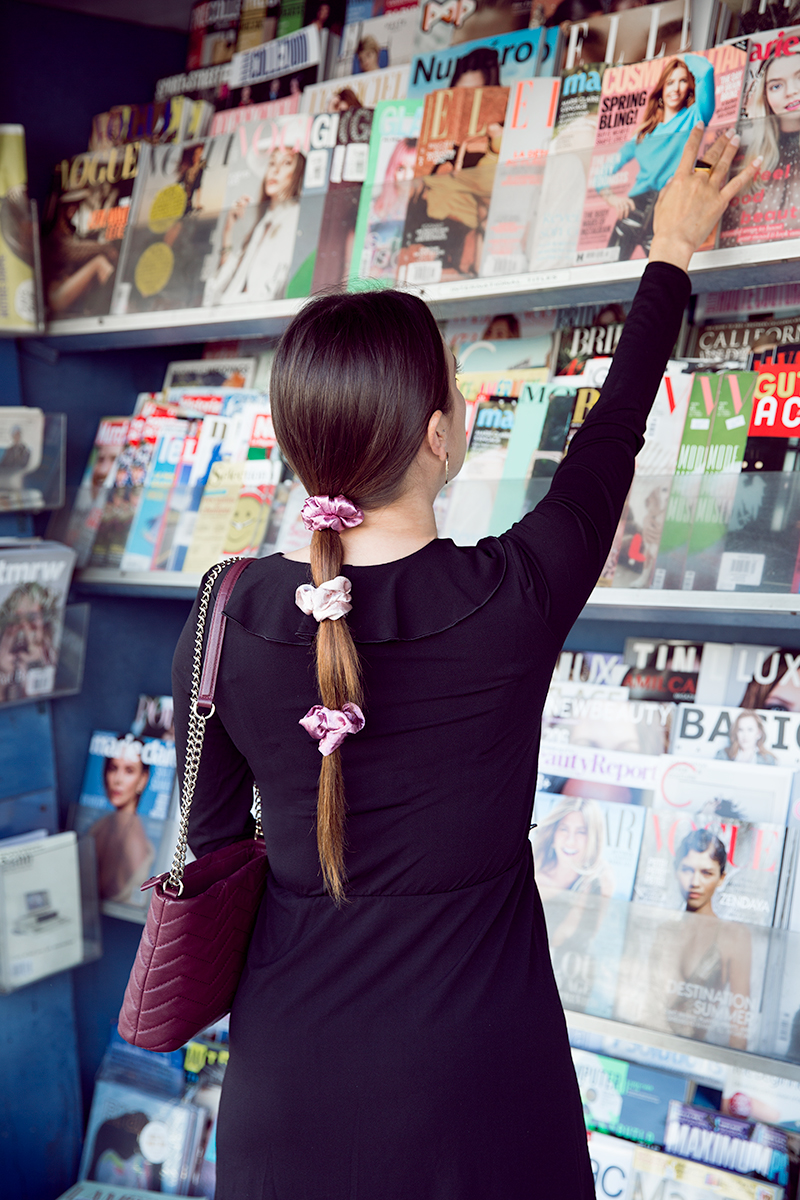 Accessorizing a look well can make it look like much more than it's worth. Take this little black dress for example, it's a simple black dress from a few seasons ago that I bought at H & M for about 20 bucks.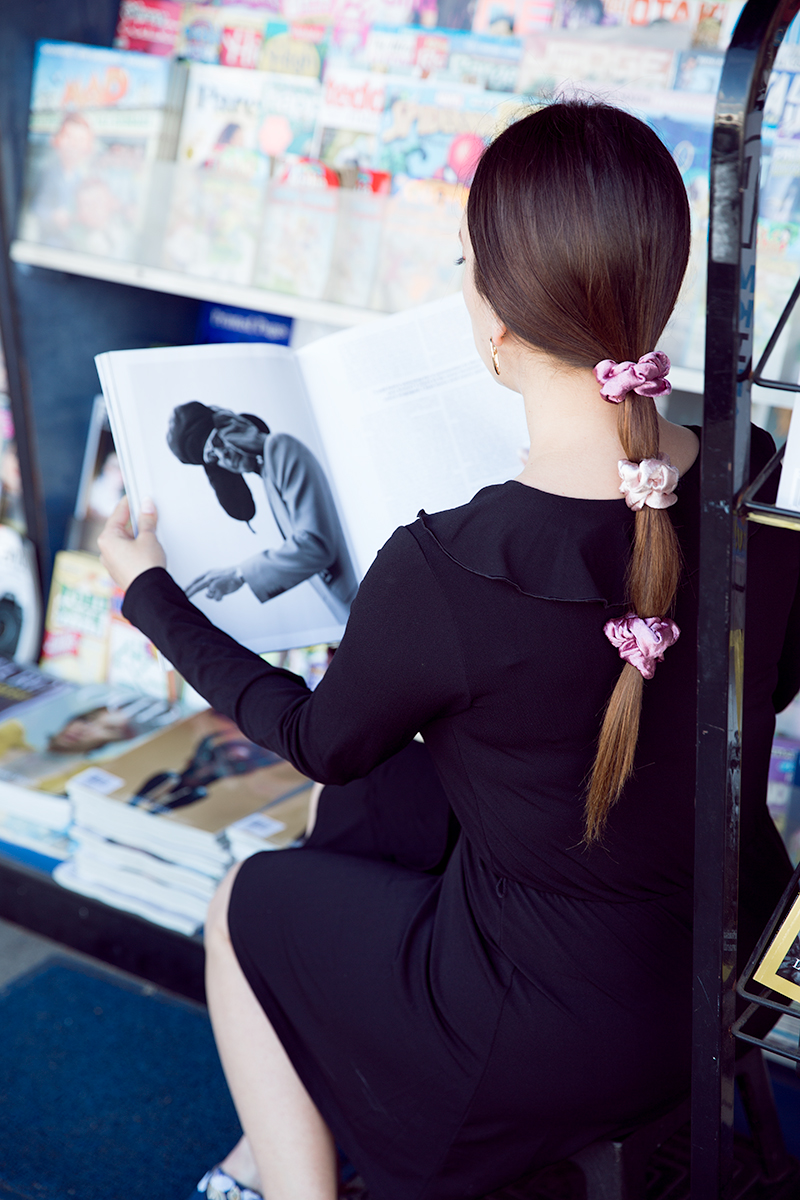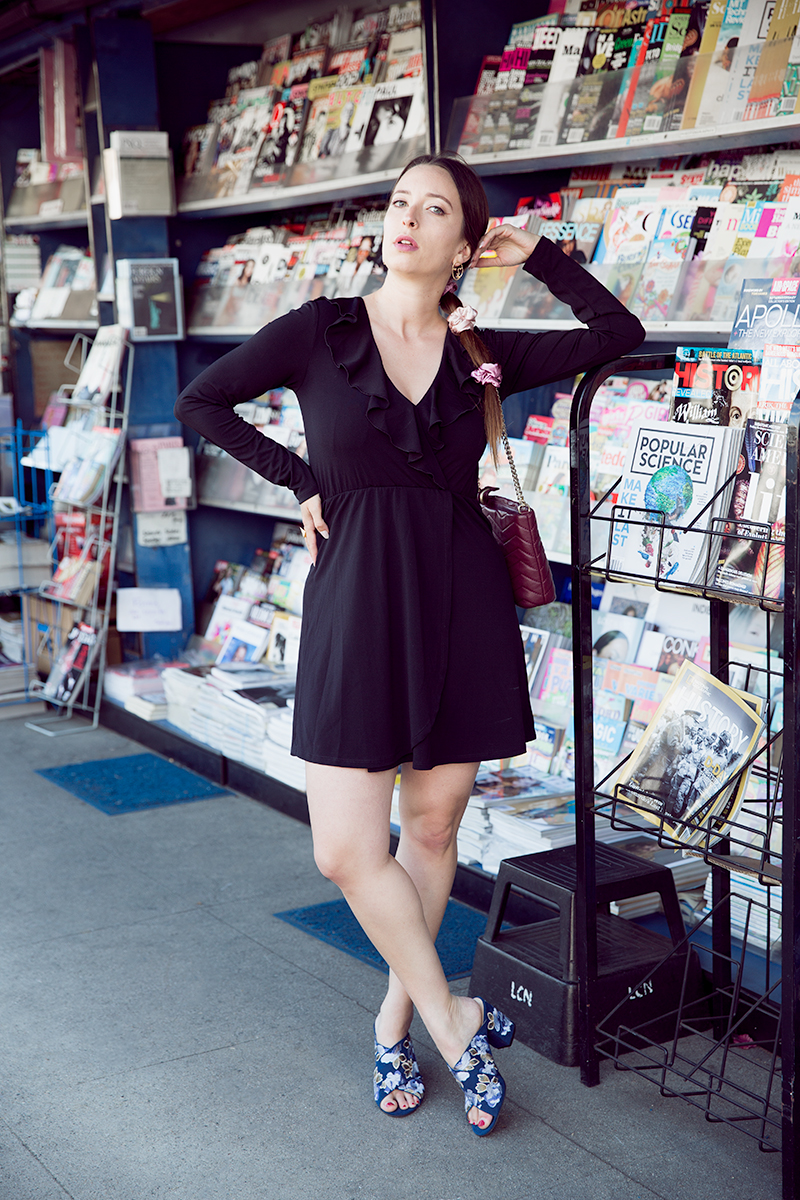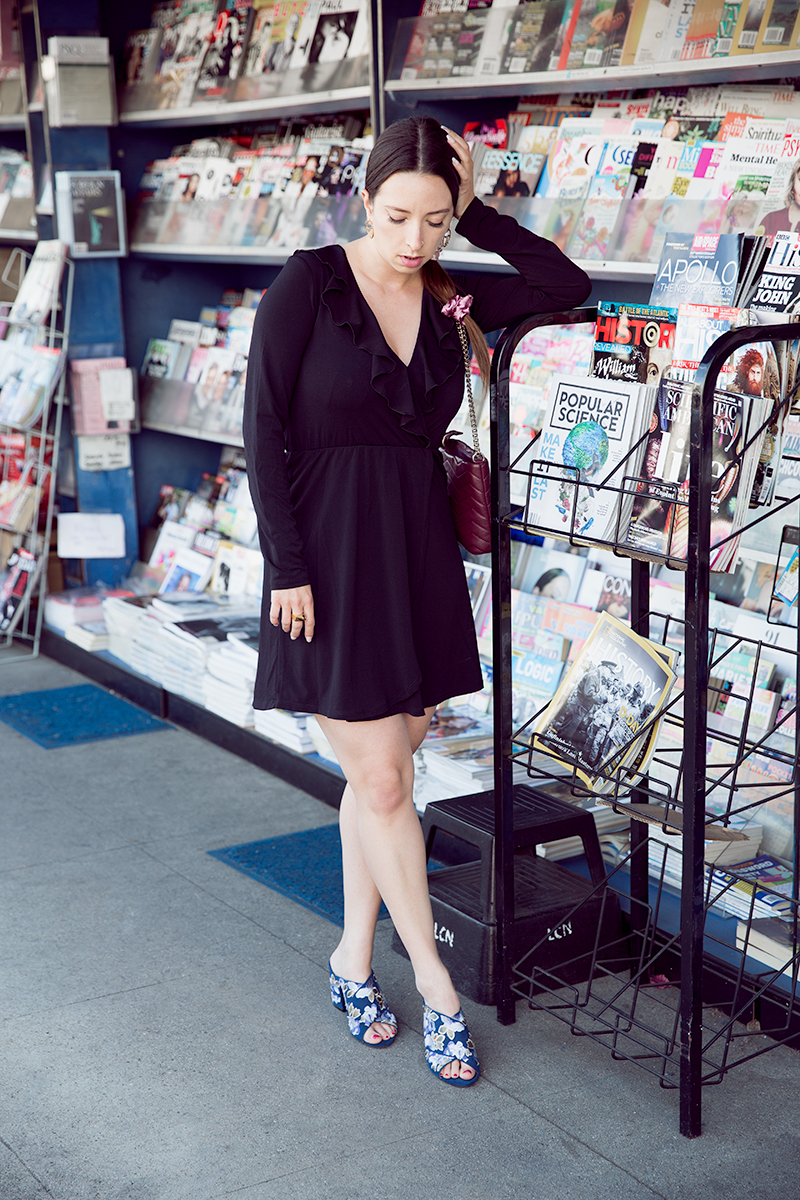 However, I've accessorized with satin scrunchies to add color, and a lip color that matches the pink hues. Additionally, I've added a Kate Spade bag to the look (thrifted for $45 when originally about $200). I've added some colorful blue mules, also satin, to tie the whole look together. The dress is an uncomplicated piece, a great base line, that can pair with any color, and that you could accessorize in any way that pleases you!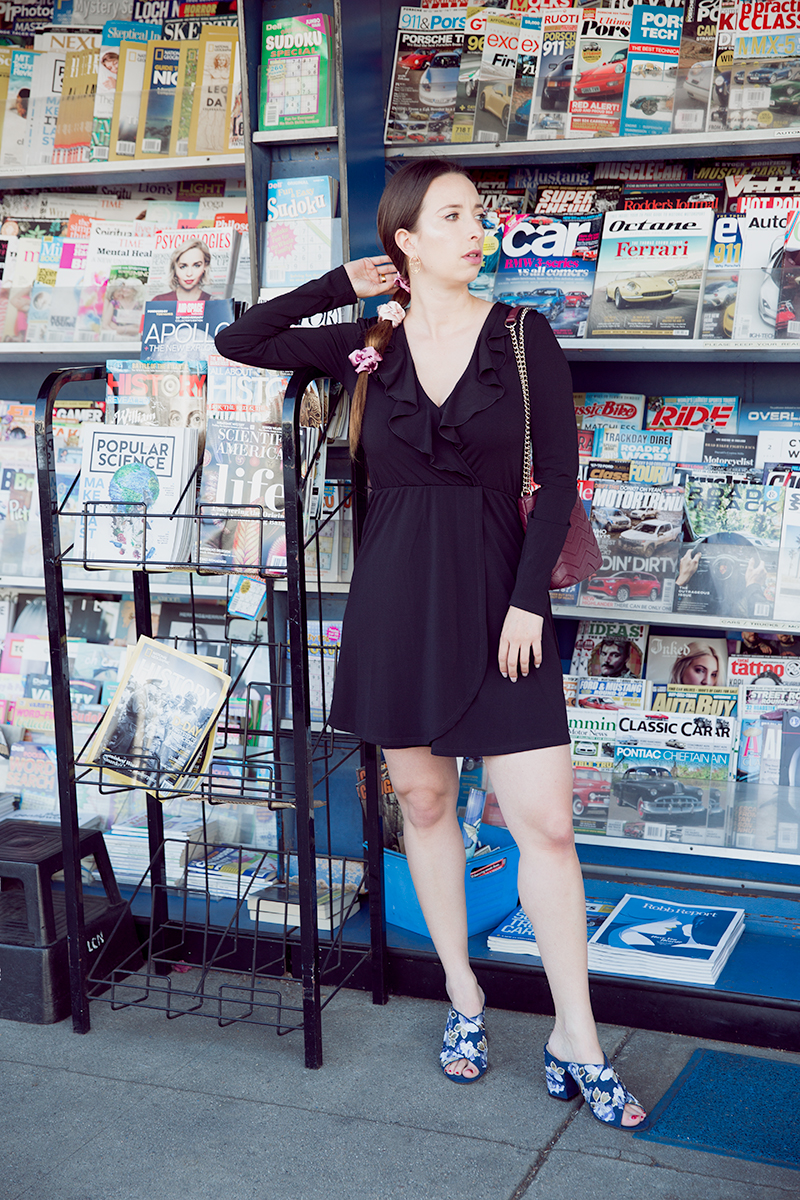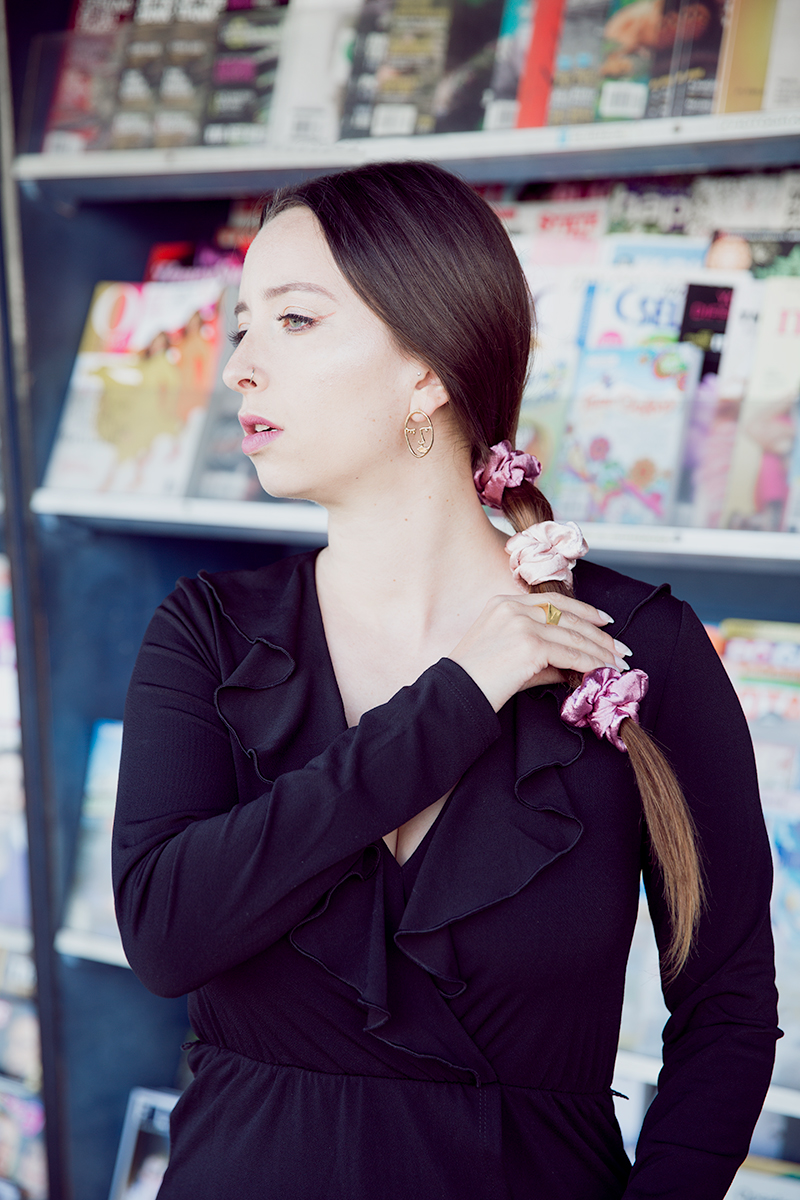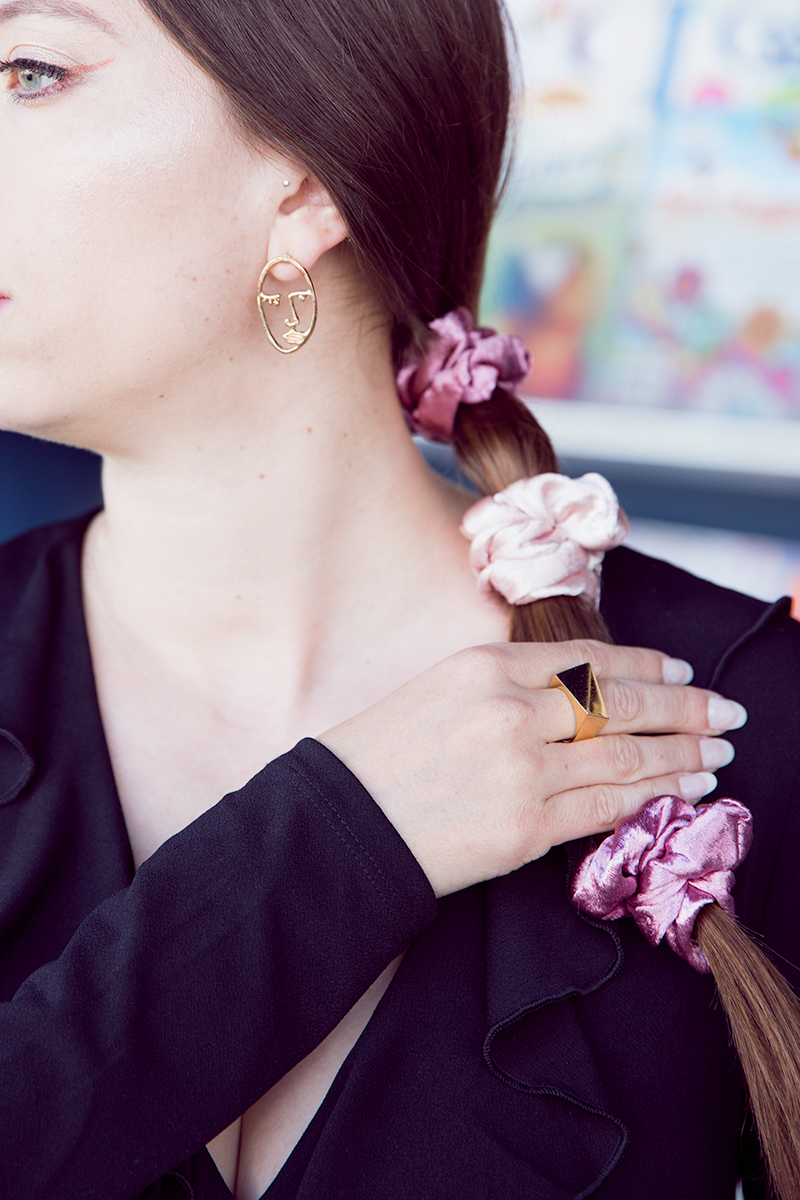 It's not necessary to buy designer accessories either. Think of a somewhat plain dress or jumpsuit as a canvas for your imagination to decorate. If you add a little bling to what was previously a bland piece it will transform it completely. Accessories are often less expensive than purchasing a whole look too. There is so much you can do with hair accessories, scarves, and jewelry to transform an outfit. Take a look at this post 4 Stylish Ways to Wear a Scarf if you need more accessory inspiration!
Shop This Look:

Photography by: Saad Hameed