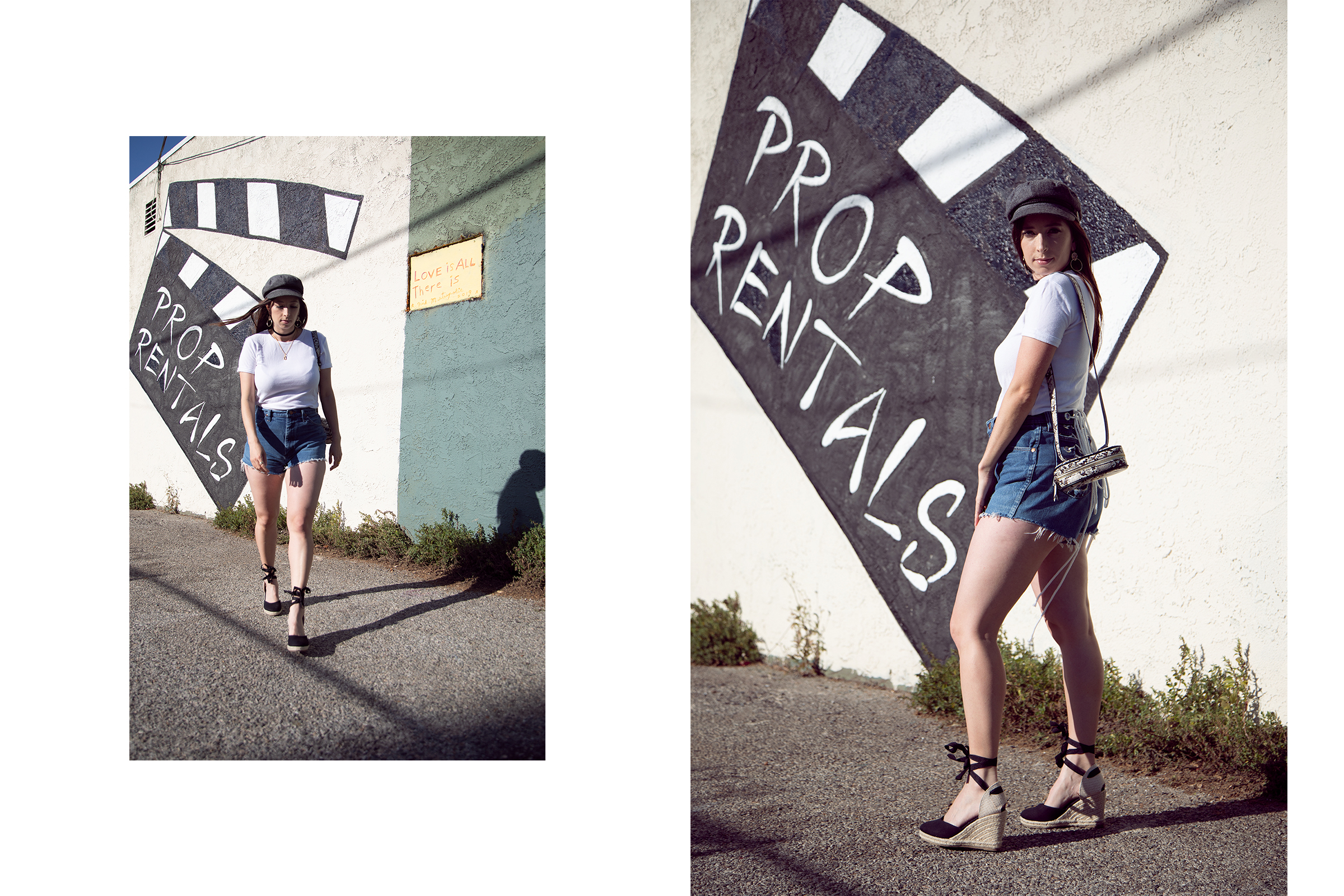 I came across the designer Samaria Leah. She creates lace up jeans using grommets and cord. They look so cute. The jeans lace up in the front, side, or back. She has full length pants and shorts.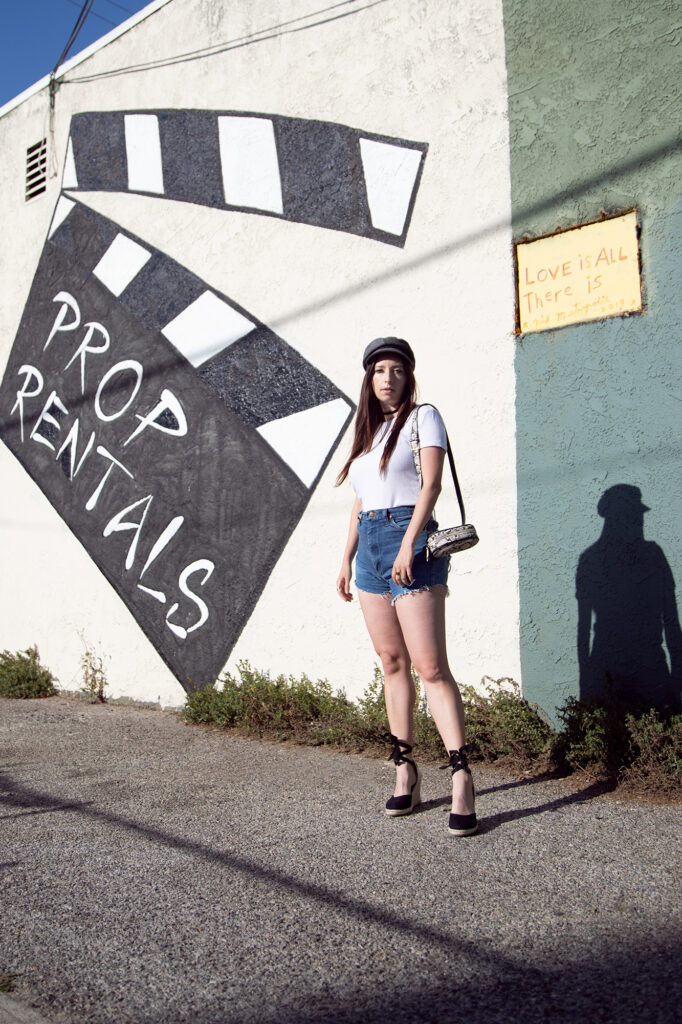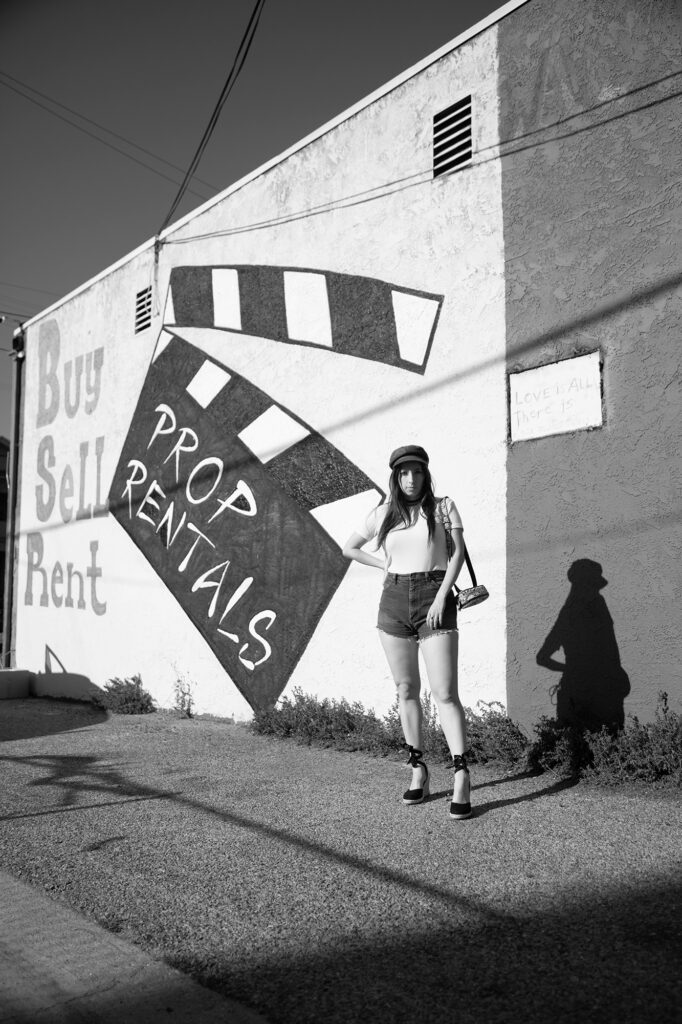 However cute they are, the most I've ever paid for jeans is about $100 and I'd like to keep it that way. Hers are sold for well over that price. This seemed like a pretty easy DIY so I gave it a go. All of the materials I used are linked below so if you like this style you can follow along in the YouTube video and make your own.
You might recognize the shorts that I used. I've had them for a while. I got them a few years ago at the Rose Bowl Flea Market (a great place to shop for thrifted items). They were always a little bit big. I recently lost weight in quarantine and they were even bigger so I decided to use these to create the Samaria Leah inspired jeans.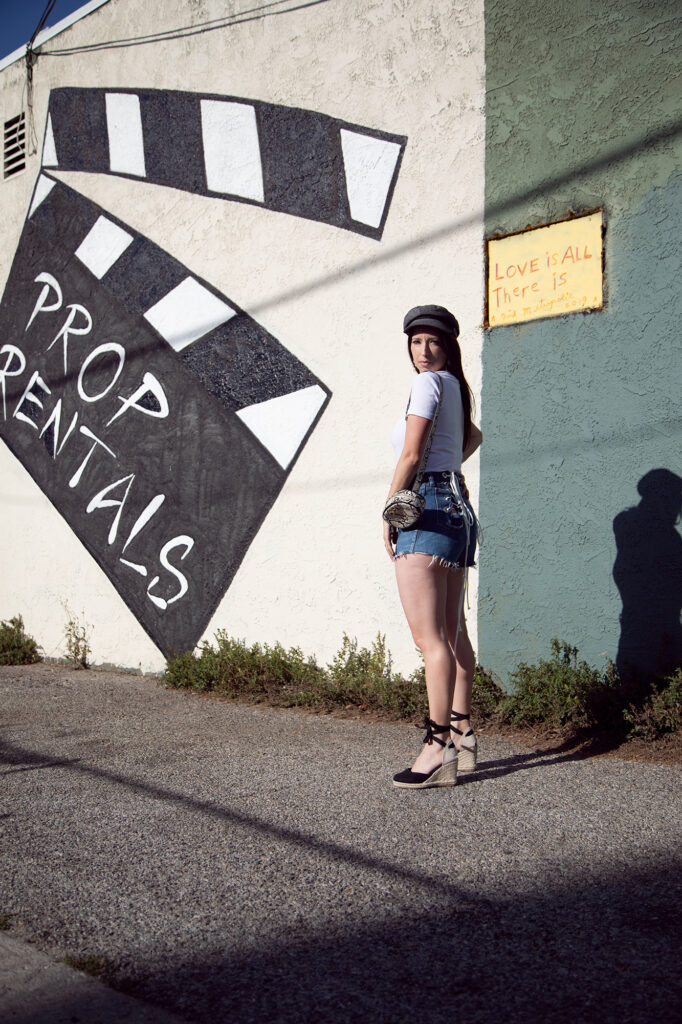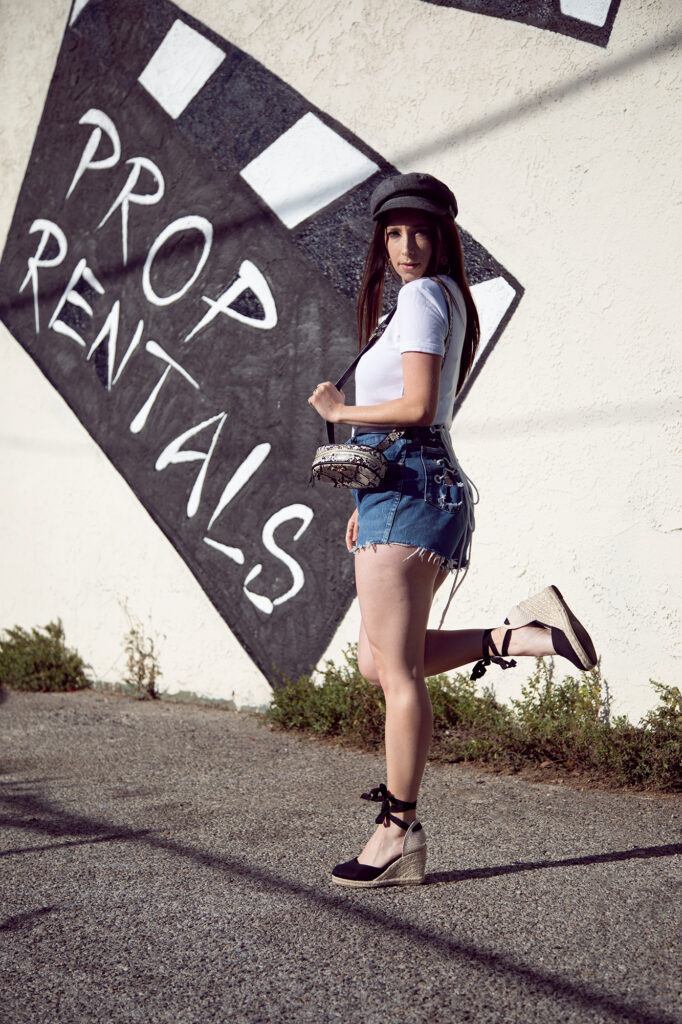 I knew I wanted the shorts to be tighter and more fitted. The process for this DIY requires cutting some of the fabric out to create the lace up look so I cut out even more fabric (4 inches worth) to make these jean shorts more fitted.
The process is simple. You decide where you want your lace up to go. I put two in the back over each pocket because one of these pockets was messed up anyway. I bought the jeans like that. The destroyed pocket is a lot less noticeable now with the lace up.
You draw a triangle with a marker from the top of the pant or shorts to where you want the lace up to end. I used a dark sharpie but if you have a lighter color blue that would work better. You cut down the middle of your line (not exactly on the line) because you will fold over and sew the excess fabric.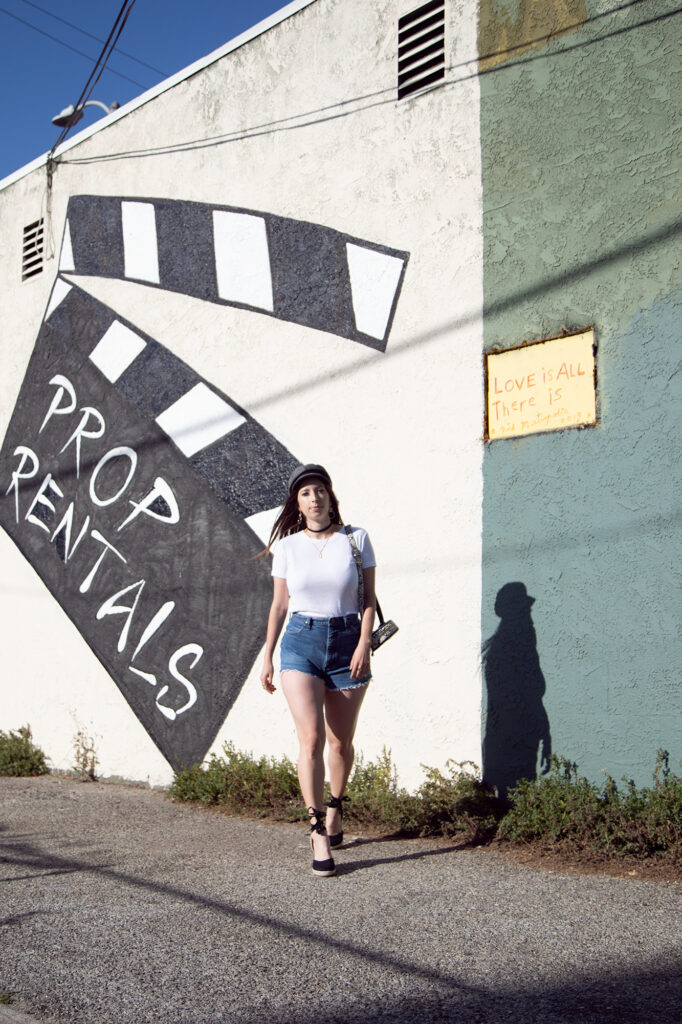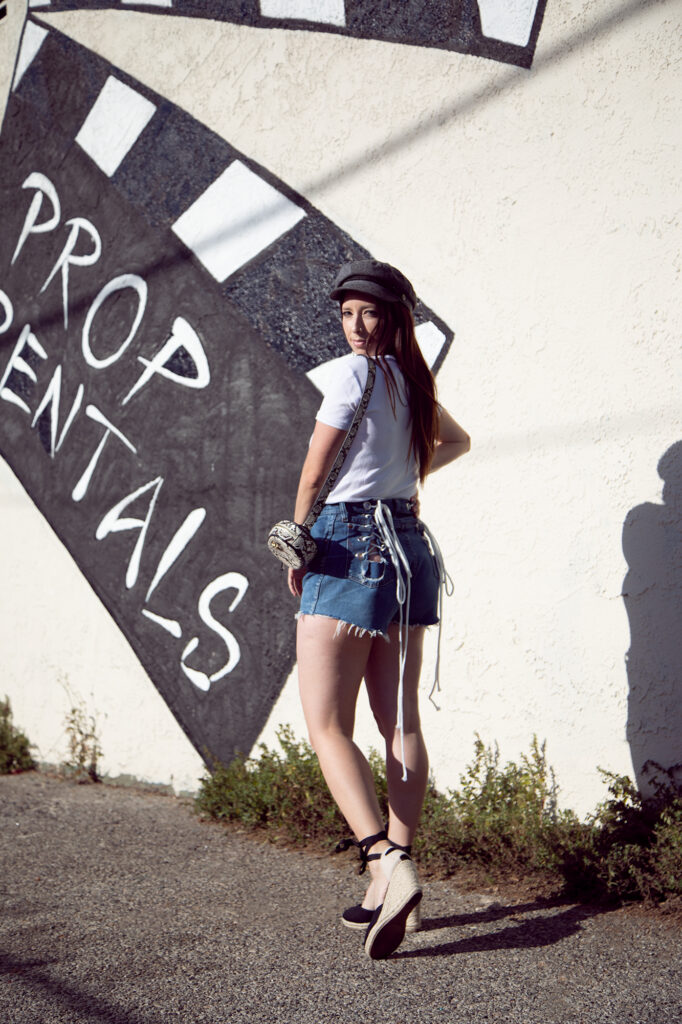 Sew along the line you made making a hem so the jeans don't look frayed. If you have a sewing machine perfect, if not then you can easily do this by hand. That's what I did, because I don't own a sewing machine (but I'm now thinking of getting one). Use a blue thread if you're using blue jeans for this project. You don't want the thread to be visible, so use whatever matches with the pants/shorts.
Then you place the grommets where you'd like them to be and trace them with your marker. Create holes around the traced part. I used a combination of scissors and my fingers to rip and pull to make the holes for the grommets. You DO NOT want to make the hole too big otherwise the grommet will just go right through, and there is kind of no going back at that point. So, as you're making the hole for the grommet be sure to check it. Hammer in each grommet. I used silver grommets but you could use gold (brass) if you prefer that. Whatever floats your boat baby.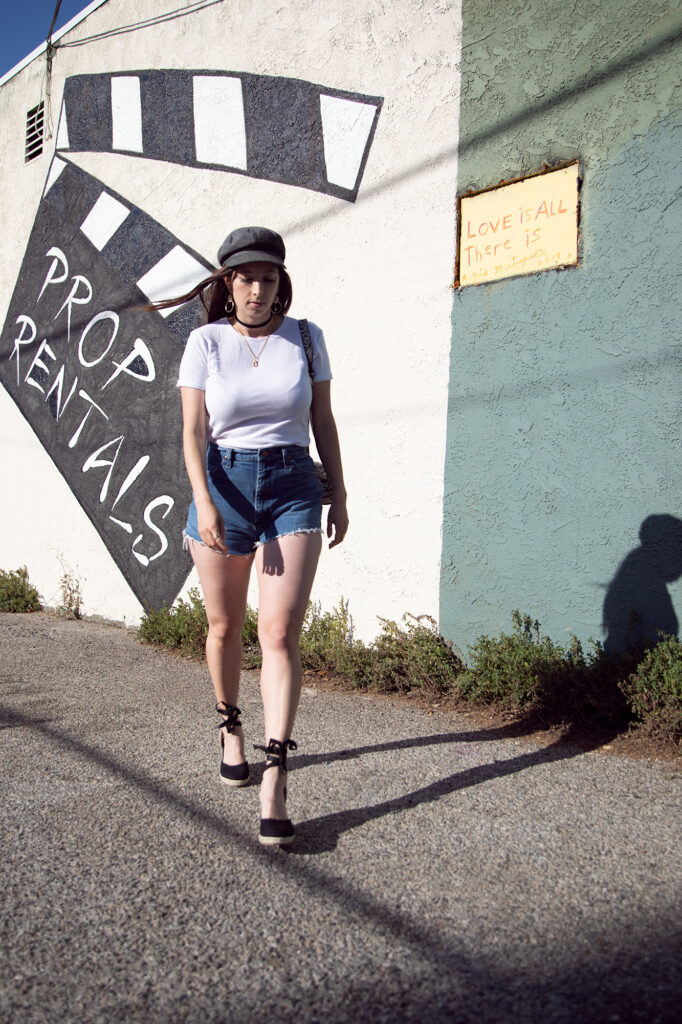 Hammer each grommet. I ended up using 20 grommets for the entire project. You can eyeball it and if they aren't perfectly aligned, then don't worry because it's not too noticeable when you lace up the jeans. I've never used grommets before so it was a little bit of a learning process. I messed up two in the process of making these shorts. If you mess up a grommet ring it's easy to remove it with some pliers and put a new grommet on.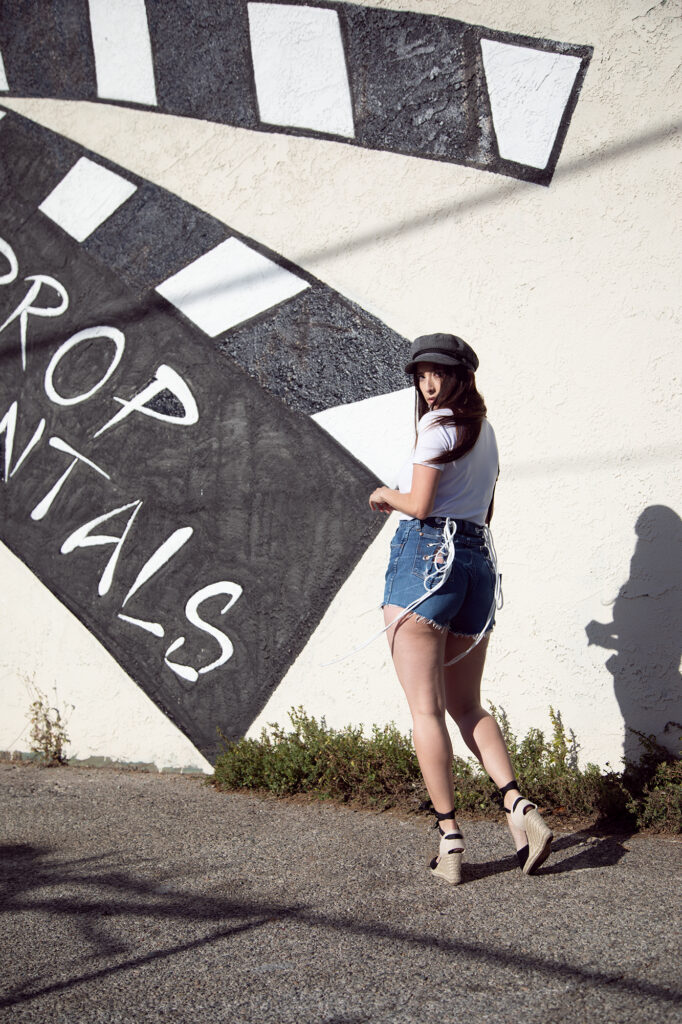 Then, cut the cord to the desired length. Use extra if you're unsure what length to make it. I like the way the bow is big and hangs down. Take the coord and lace it through, starting at the bottom and alternating and crossing as you go up. Tie in a bow and tada, you have your Samaria Leah inspired lace up jeans!
I really like the way these Samaria Leah inspired lace up jeans turned out. Like I said before, I've never used grommets but really like them for DIY's. I kind of want to make some more denim pieces with these. I'm thinking some longer pants with chain along the side. If you like this DIY and want me to share another similar one let me know in the comments below!
Be sure to watch the YouTube video so that you can easily follow along with the tutorial.
If you like DIY's then be sure to also check out the "DIY" section of the blog for more posts like this!
Here are all the materials that I used for this project:
Grommet kit with grommets – https://amzn.to/3ifytrE
Craft cord – https://amzn.to/38kzLgt
Fabric Scissors – https://amzn.to/2D2b50L
Sewing Kit – https://amzn.to/3eVi2Po
Seam ripper – https://amzn.to/2BZoR3y
Disclaimer: This post is NOT sponsored. All opinions are my own and are honest. Some links may be affiliate links. That means I make a commission if you purchase the item through my link. Xo