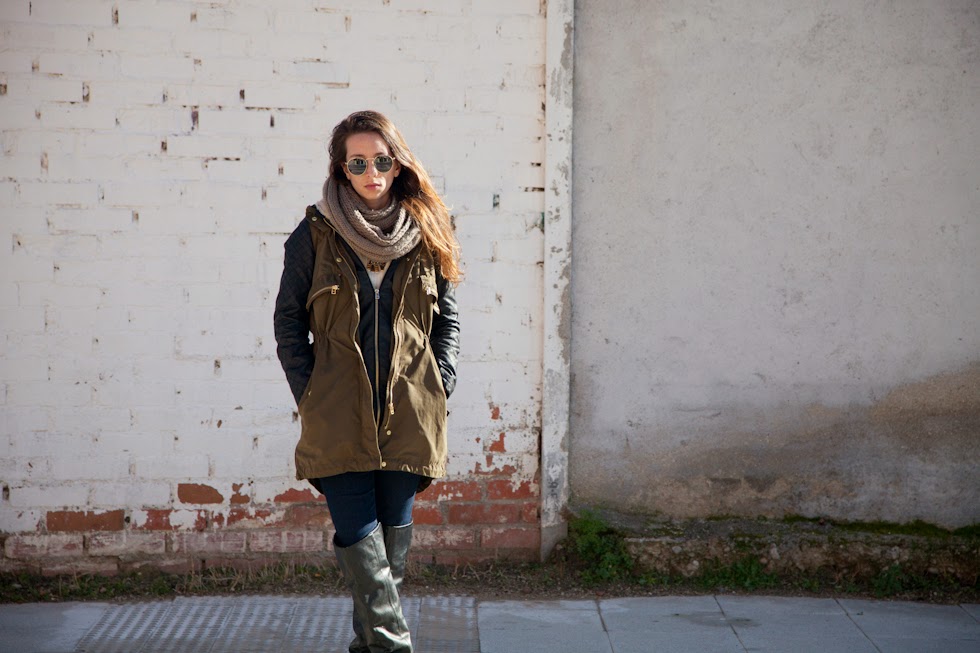 Madrid, We Meet Again
This is an outfit that I wore the other day. I love the trend of contrasting leather sleeves that I am seeing all over Spain and parts of the United States. The jacket was something I had been lusting after for a couple months, and after being illy prepared for the rainy weather in Madrid, I caved and bought it. The faux fur lining on the inside has kept me warm for weeks, one of the smartest shopping decisions I've made. The nice surprise was it was quite a bit less expensive here than in the United States. The high wasted jeans I bought a little while back and I have never before found a pair that fit so well.The jacket is from Zara, sweater from Zara, jeans from Express, necklace from a thrift store in Iowa, and the double finger ring I made, the scarf was a gift from a Spanish family here for the three kings celebration a couple weeks ago. I was surprised as to how well they were able to match my style. I've worn the scarf everyday since they gifted it to me.
I hope you are enjoying the start of your week! Happy Monday!
Shop This Look: