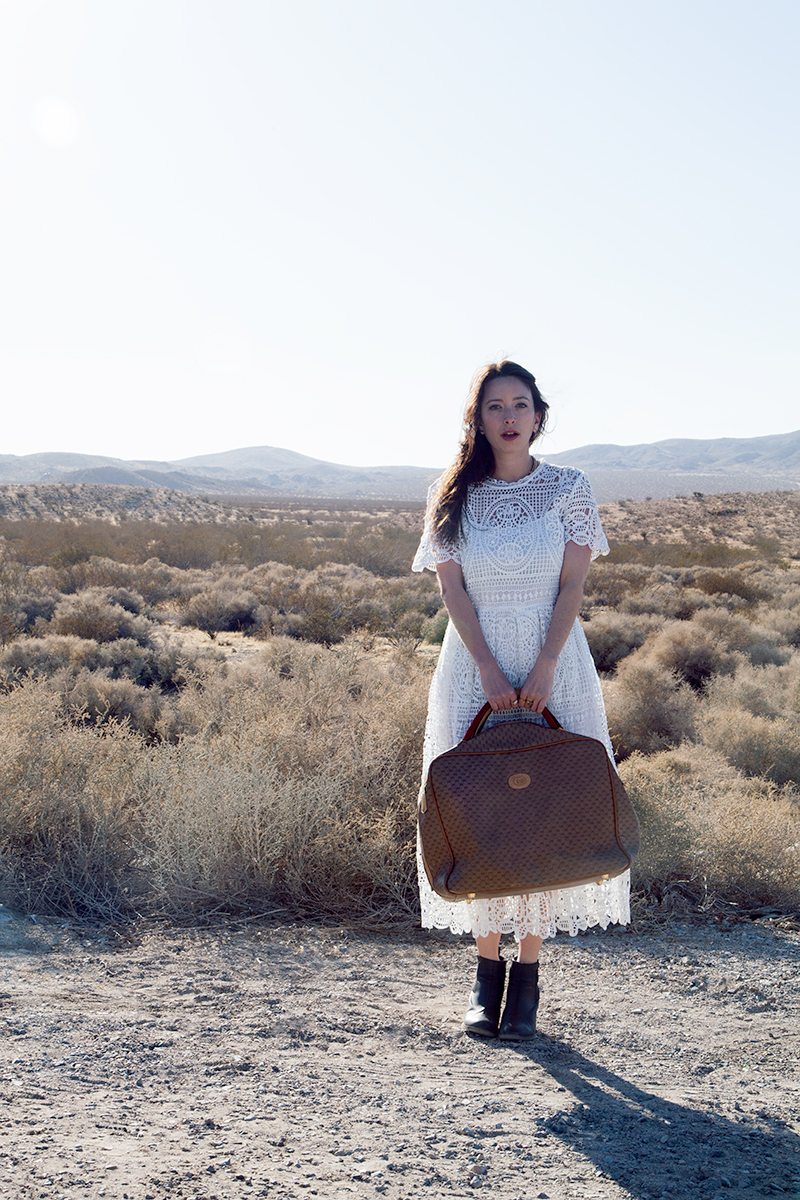 Mojave
While I was driving to and back from Vegas the sun was setting over the Mojave National Preserve. The pink and purple sky lit up clouds that kissed the tops of the blue shadowed mountains. I would love to explore the Mojave area more at some point as I feel it's a very special environment and quite a beautiful and photogenic place.  I was in Vegas for a few days and the drive was absolutely beautiful. From L.A. to Vegas is 4 hours. Which is nothing when you've just driven 40 hours across country a few months prior. These photos were taken on the way. It was absolutely breathtaking.
I think Vegas is really hit or miss for people but I love it because I get to visit friends and window shop at the most beautiful stores. Check out my post How to spend a Weekend in Las Vegas. If you're going there and need some tips for what to see and do this will provide some insight!
This suitcase that I'm using has a story and very special meaning to it, which I will share in a post at some point when I find just the right words. It's vintage but you can find similar below.
Hope you're having a lovely weekend!
Shop This Look: