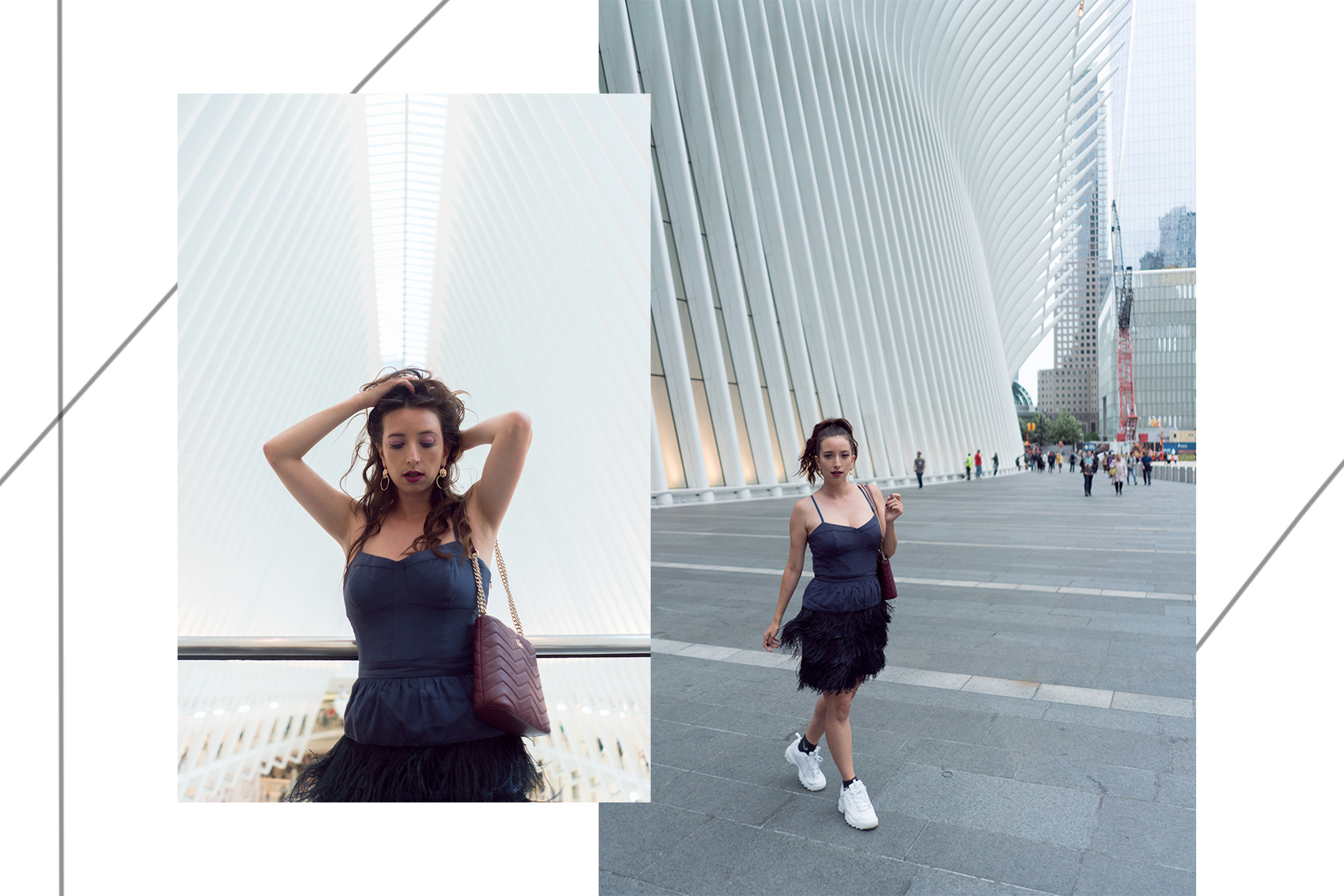 NYFW SS19 Chromat
Chromat
Chromat was one of my favorite shows at NYFW. They saw a need in the fashion industry and provided body suits for all. Their designs could be worn as swimsuits, or as a bodysuit under pants, a skirt, or shorts. The inclusivity that the brand expressed through their selection of unconventional models was incredible. A variety of body types, races, and ages walked the runway for their SS19 collection. The show was very impressive with music, electric blue water-like wave patterns projected on the back wall and participation from the spectators. Everyone was thrilled to be there and the energy in the show was palpable. People were clapping and screaming when an albino model, an amputee model, and a plus sized model walked onto the runway in their skin-tight body suits, and swim caps.
Although some might call it dramatic, I was choking up while watching the show, and trying not to let tears flow over (keep it professional, don't cry at fashion week!) because this is what fashion should be about.
It's so essential to have diversity, representation, and role models for young men and women to identify with. It's important to open up the conversation and provide a space for voices and stories from a variety of backgrounds (watch the danger of a single story). So thank you Chromat!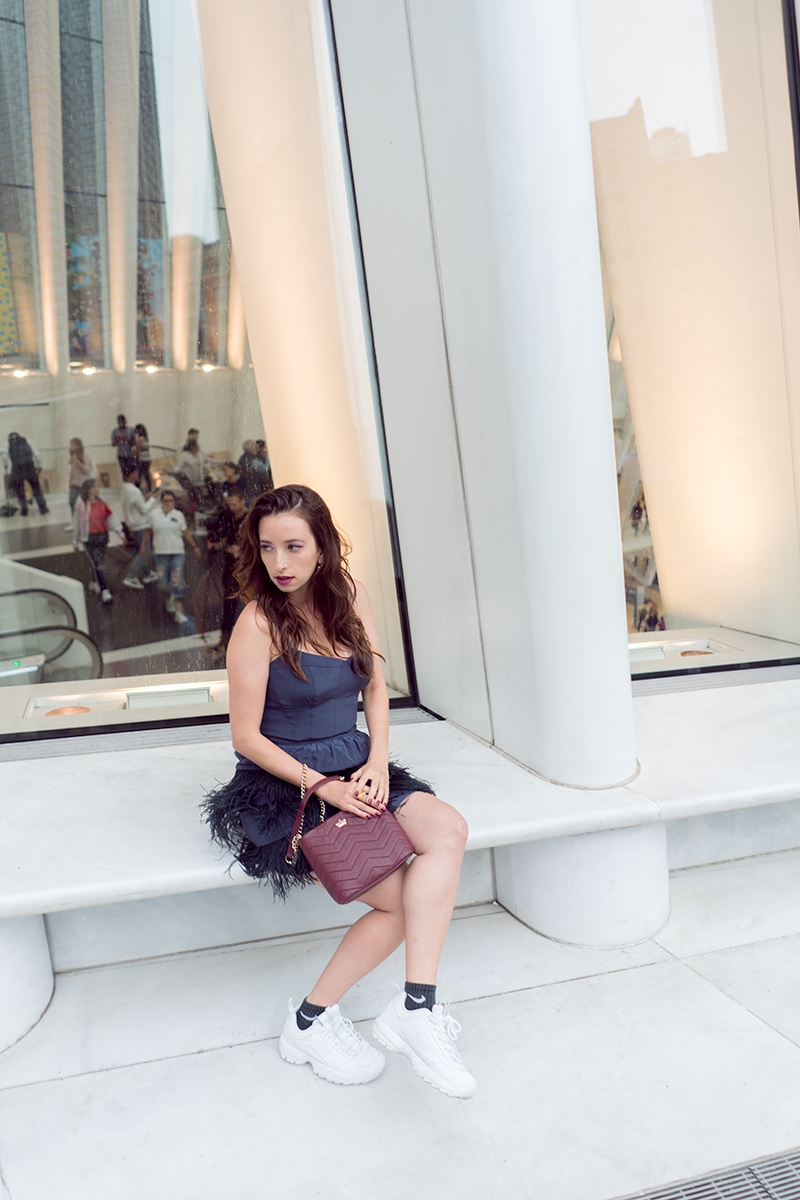 Check out video clips from the Chromat show on my Instagram stories under "NYFW". Do you have examples of other brands empowering social change through fashion? Comment below!
I found this outfit at Buffalo Exchange in NYC. The dress, purse, and earrings were all purchased there. It was one of my looks for NYFW, and I adore the feathers. See what else I found at Buffalo Exchange by visiting my other NYFW post.
Shop This NYFW Look: