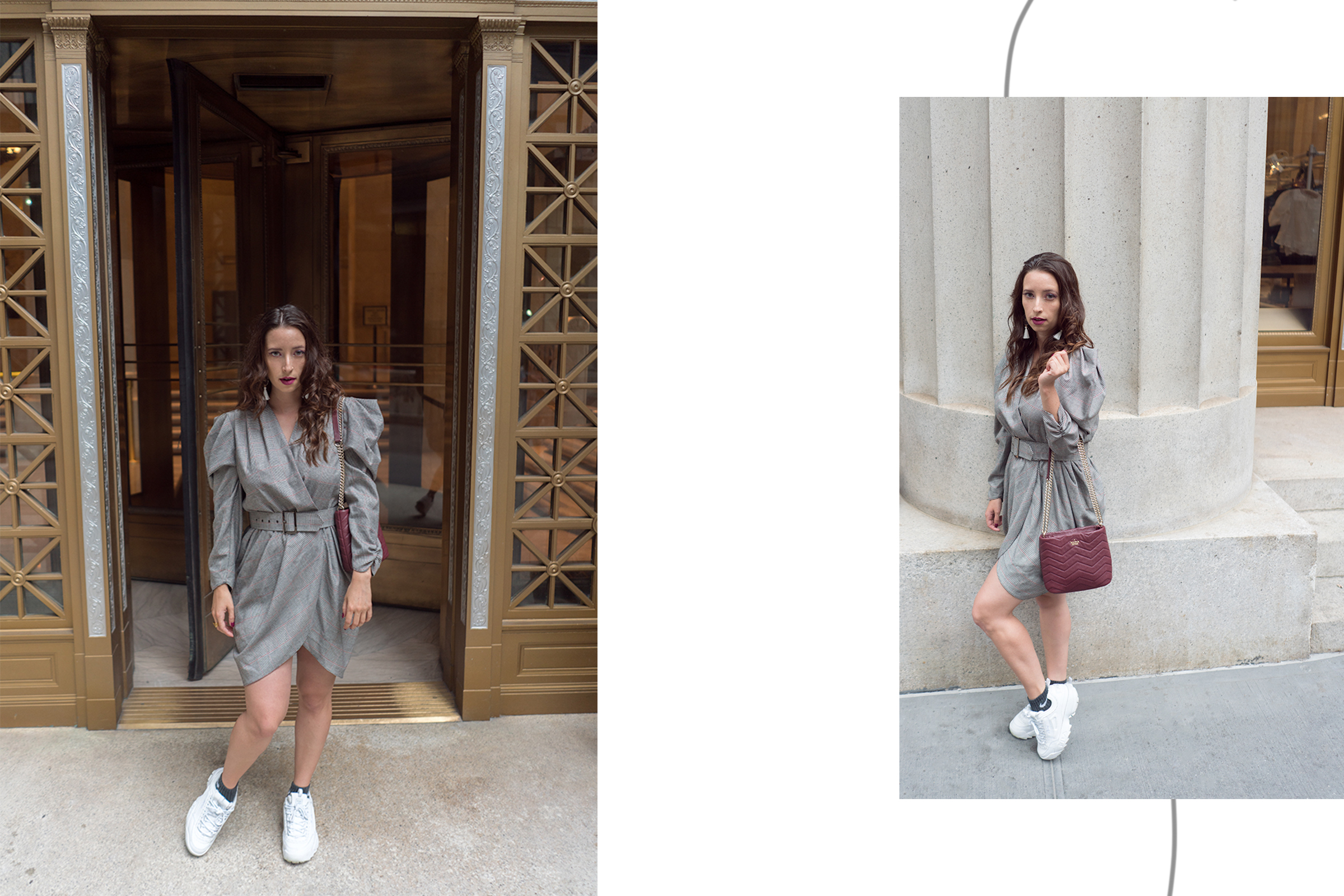 NYFW SS19 the Shows
The Shows
I went to 3 fashion shows on Saturday! The first was Custo Barcelona. They showcased fun, colorful, and metallic prints. Yuna Yang was the second. She has a feminine aesthetic. Models came out wrapped in long flowing fabrics. The pieces were quite elegant and especially romantic when shown in a church, with a live band. All the ensembles were shown at the end, with the models lining up and standing still for a few moments, Kanye West style. It's something different, and a cool way to let the photographers capture your entire collection.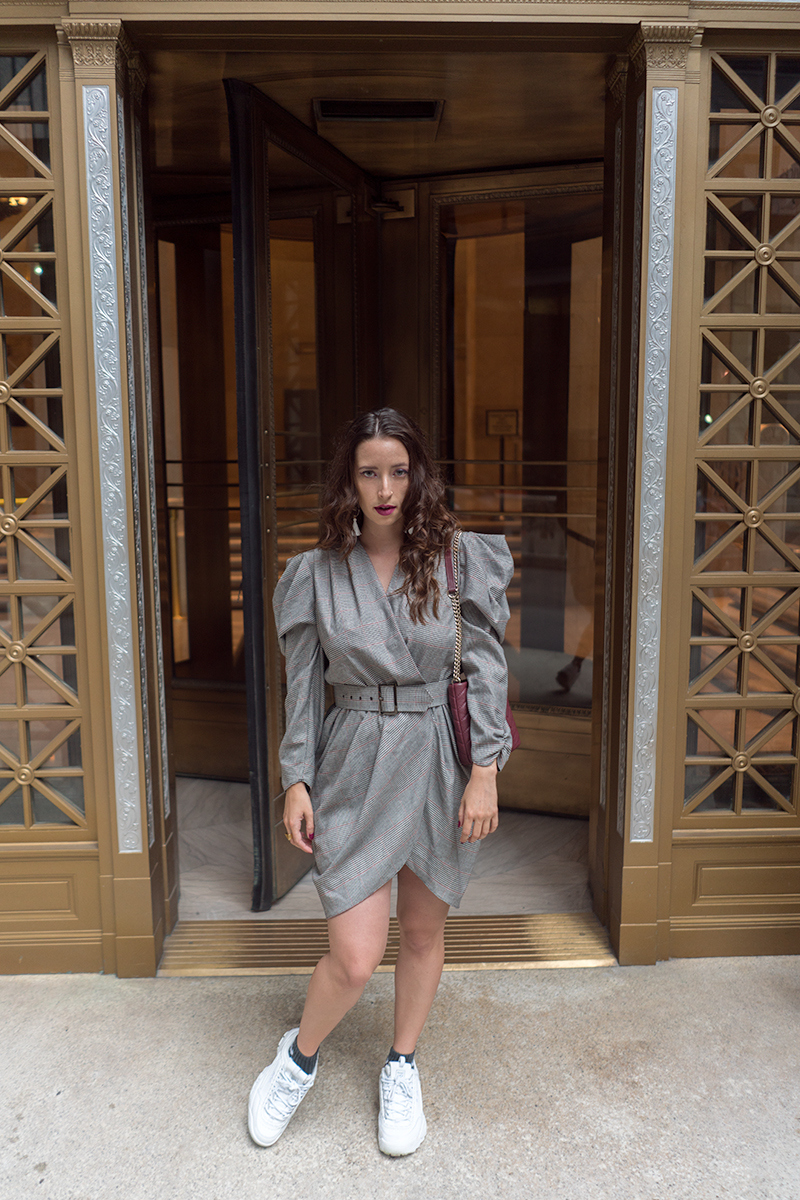 NYC Thrifting
I went to go eat at my absolute favorite pizza place in the entire world, Artichoke Pizza, which was right near the Yuna Yang show. If you haven't been, I recommend getting their Artichoke pizza. It's a slice bigger than my face. You only need one. I then went and did some thrift shopping at No Relation Thrift (a.k.a. L Train Vintage) and Buffalo Exchange where I lucked out. I got the dress I am wearing in this post, the earrings, and the purse, homage to Kate Spade.
Academy of Art
Academy of Art put on a show for NYFW with some of their student designers. Prominent, well-known designers have already developed a style. In addition, they're known for a specific genre such as gowns, denim, etc. To stray from their aesthetic is a huge risk which could affect sales, lively-hood, and career. Students are more willing to take chances than established designers. The results are some very structured, avant-garde pieces, and lots of layering. The finishing was a bit less refined but it was nice to see the next generation and how the industry might progress. There was quite a range of styles within the shows that I attended. In all, over this fashion week I went to 6 shows. Check out my previous post about NYFW here.
Shop This Look: