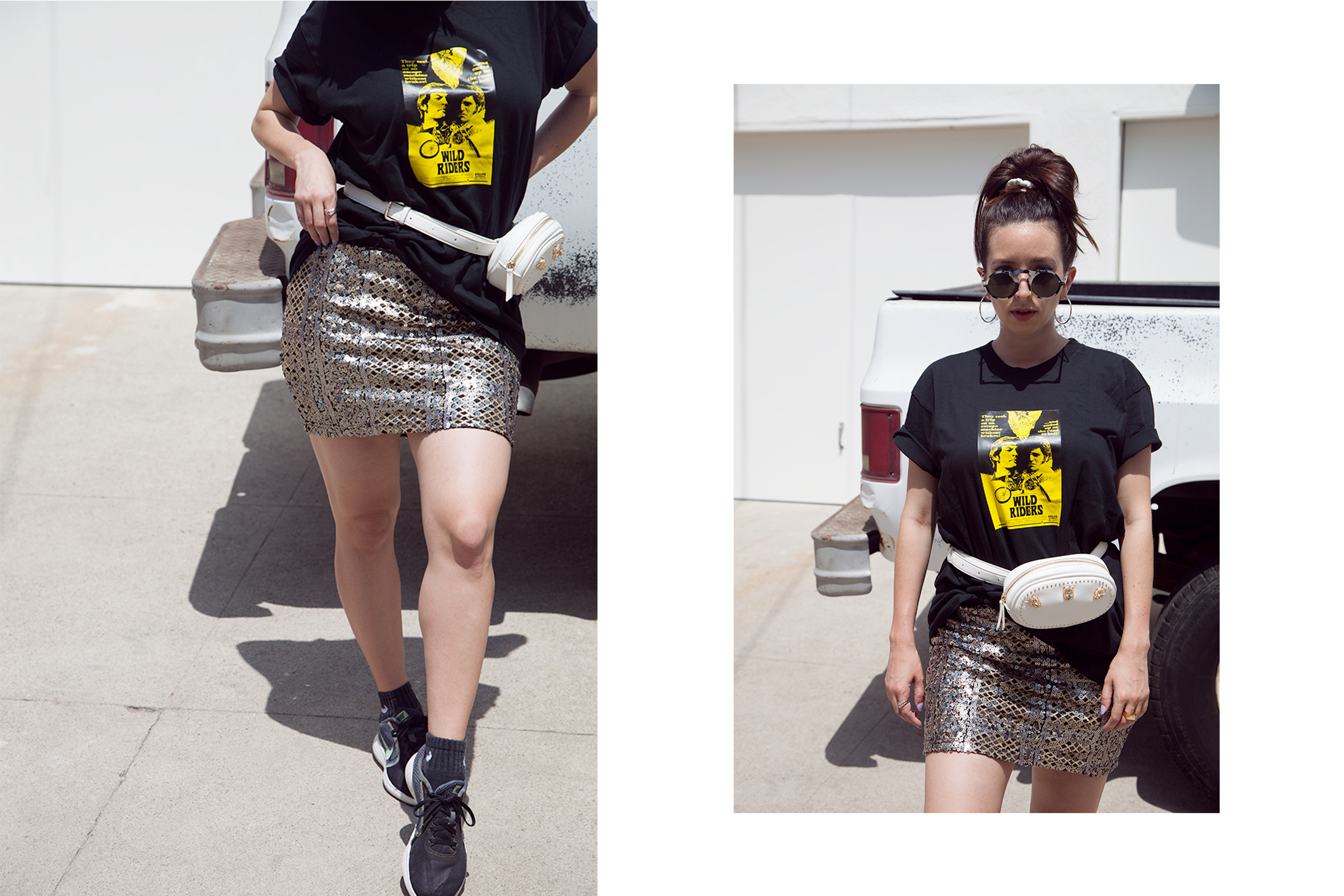 How to Go to NYFW as a Blogger
If you're a fashion or beauty blogger going to NYFW is probably high on the list of events that you'd like to attend. If you're interested in attending NYFW it takes a bit of digging and determination.
Is it a Smart Investment for your Brand?
Firstly, I recommend you weigh the cost and return on investment. Although you want to attend not all of your readers will be interested. I.e. if you're a food blogger, then going to fashion week is probably not a great investment to make for your brand. Maybe you're a photographer and want new images to add to your portfolio, or a fashion writer for a magazine, or a blogger that focuses on fashion, beauty, or travel. These are all great professions to be in to attend fashion week.
Where Will the Content Be Shared?
Have a plan about how you will be documenting each show and what platform you will be sharing it on before you go so you can make the most of your time and work efficiently! I attended NYFW in 2018 for the SS19 collections and met bloggers, photographers, saw shows, and explored NYC. Content was shared with my readers in blog posts about shows and the outfits I wore (see here, here and here). I also shared original content on Instagram posts, stories, IGTV, and YouTube.
Draft a Pitch:
If you've decided fashion week IS for you, and you know how you will execute content creation then you must write a professional pitch to send to PR reps. It should showcase your blog, or portfolio, your audience, and be short, sweet, and to the point. It's okay to have a general draft that you send out, but personalize it for each designer or company. My pitch is below. Do NOT copy this. You may use it as a guide to structure one in your own words.
Dear Representative of ____,
My name is Deena Danielle. I am the owner of fashion blog Nomad Moda. _____ design's are so beautiful and I admire ___'s artistry. I would like to request an invitation to the NYFW show. Nomad Moda has a largely female-based audience (of bloggers, photographers, and fellow creatives) interested in fashion and shopping the latest trends, and luxury designs. I market for companies that align with my unique style and voice as an influencer. Therefore, my audience relates to my content and trusts my recommendations! Nomad Moda has worked on ad opportunities with OPI, Bobbi Brown, MVMT watches, Le Tote, Boissance, Archer Brighton, and Mollie Cutler Jewelry to name a few. Our reach is:
Instagram: ___+ followers
Pinterest: ____+ views
ETC.
We would be happy to document your event and post it to our social channels reaching a total of ___! Our last coverage of NYFW can be found here. Coverage of Miami Swim Week can be found here and here. Feel free to check out our other fashion related articles on www.nomadmoda.com. Thank you very much for your time. I look forward to hearing from you!
Best,
Deena Danielle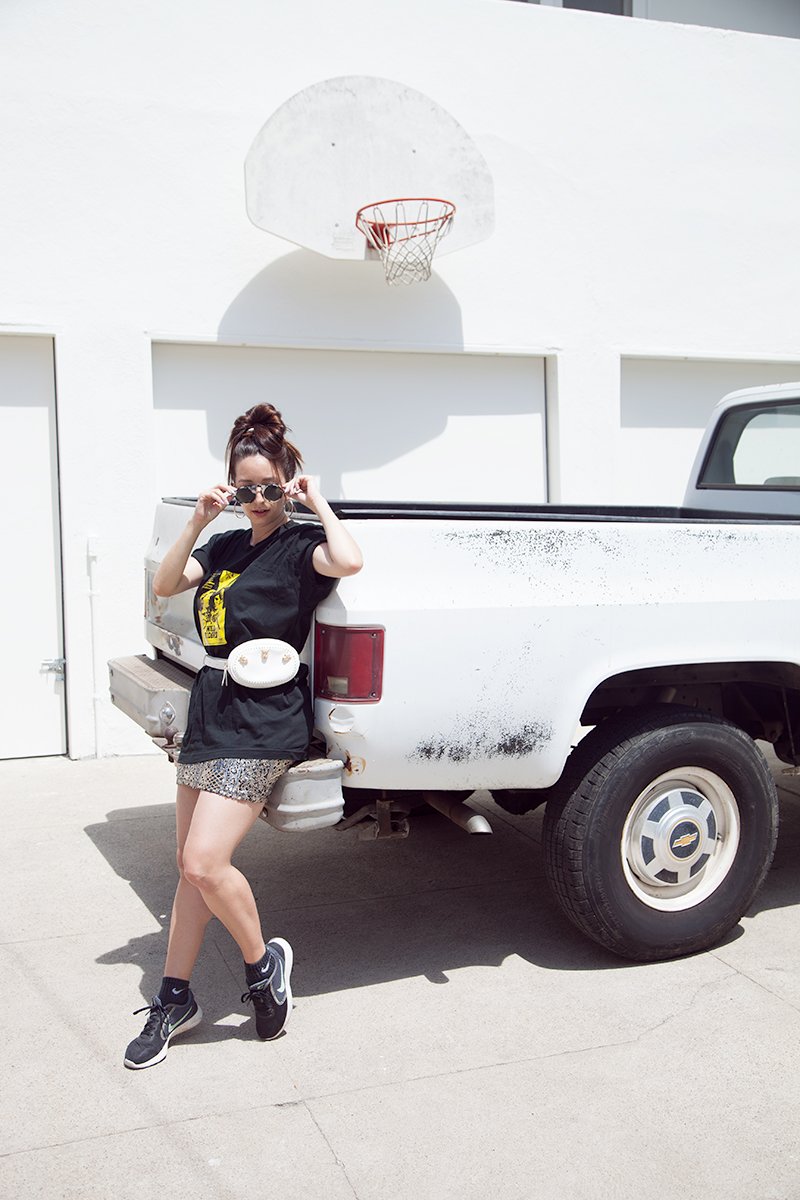 Resources:
An essential resource is Modem Online. The dates for all the official fashion weeks around the world are viewable. Each week will have a calendar and show the designer's date, show time, location, and PR contact. Creating an Excel spreadsheet will help to stay organized. If you don't hear back from a PR agent, you can always politely follow up. As bloggers, often our largest concern is following, but if you're consistently posting quality content you will likely be invited to shows. If an influx of invitations are received my suggestion is not to over schedule. You might want time to grab lunch with a friend, explore the city, or shoot looks and content for your blog or portfolio.
Once you have a few invitations find a flight ASAP. Flight prices go up during NYFW. A great site to search is Kayak.com. They advise whether you should wait or purchase, projecting flight price increases and decreases. Then, find a place to stay. Luckily, I have family in NYC so was able to stay with them. Many hotels will host bloggers for NYFW but you'll have to reach out. It can be overwhelming running around the city and trying to get to shows on time but it shouldn't be all work and no play! Good luck, and have fun at Fashion Week!
Did I miss anything? DM me on Instagram to let me know.
Shop This Look: