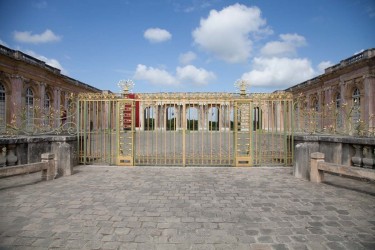 Paris, France
Parisian Dream
I didn't expect to fall completely in love with Paris. But I did more and more with each step I took through the city. I arrived with two friends on Thursday night after a delayed flight. We dropped off our suitcases, ate ravenously, and went to meet a Parisian acquaintance with whom we walked to the Eiffel Tower.
I have seen so many photos and heard so much about the Eiffel Tower that I didn't have presumptions, but when I arrived there I was overwhelmed with how magical the entire scene was. We walked past the museum and there unexpectedly (I was in mid conversation and didn't realize we were so close) stood the Eiffel Tower hovering above a street glowing in the night. There was live music being played by the street performers to the right of us, people drinking wine on the steps, and snapping photos. The tower began to sparkle with an extra set of lights at the hour. The grandeur of the whole plaza was overwhelming and I felt so touched and grateful.
Versailles
The following day I went to Versailles a little outside of Paris. I had been looking forward to this visit for four years because it is a place that I learned about in my world history class and garden architecture class in college. Amazingly, it was free to enter and I didn't have to wait in line long. I meandered through the French gardens admiring the sculptures and orderliness and the Estate of Marie Antoinette. I walked back to the entrance getting completely lost along the way (I can somewhat understand why Marie Antoinette was unhappy there). After exiting Versailles I stopped for a crepe for lunch and thereafter visited Champs Elysses. I walked the street admiring the shops and having a pick me up of macaroons at Laduree, raspberry and chocolate. After resting we danced the night away.
Bookstore & More
On Saturday we went shopping at an incredibly full bookstore called Shakespeare & Company, where they sell used and new books, and stamp your purchase with an original Shakespeare & Company stamp. We then arrived at Musee d'Orsay where more art work from my college text books came to life. Afterwards, we dined in a little restaurant for a three course meal, and shared bottles of white wine. We danced the night away yet again, and I struggled to catch the plane on Sunday morning. Thank you to these two new friends with whom I have shared an amazing weekend. Their positivity reminded me how much fun a trip can be. Thank you Paris, because you have been more than a dream! Find other posts similar to this in the "Travel" section of the blog. <3