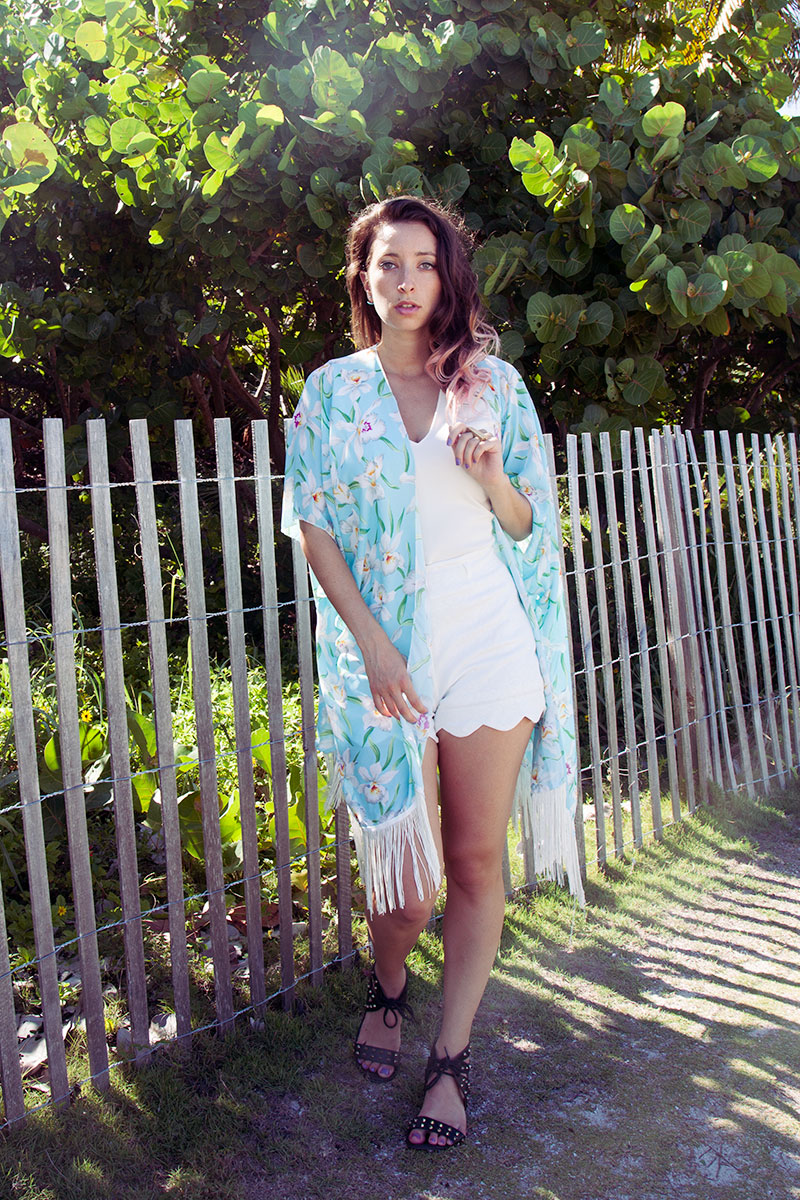 Pink Is The New Black
Pink is the new black because it's summer and we're going for lighter hues. I just died my hair pink to change it up. What do you think?
My hair was light pink on the ends before I left Madrid. I had it professionally dyed and then the pink faded out, which I found out is typical of these pastel fashion colors. So, I bought some Manic Panic Cotton Candy from Sally's Beauty Supply and a kit with gloves brush and bowl. I feel so much more myself with pink hair. I was wondering why I hadn't done this earlier. Now considering the upkeep, I understand it's a commitment.
It occurred to me that I haven't done an outfit post in quite some time when I got in front of the camera and started posing. These shots took some time. I was melting like the Wicked Witch of the West in the Miami beach heat, but wanted to share this outfit with you.
I am a little obsessed as of late. When I find a new outfit I really like I just want to wear it everyday, like a cartoon character. I only wore it three times this week, don't worry. Just kidding…
Miami has brought some more color into my wardrobe and I'm really liking these pastels. The nail polish is OPI Planks A Lot, Shirt is from Zara, shorts from Tj Maxx, duster from El Rastro market in Madrid, earrings Zara, and double finger ring made by me. I hope you are all having a wonderful weekend. What are you doing for your Sunday Funday? I am about to go back to the beach to melt some more.
Shop This Look: