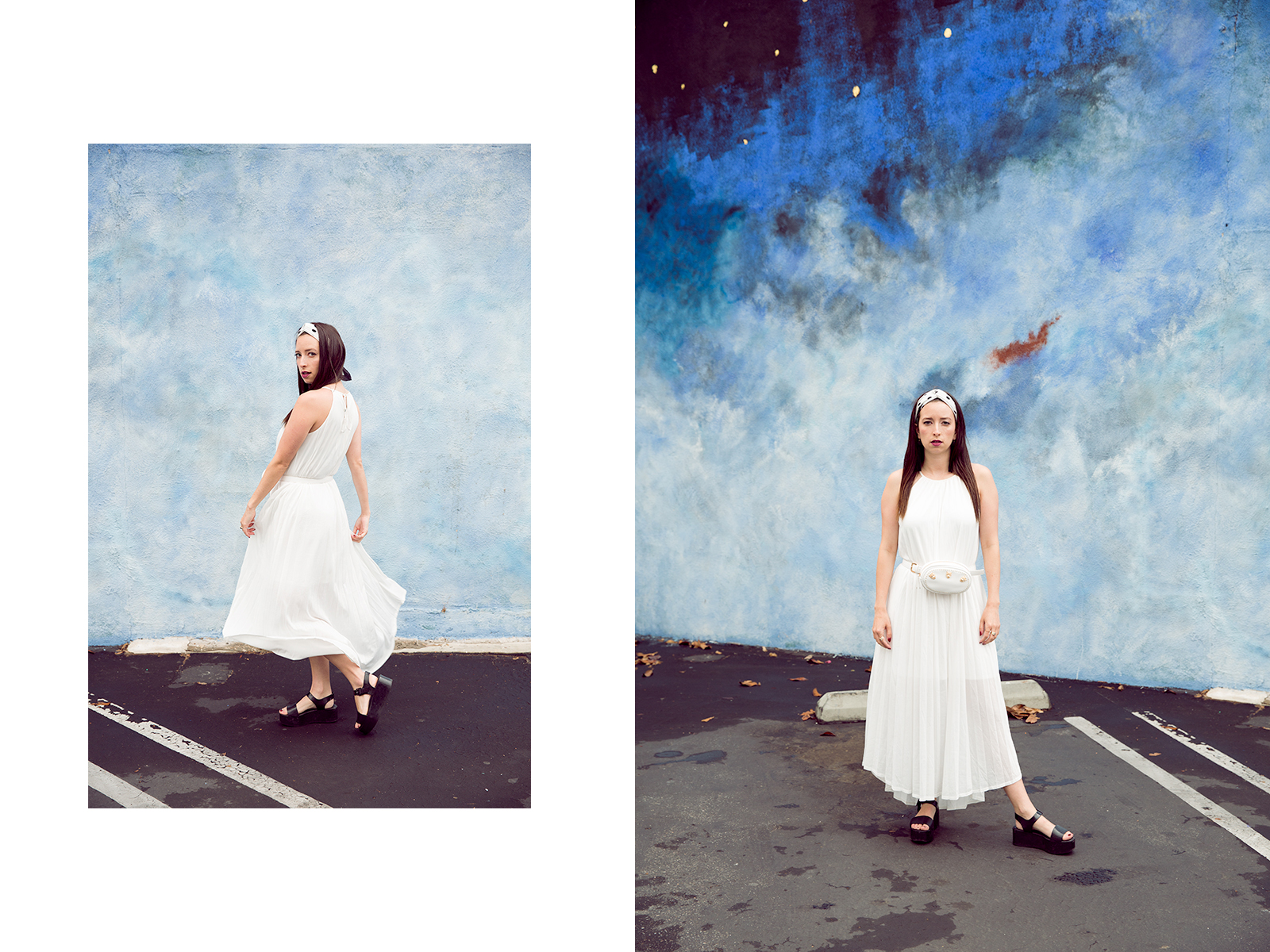 We're thinking of going camping this weekend. Not glamping, but camping. When it comes to the outdoors I love to leave my phone and just absorb the sunshine and nature. We went on a hike today around Griffith Park. It was fairly clear and so we could see most of the city view. I might get all dressed up most days but I really appreciate the moments when I'm in nature and taking a mental health break.
A Much Needed Mental Health Break
Did you know that May is Mental Health Awareness Month? In this world and industry we're constantly connected to social media. Often times people don't understand what it takes to blog. When bloggers are on vacation they're still shooting, editing, and posting. I know it's not just blogging but this is the industry I'm familiar with so I'm using it as the example. A lot of careers have become this way because of technology and the ability to be constantly connected. For example, a boss now expects you to be able to text back or answer emails on your days off, and respond on your vacations.
Let's talk about the importance of taking a mental health break! I think when bloggers go on vacation they should turn their Instagrams to private, stop updating, and get to take a real break! If you see me do this, you know why. I feel such a relief when I take care of my mental health. After a break, I come back stronger and with renewed energy and inspiration. I remember Lauryn Hill saying artists need experience to be able to create something of value. I completely agree with this.
What do you think about taking a connectivity or a mental health break? Are you for it/against it? Where is your escape? If you have any suggestions on where to camp closely outside of L.A. (we don't want to drive too far). I'd love to hear them!
Shop This Look:


Photography by: Saad Hameed