Ways to Wear Denim
There are so many ways to wear denim. It's a staple in every American wardrobe. It doesn't matter your profession or where you're from, you most likely own a pair of denim jeans. However, most people don't experiment with all the fun ways there are to style this fabric!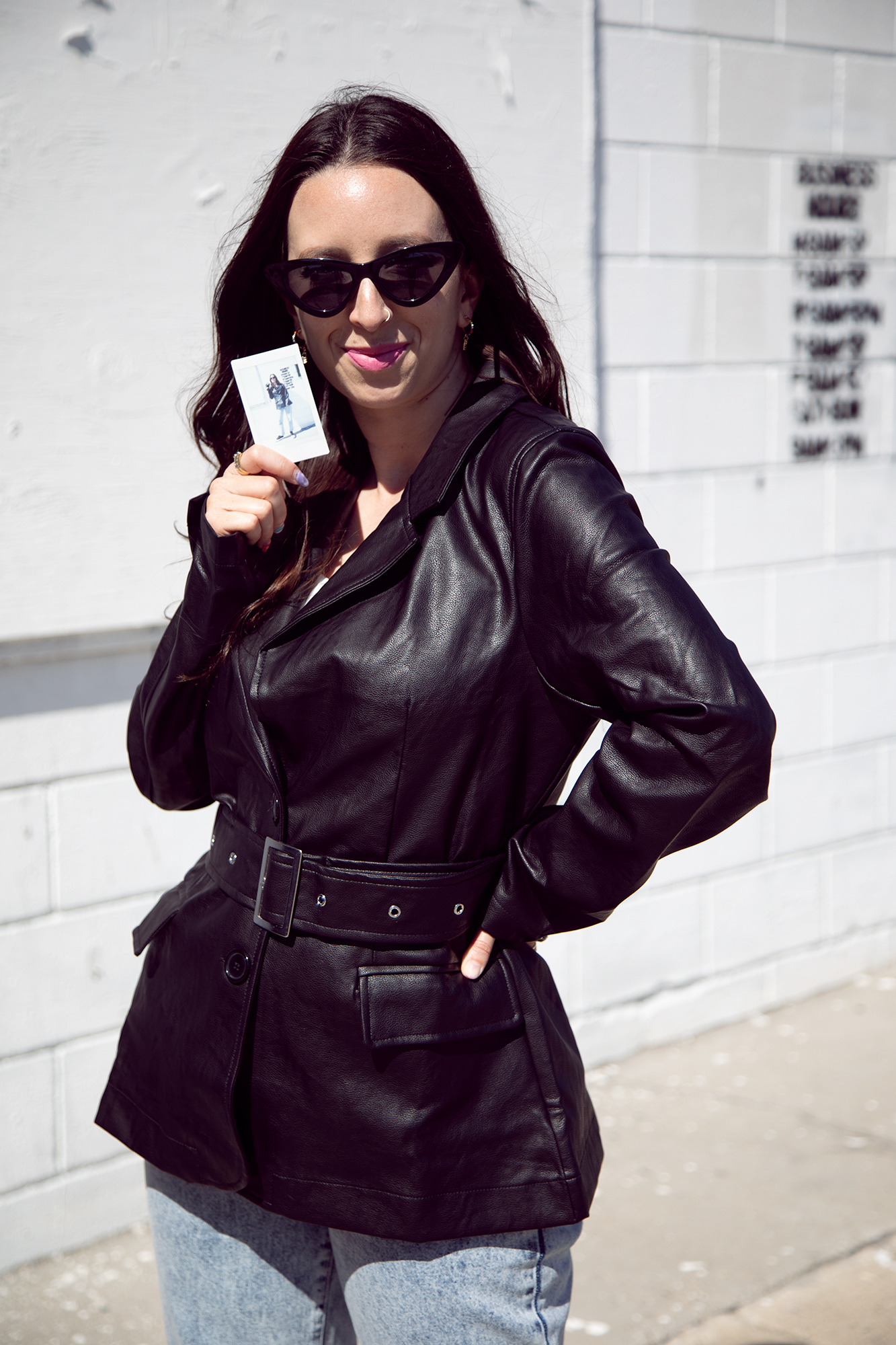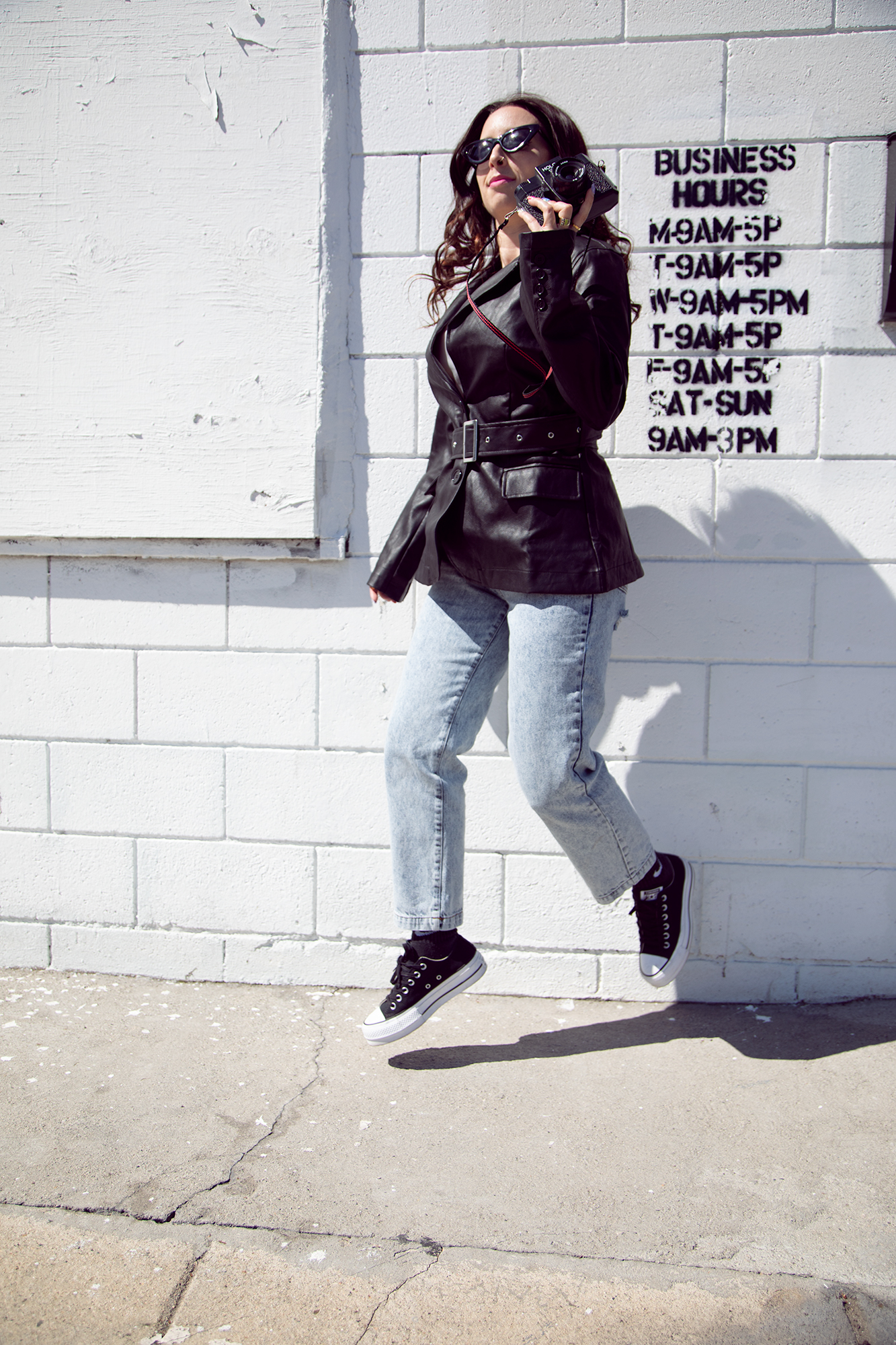 Denim is so versatile. It can be worn if you work in construction or if you have an office job. It can be worn during the day, or out at night with some heels, and silky top.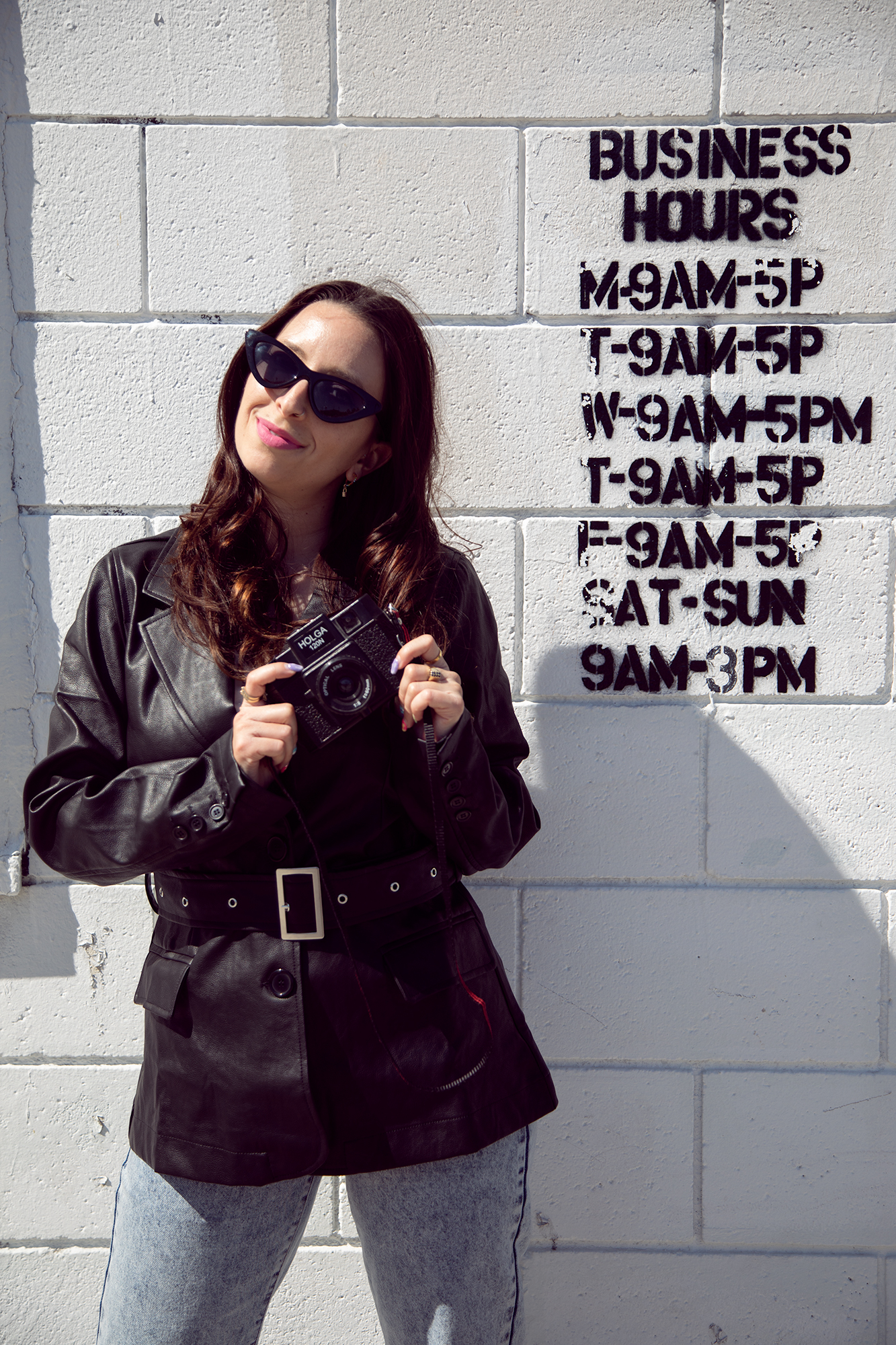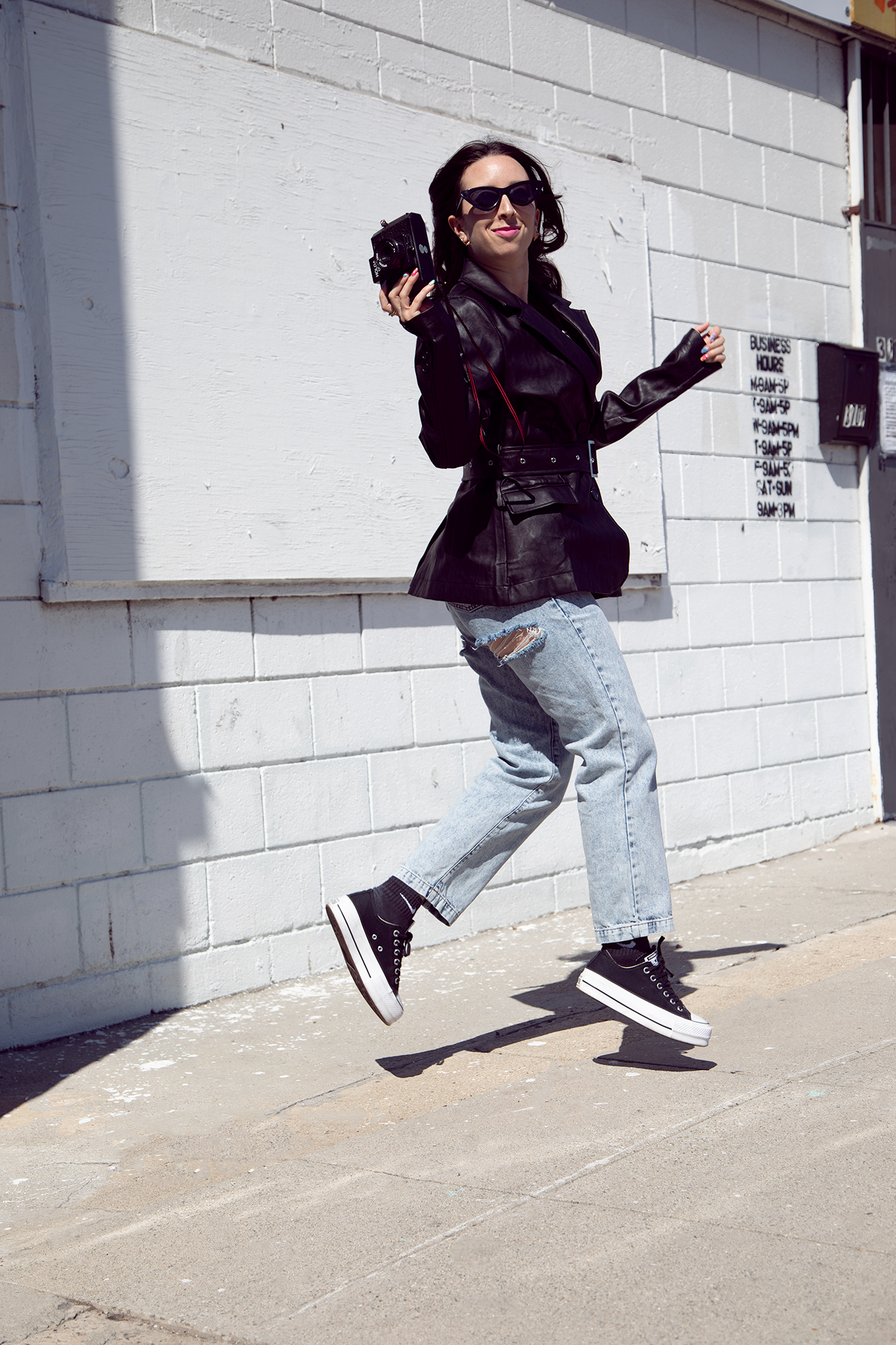 If you have the right pair of jeans they can go with almost everything! I think a lot of people don't know how much they can experiment with denim! Denim is great as just a regular pair of jeans like I'm wearing here. However, you can also wear a denim jacket, crop top, jumpsuit, or romper (as seen in my TikTok video below).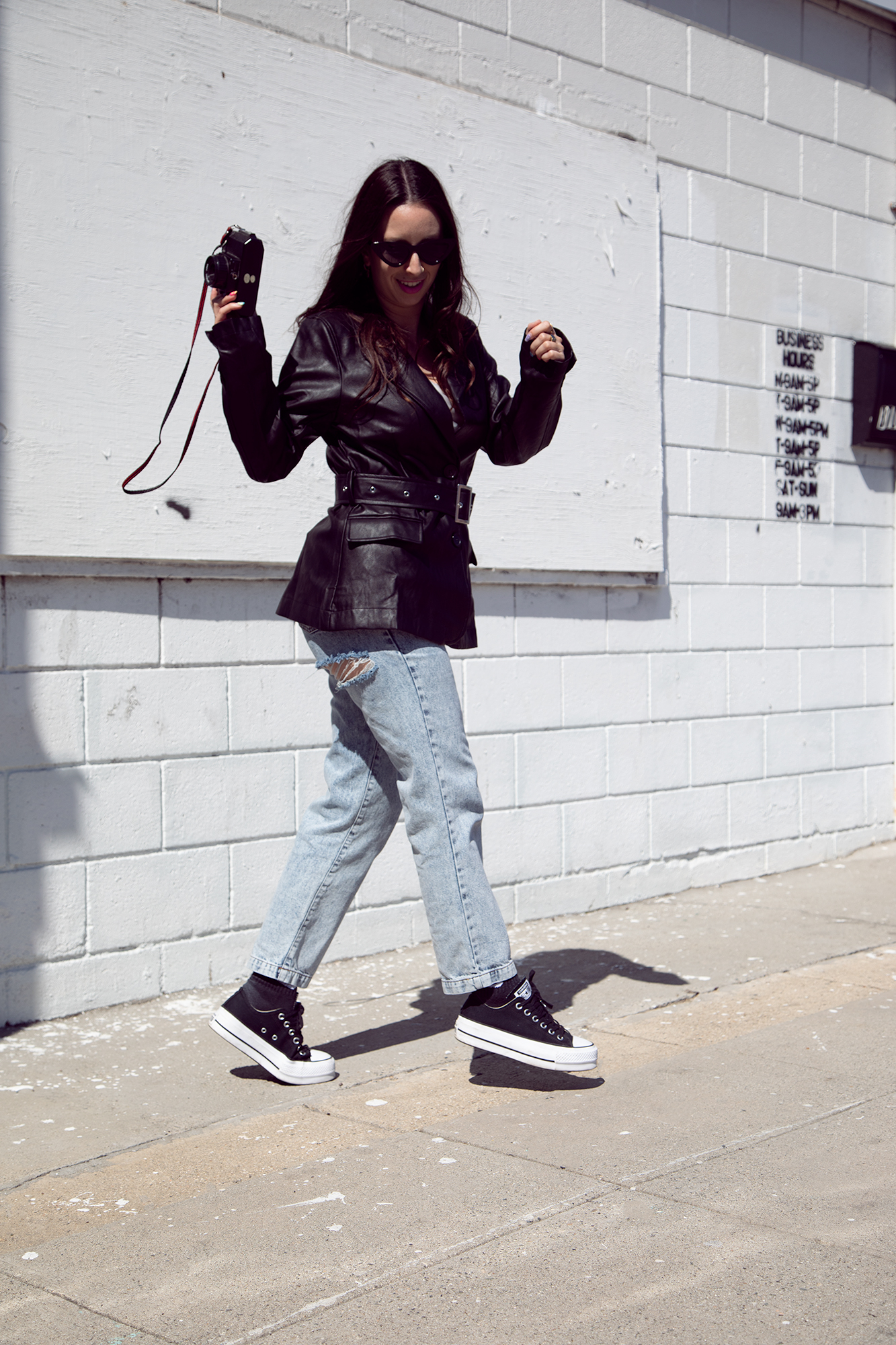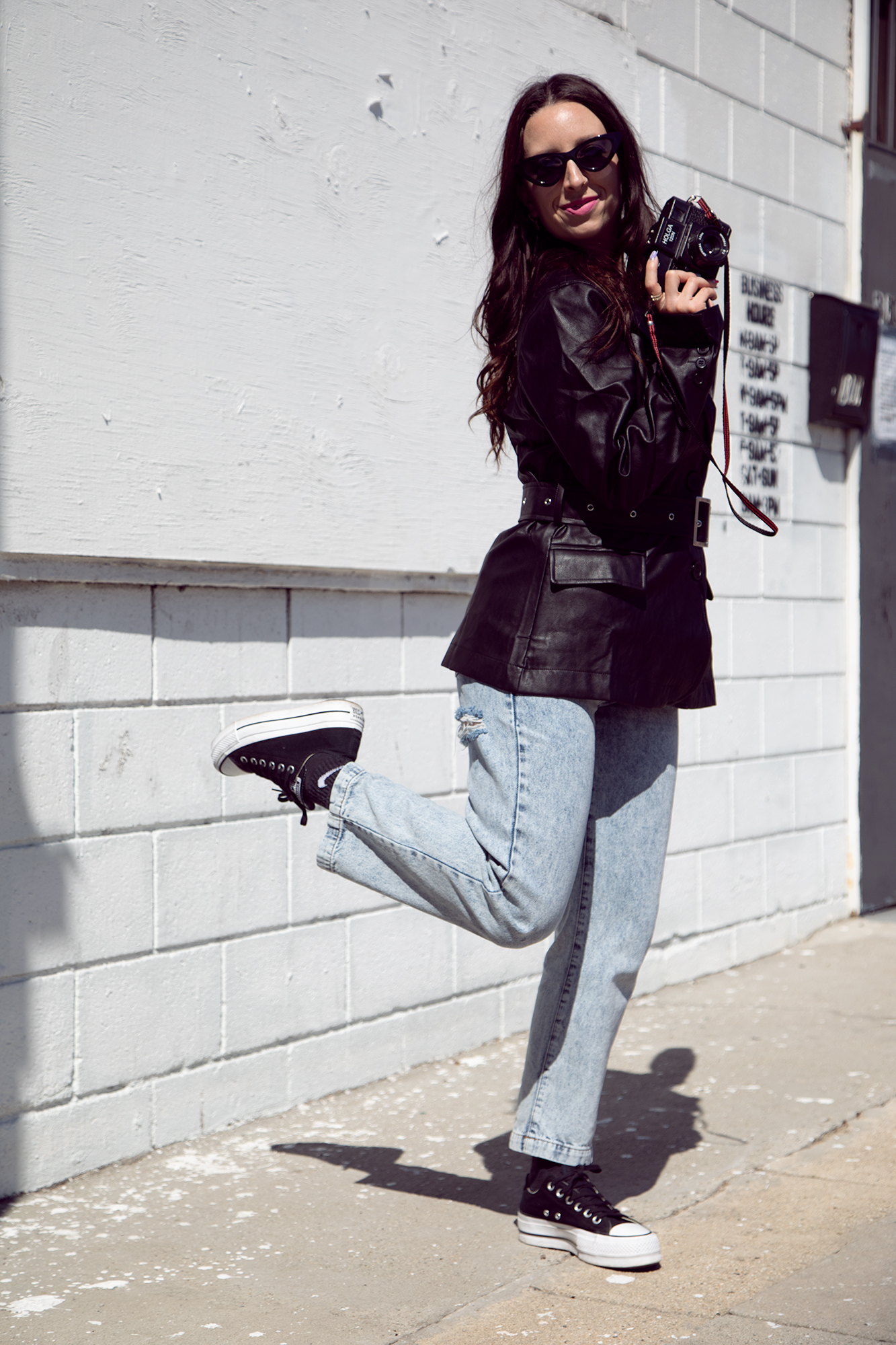 I used to try to avoid denim because I thought it was too basic. It can be, and sometimes a basic look is nice i.e. just a white tee, some denim pants, and converse shoes. Those understated looks can be really nice when accessorized with a colorful bag, and jewelry. When I'm in a chill mood, that's the perfect look.
However, I like to be experimental with my style. There are so many ways to do that with denim. You can choose a different style jean than you would normally wear. There are many different styles to play with. For example, distressed, acid wash, boot-cut, flare. There are jeans with adorable patches on them, and places you can go to customize your jeans. There are really so many options, so you can get creative. It doesn't have to be boring.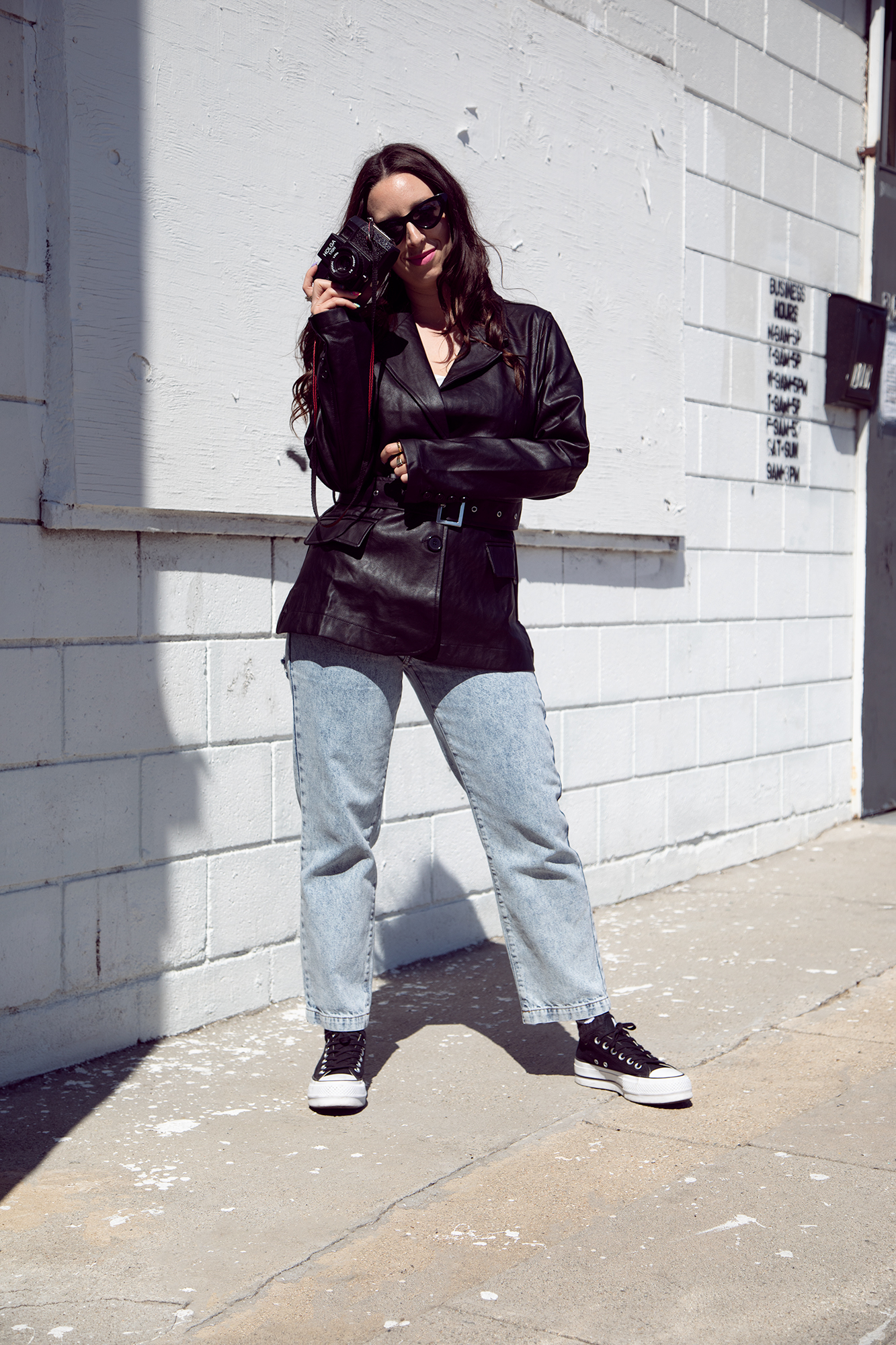 One way I love to style denim is as a Canadian Suit. This can be put together with the same color denim, or you can create a two toned look with mismatched top and pants. The denim crop top that I have is absolutely adorable. It's a light denim color and frayed. I often wear it with denim pants or with a skirt or shorts, and in some cases it could even be worn over a simple dress!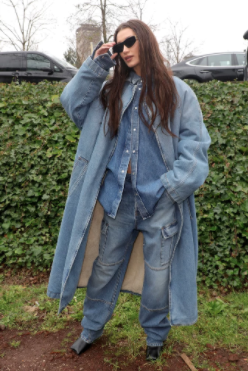 Layering is a really fun way to wear denim too. Other than a Canadian Suit you can recreate a look like Bella Hadid's. She has amazing style. If you're ever unsure what to wear you can find inspiration from her outfits. I think this is a really fun way to get creative with styling denim. When put together nicely it won't be too much. It's actually unexpectedly chic.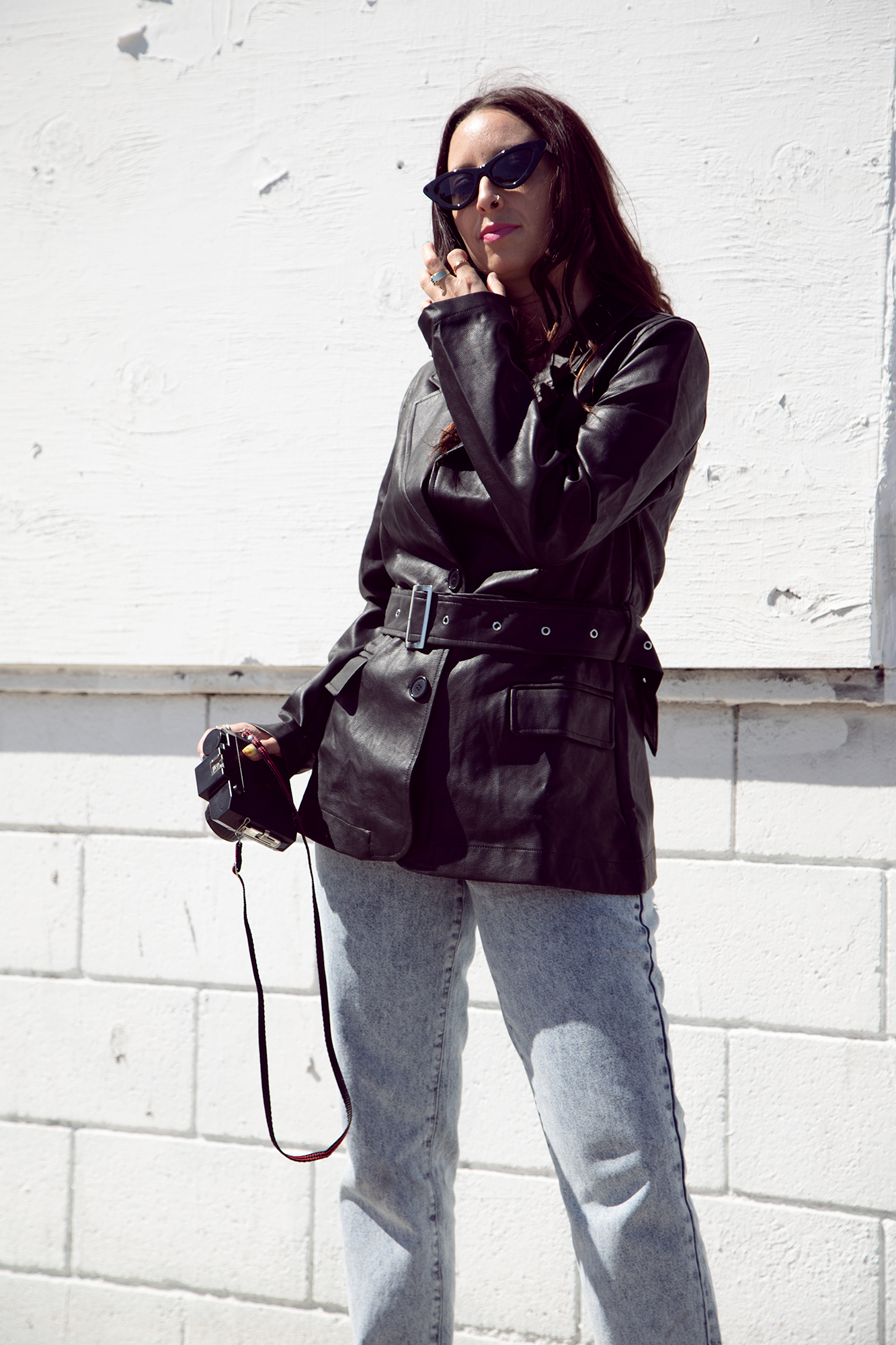 Here is the TikTok video of 8 ways to style denim. I wanted to share a few style ideas. I think it helps when you can see them visually! Be sure to follow me on TikTok so you don't miss any other style videos!
What other ways do you style denim? I'd love to hear about your unique style! If you like this post be sure to check out the other posts in the "Style" section of the blog!