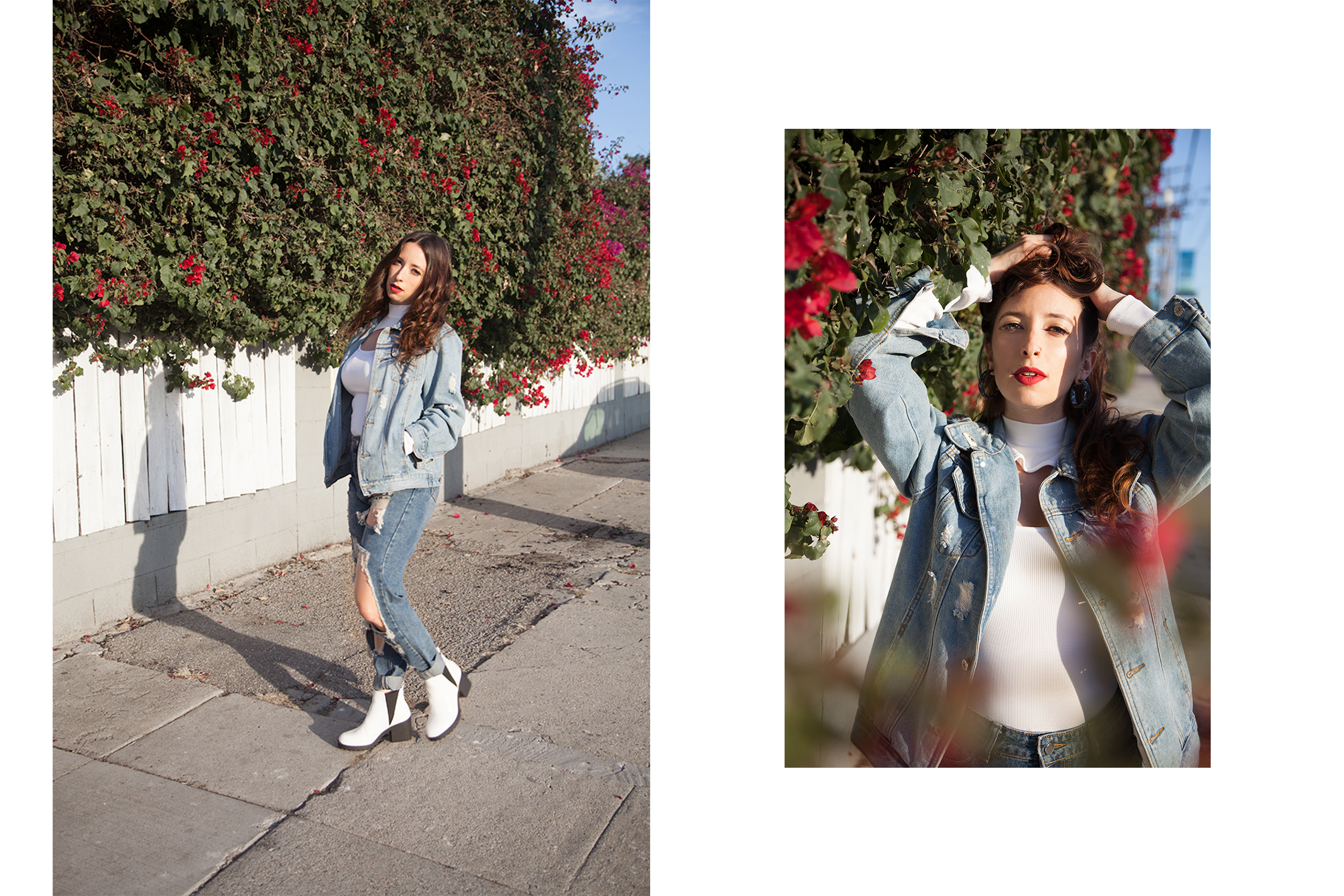 Best Ways to Wear Bodysuits and Denim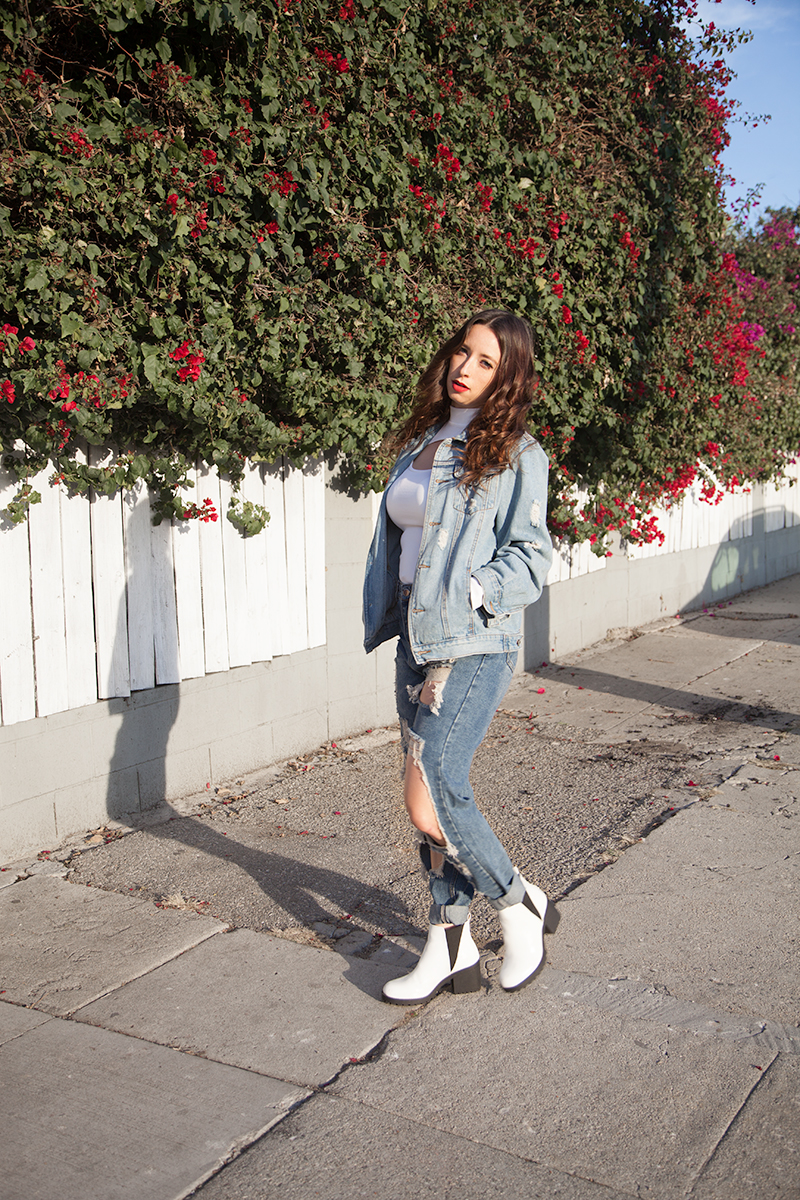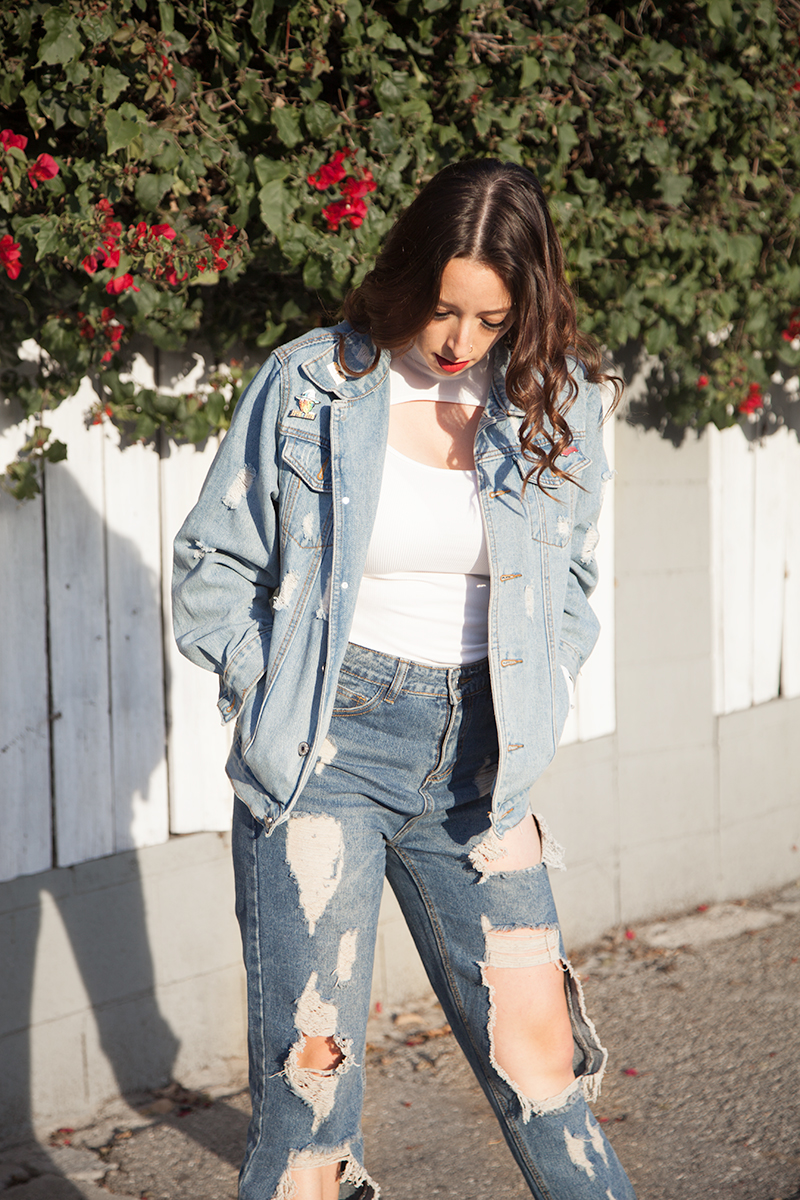 Bodysuits are a staple in my wardrobe. I love that you can wear them with so much. There is a body suit perfect for every occasion, you just need to pair it with the proper pieces.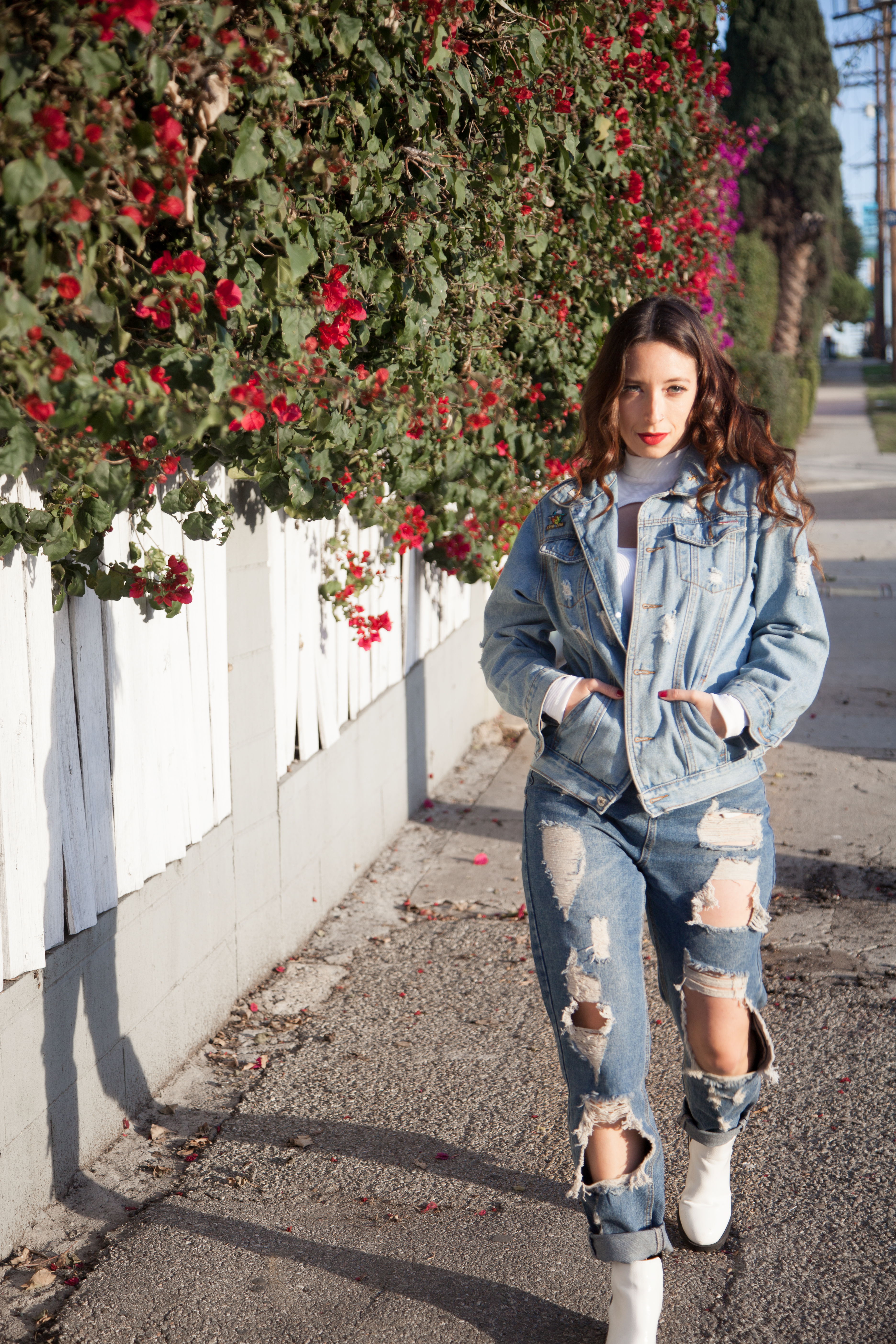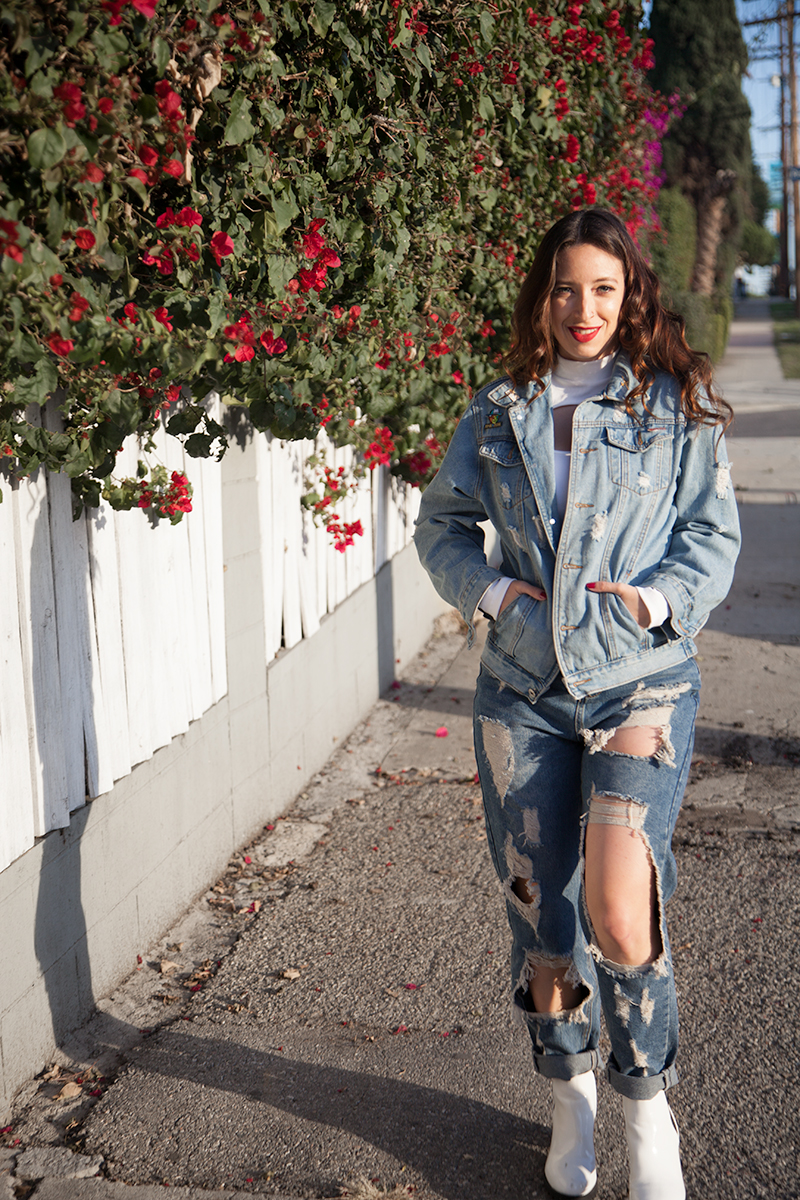 Here I'm wearing a white body suit with ripped denim jeans for a casual day look, but if I wanted to switch it to night I easily could. Instead of pants I could put on a skirt (see in this post), or sparkle or ruffled shorts (both looks I've worn before).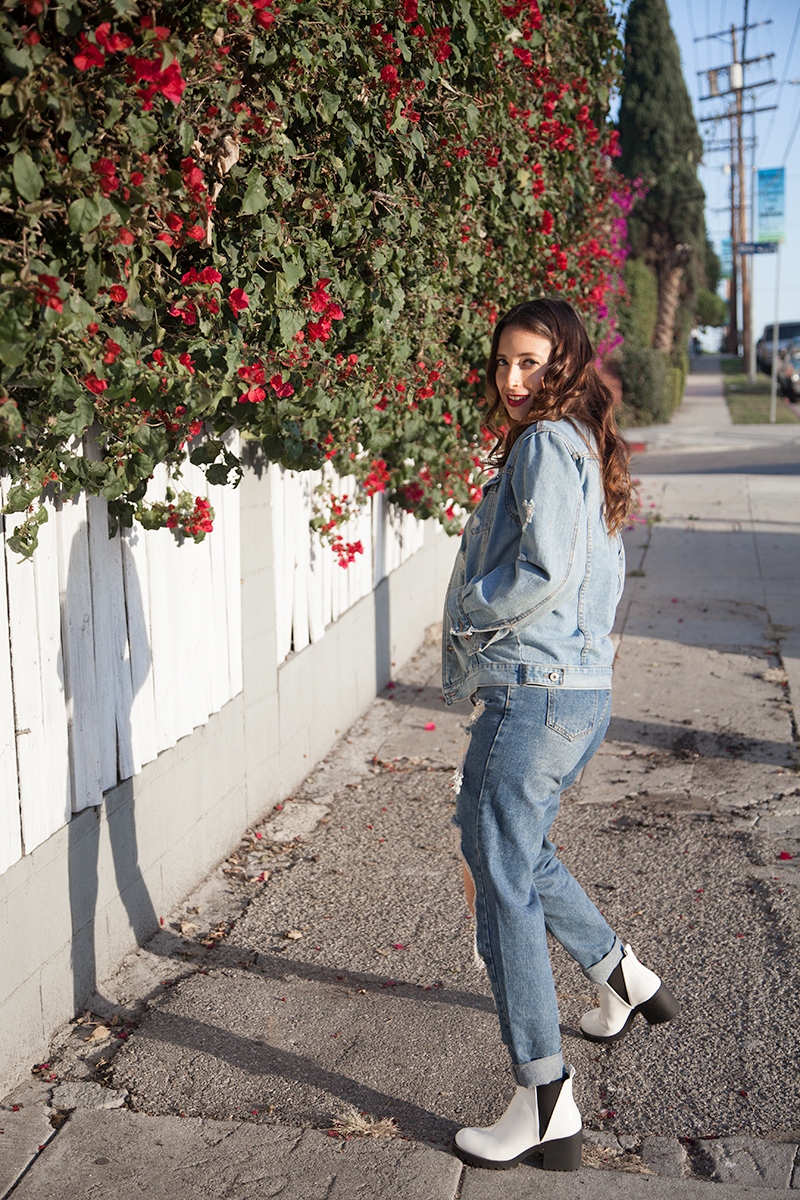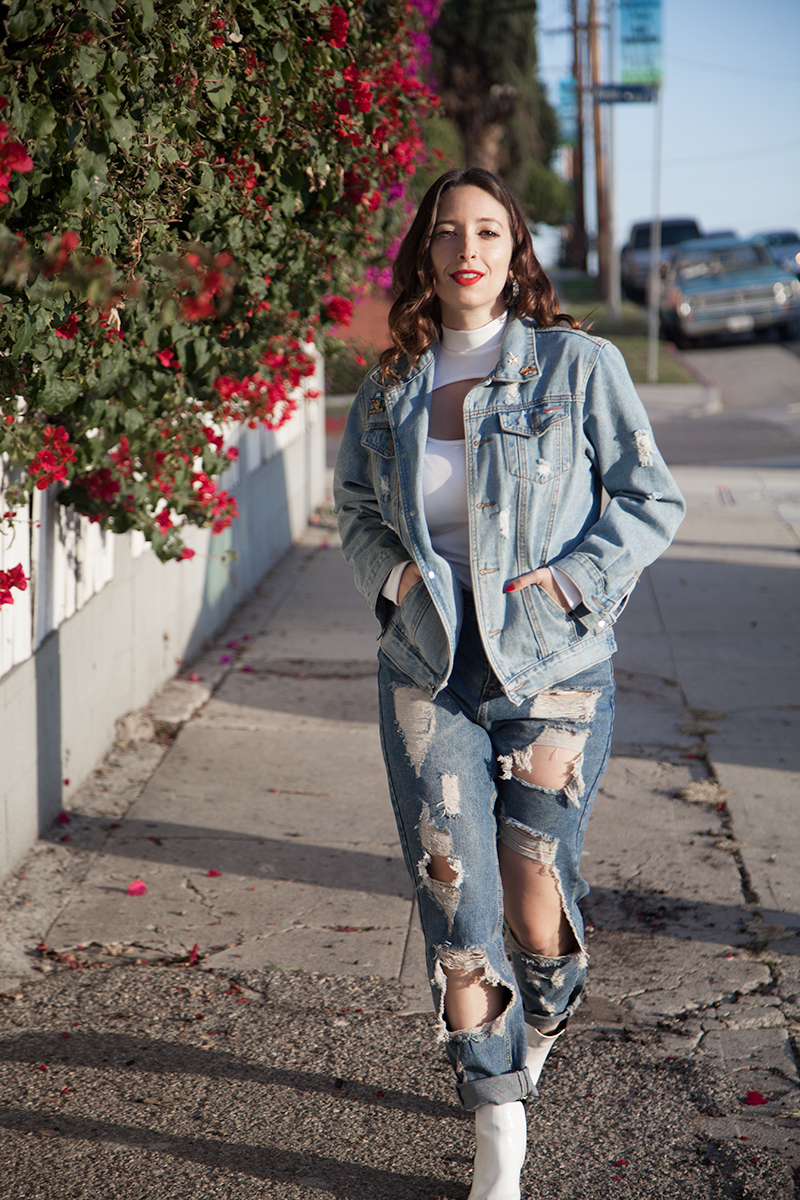 Bodysuits also pair great with a blazer if you want to go more professional. I feel body suits hold in the right places, and accentuate where I want. They're always tucked into whatever high waisted bottom I'm wearing, which is a look I love. A high waisted bottom is key to wearing a bodysuit in my opinion.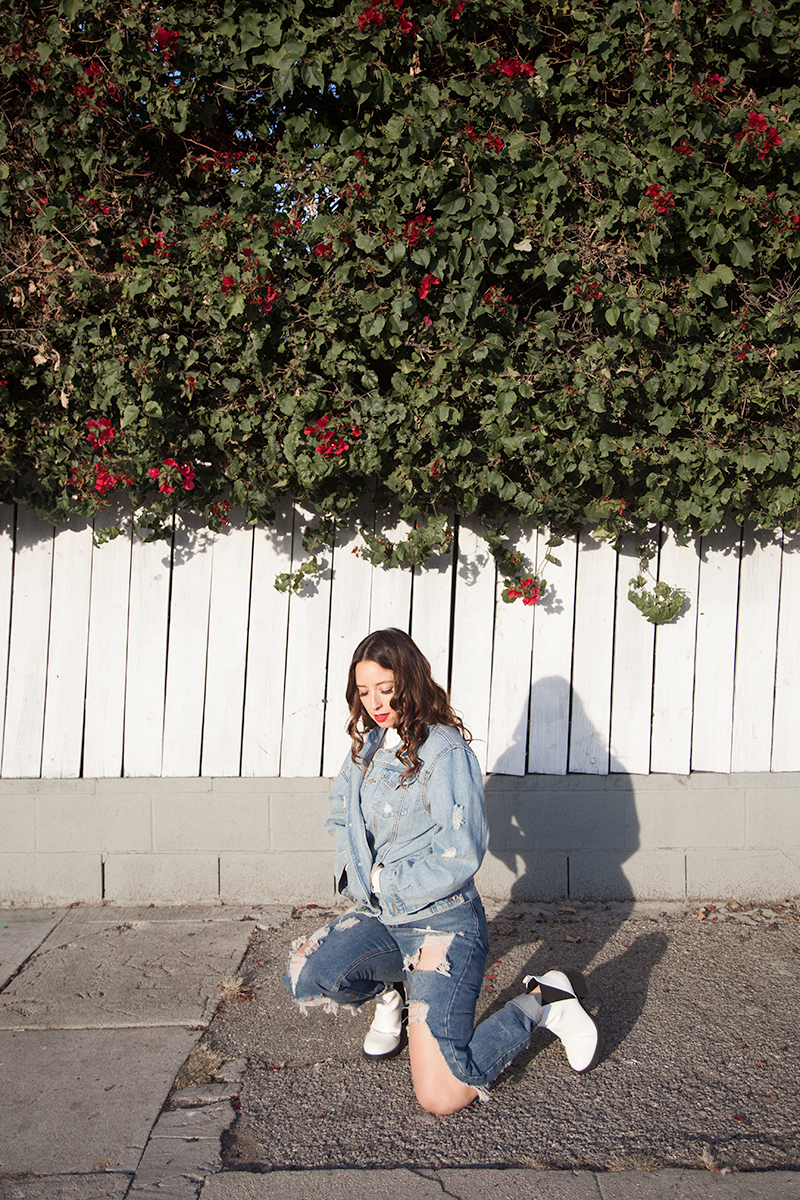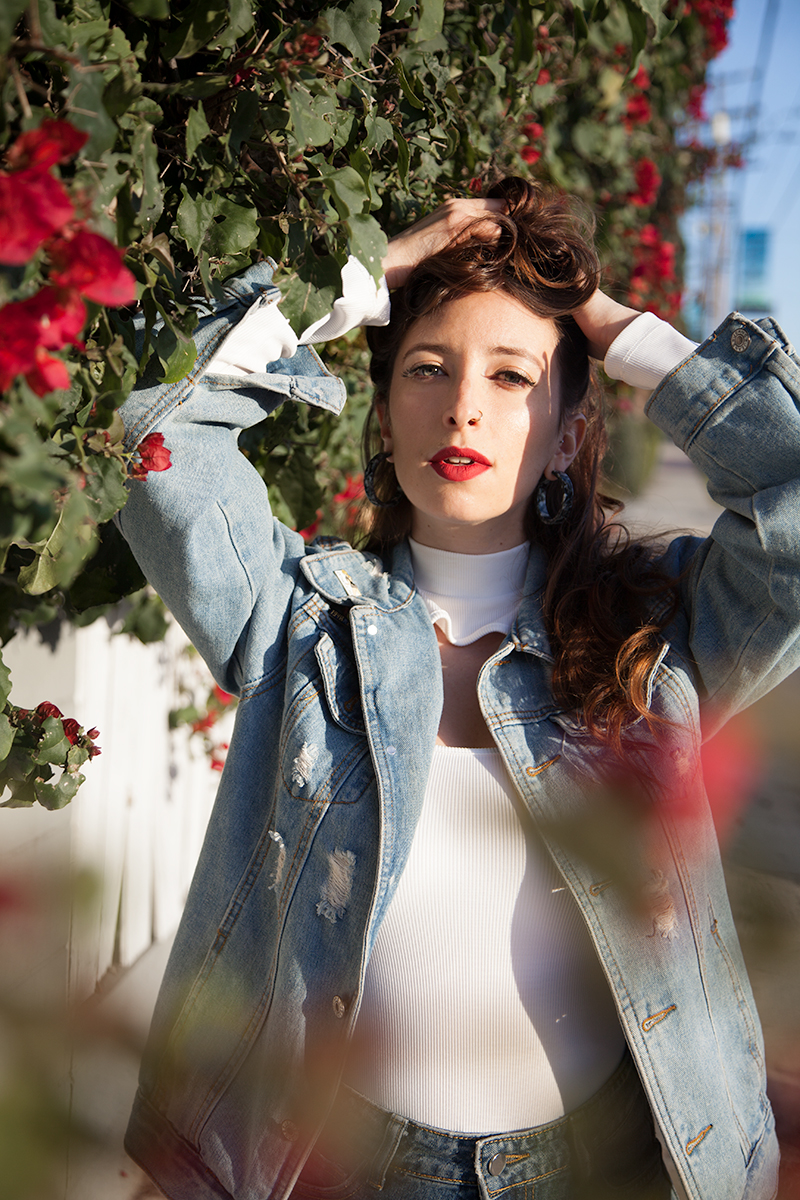 Another look that I'm all about is denim on denim as seen above. The best way to wear a double denim look is to have your denim colors be close in shade, but a little mismatched. Wearing something fitted, and something bulky is a good pair too, like a tighter pant, or shorter skirt and boyfriend style jacket.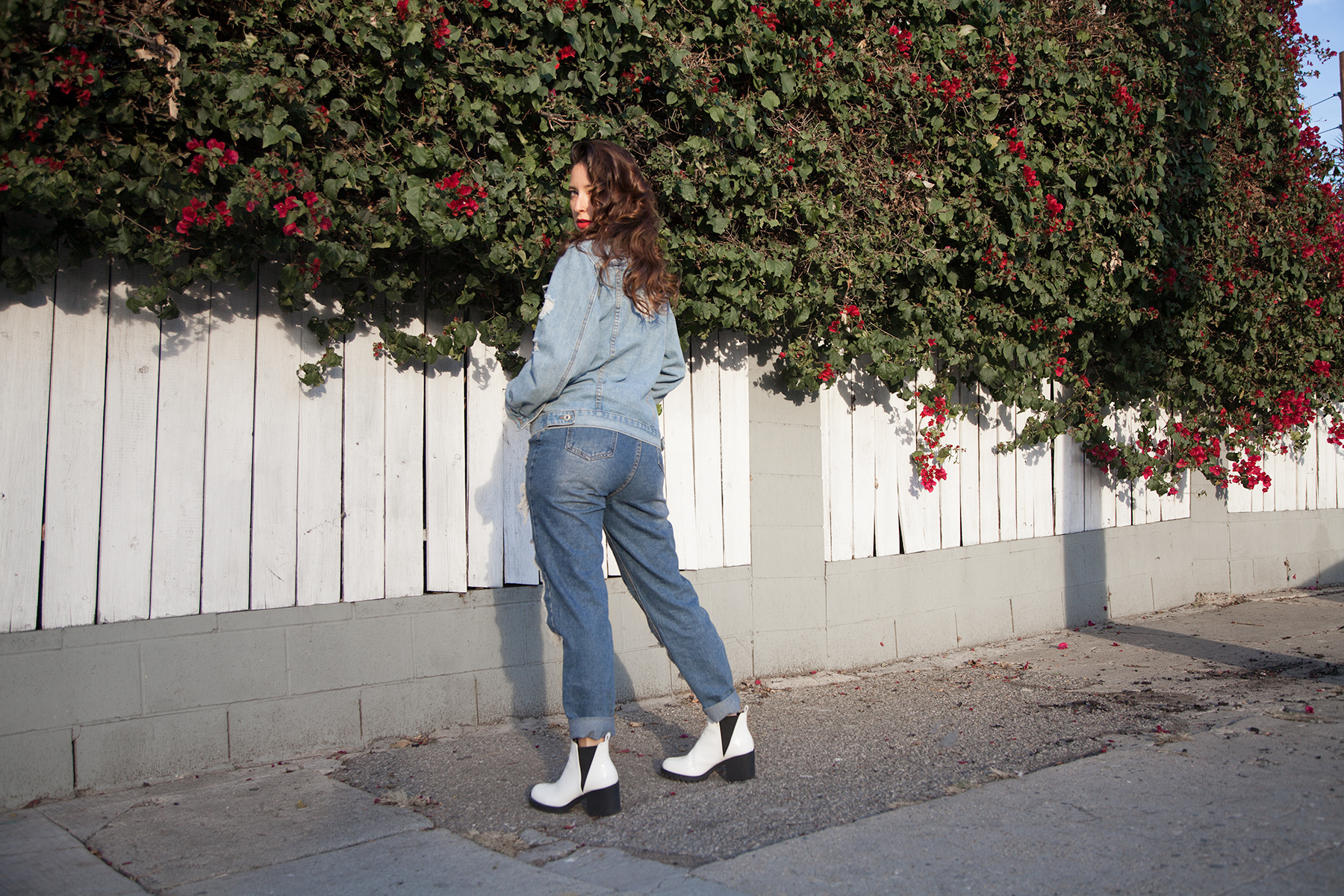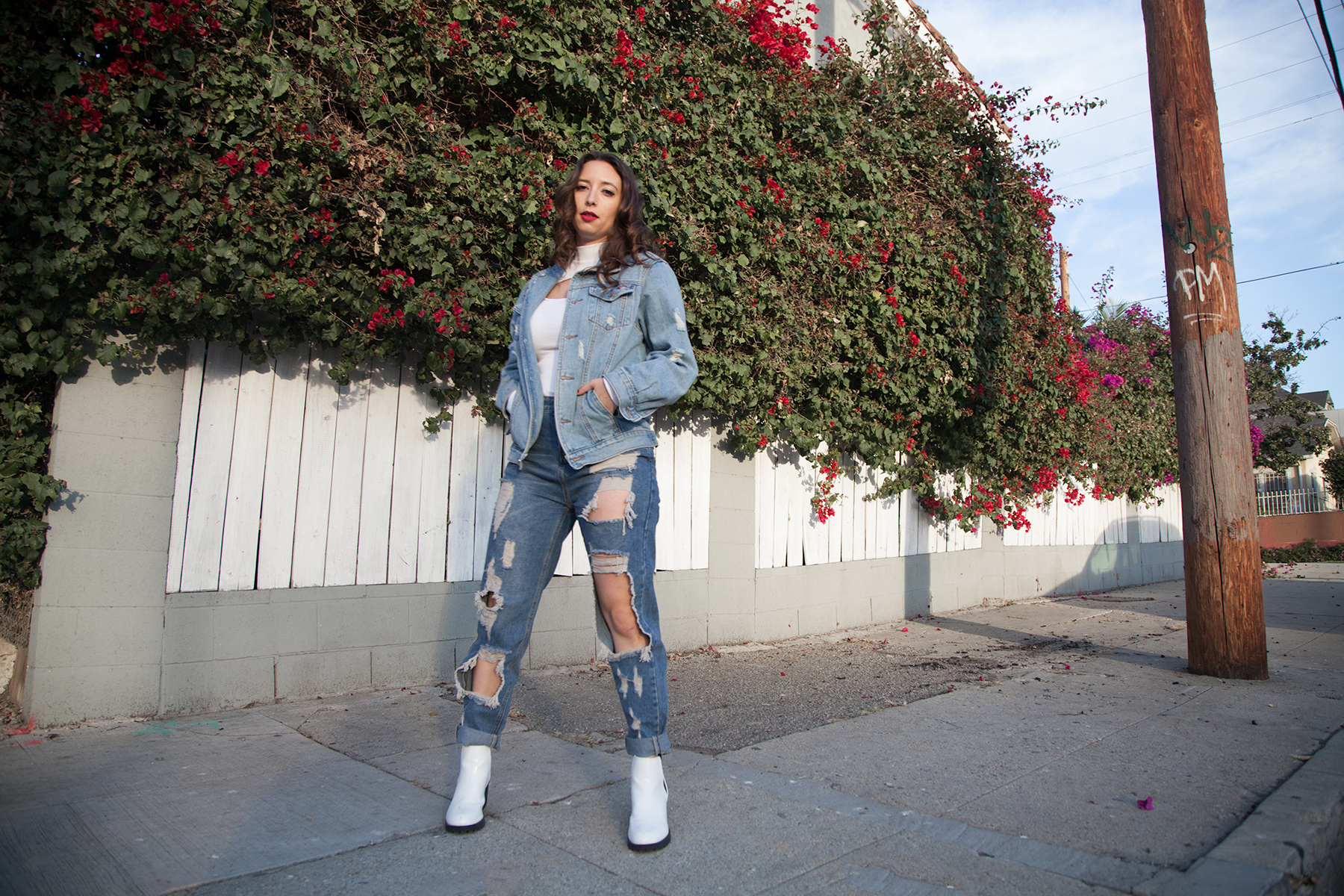 I also have so much fun accessorizing my denim with patches and pins. See my YouTube tutorial for a guide. I'd love to see how you wear this look, so comment below with a link or your photo!
Shop This Look: