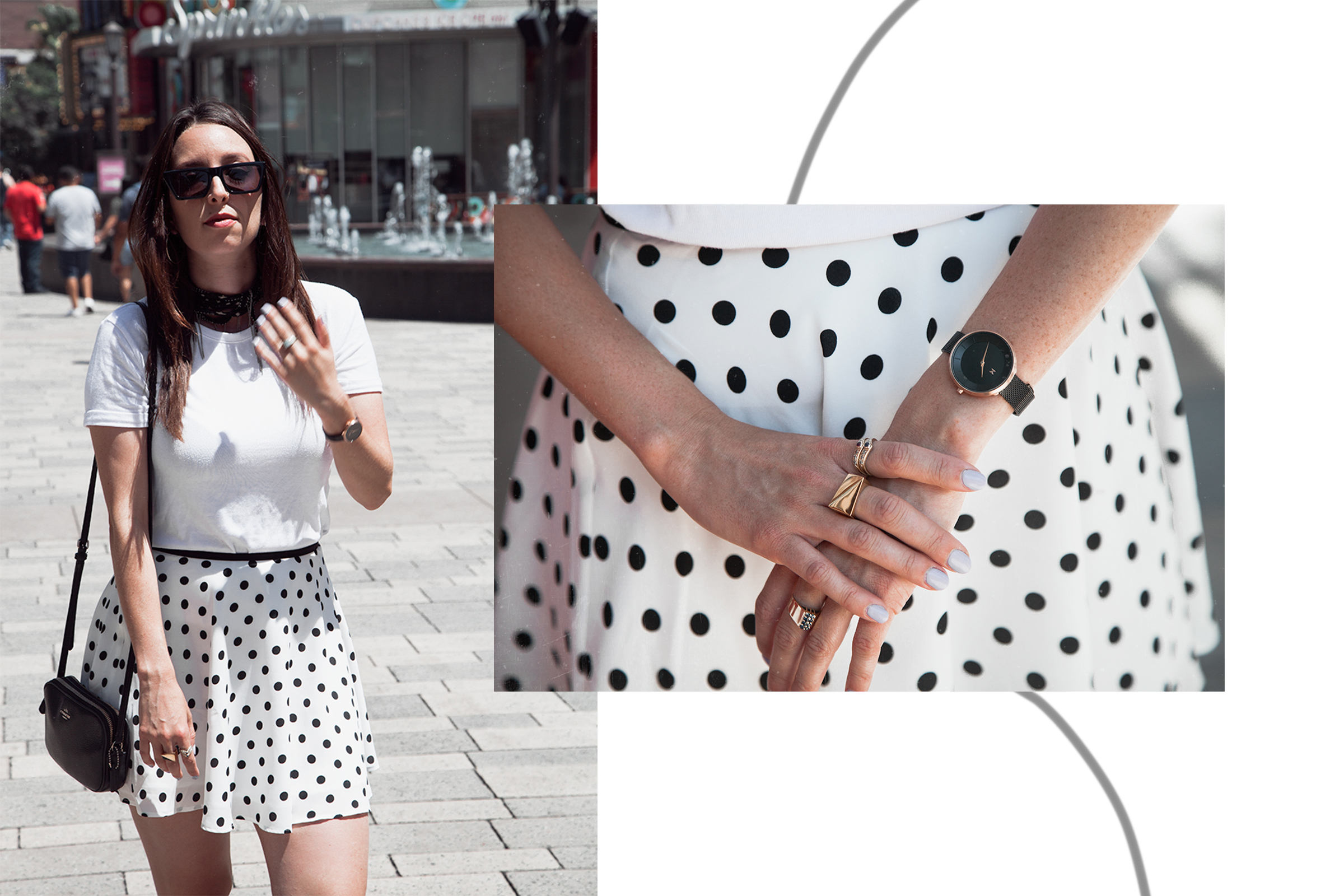 Accessorizing with MVMT in Las Vegas, NV
We went to Las Vegas for the weekend. Jay had work and I tagged along and clearly did some work too. Why not? I've been to Vegas before. See my previous posts about the city here and here. This time was a little different though as we stayed in a hotel and I feel like I got the real Vegas experience. It's so fun to just walk around the casinos and hotels and view all the luxury shops such as Chanel, Balenciaga and Gucci, a few of my faves.
We also saw the spectacular fountain display at the Belaggio. It looks like the fountain is dancing. We stayed at The Linq hotel on the strip. They have a spa and fitness center which I took advantage of and a pool where there is a DJ and bar.
My favorite parts of the city are not the strip but are Old Vegas on Fremont street and the Arts District. We went to a little hole in the wall Thai spot and a bar (called Rebar) that is also a vintage shop. I entered a raffle to win an electric bicycle. Fingers crossed!
I really don't gamble but wanted to experience typical Vegas so decided I'd lose just one dollar. I put it in the slot machine and cashed out with $19!
Above I am wearing MVMT watch and sunglasses. I love how sleek they look. They look so beautiful with my grandmother's rings. These accessories will literally go with anything. I've paired them here with a simple polka dot look but can't wait to share what else to style them with. I am so pleased with how the company defines color and fit on their website. It makes online shopping a breeze. The sunglasses are labeled by size so you know how the frames will fit your face! This is great for me because often frames are far too wide for my face. I can't recommend MVMT enough!
Shop This Look: